Jerry Peters is a fan of sleeper cars with simple style and performance. To indulge his preference, he searched for a Cortina for a while and eventually purchased a 1965 Ford Cortina from Canada to hop up. Peters had some interesting cars in his collection over the years, and the one he traded for the 1965 Ford Cortina was a Bentley once owned by Vanna White.
The Cortina he acquired was a 1965 Ford Cortina Mark I GT. As he started to gather all the parts to build his dream car, which would be far from stock, purists in the community were upset with him. Peters says that many in the Cortina community thought the car he had acquired was too nice to be modified.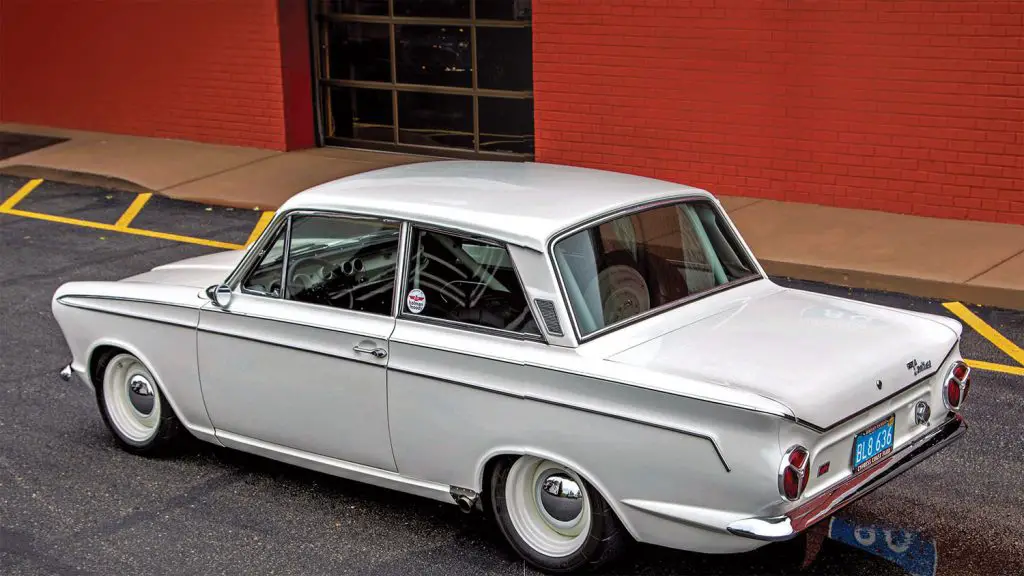 Peters did take all the original parts off the 1965 Ford Cortina and ship them to the UK for a Cortina fan at cost. Once the parts were acquired, Peters turned the car over to Johnny Riddling in Atlanta to build the car up. Riddling says that he was given the general outline of what Peters wanted, but allowed to build the car the way he wanted to.
The result is a very clean and simple 1965 Ford Cortina that isn't flashy and looks almost stock. The entire build took just under a year to get the car to handle power and still look stock. The result is a Cortina with a 500 horsepower stroked small-block V8 under the hood. To give the car ground clearance, the V8 has a shallow oil pan with sumps added on the side.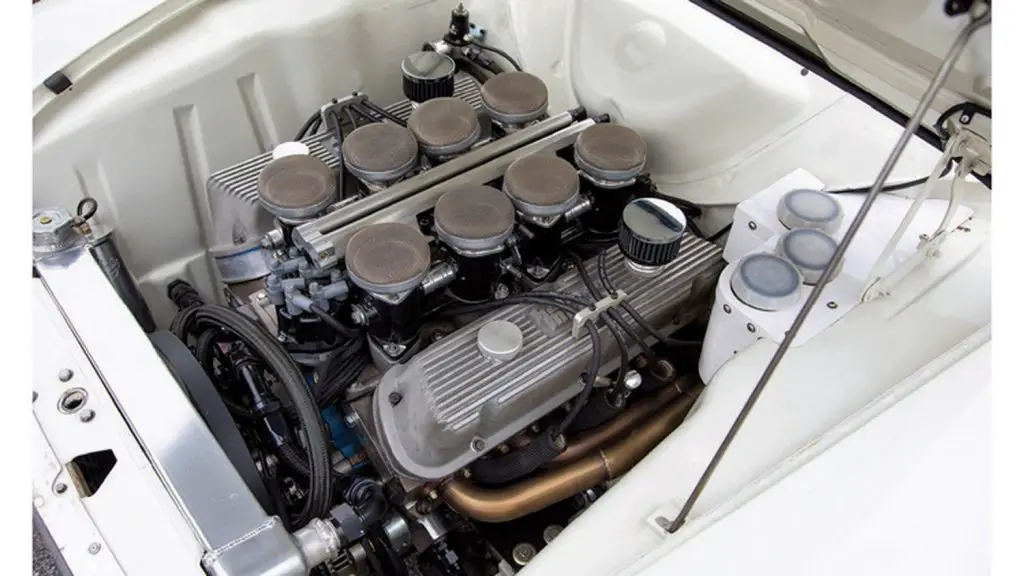 The car also has hand-fabricated inner fender aprons, an electric water pump, and hidden wiring and connectors. The result is one of the cleanest engine bays you will see. The front suspension that came on the Cortina is gone, replaced with a fabricated independent setup from Heidts. The power from the V8 goes to the wheels via a Tremec six-speed transmission. Peters says it's overpowered, but the little beast will get sideways whenever you want. If you prefer the later Ford Cortina Mk II, check out this video.
Subscribe to Ford Authority for more Ford classic news and around-the-clock Ford news coverage.
Source: Classic Motorsports