A Mustang collector called Mark Wilson was perusing eBay one day and ran across something very rare. The car in these images is a 1971 Mustang Mach 1 with a 429 Cobra Jet engine under the hood. The rare thing about this car isn't the color or the motor, but that it is one of only a few Mustangs that were exported from the U.S. into Japan.
To make the import to Japan legal, the 1971 Mustang Mach 1 did have to go through a conversion process. The biggest visual tip-off of that conversion are the lights that are on the top of the fenders just in front of the wheels. Those are high-mounted turn signals and were required to comply with Japanese law.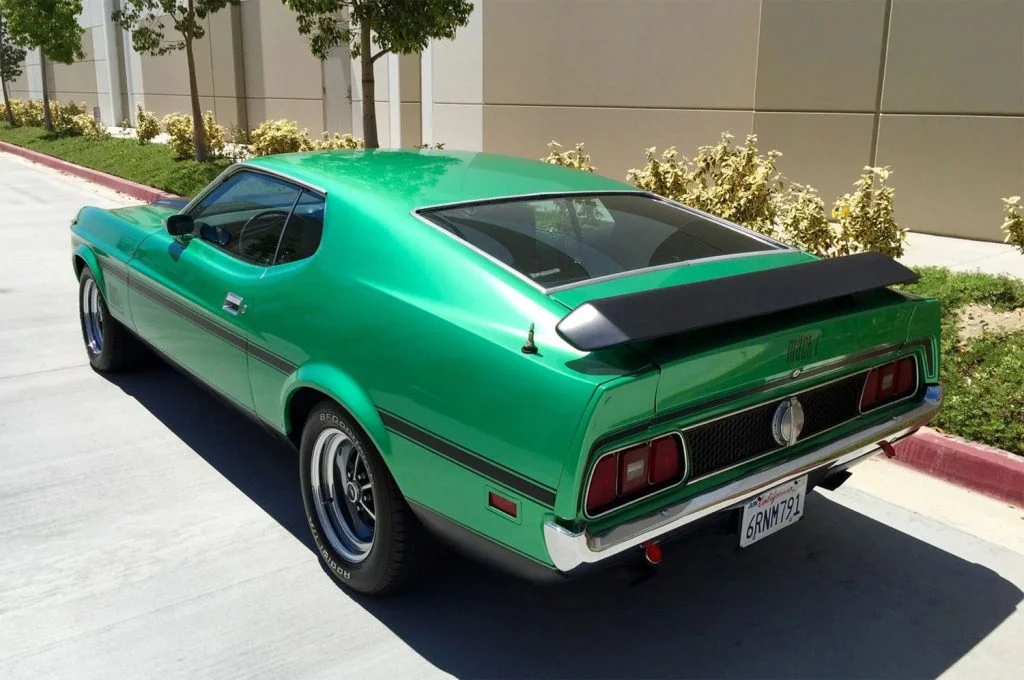 The car wears its original paint and is said to be in excellent condition. Wilson bought the 1971 Mustang Mach 1 in California, it had been shipped from Japan back to the States at some point. The special Japnese features are still present on the Mustang including the rear reflectors. Wilson purchased a Matri Report that verified the car was exported to Japan. He says that research has led him to believe that 1971 through 1973 Mustangs were exported to Japan. The 1974 Mustang II was exported to Japan as well.
So far, Wilson has found 15 Japanese export Mustangs, and most of them are still in Japan. He did find three in Australia and one in California. Each of the cars is highly optioned. One interesting tidbit is that each of the cars lacks a Ford VIN, they have a plate on the inner fender that reads "Marubeni Motors" and features the model, chassis number, delivery date (which is blank), and car number. Ford recently filed a trademark on the Mach 1 name making Mustang fans hope the Mach 1 might return.
Subscribe to Ford Authority for more Mustang news and around-the-clock Ford news coverage.
Source: Mustang360