Ford has a new video that is making the rounds that shows what the automaker is doing with 3D printing for some automobile parts. The video outlines how Ford plans to use 3D printers that create metal parts from Desktop Metal. In March 2018, Ford led an investment round for Desktop Metal that saw the company raise $65 million. The fruits of Ford's part of that investment are now being touted.
Ford has been using several Desktop Metal Studio 3D printing systems for prototyping, and the same 3D printers are now being implemented for part production. The video here comes from a reseller of Desktop Metal 3D printing systems called Proto3000. In the video, Ken Washington, Ford VP of Research and Advanced Engineering, and CTO for Ford Motor Company talks about how Ford is developing its factory of the future vision and leaning heavily on virtual design, 3D scanning, and 3D printer systems.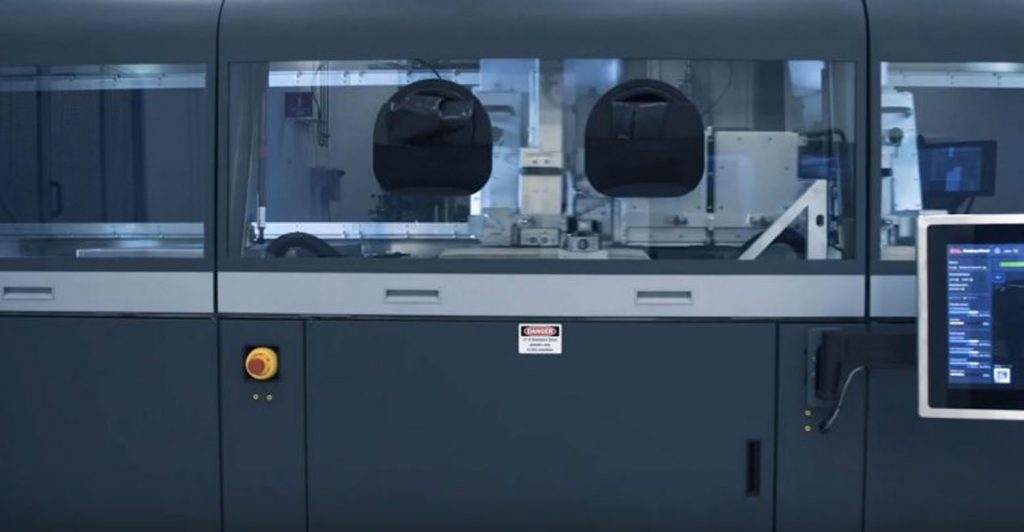 Washington states that Ford has been 3D printing prototypes, jigs, fixtures, and performing some short-run production on the Desktop Metal Studio System. Washington mentioned that in a specific geographic market, Ford needed a part to cover an electric plug that was only required in that one specific market. Rather than having to modify at-scale F-150 manufacturing processes, Ford was able to 3D print the part in quantities needed just for that market.
Ford is now ready to move into producing larger batches of parts using the very fast binder jetting process. Ford has been 3D printing some interesting car parts, including a lightweight brake disk that it applied for a patent on last year. Ford has also 3D printed HVAC parts for the Ford Focus and parking brake brackets for the 2020 GT500.
Subscribe to Ford Authority for around-the-clock Ford news coverage.
Source: 3DPrintingMedia