Ford could be facing at strikes across all its UK factories if the workers represented by Unite at the Ford Bridgend Engine Plant decide to strike. Unite union officer Bryan Godsell has reminded Ford that the company needs to understand that there is a national policy within Unite and its sister unions. Godsell says that the battle between Ford and the union at the Ford Bridgend site could escalate to an industrial action ballot across all Ford UK plants.
Ford has been negotiating with the union, and so far, offers have been turned down. The closure proposal on offer for the workers right now includes early pension access, a cash payment, and continuity payments. The dedicated taskforce that is trying to help the workers met for the first time this week and among the members of the taskforce is Welsh First Minister Carwyn Jones.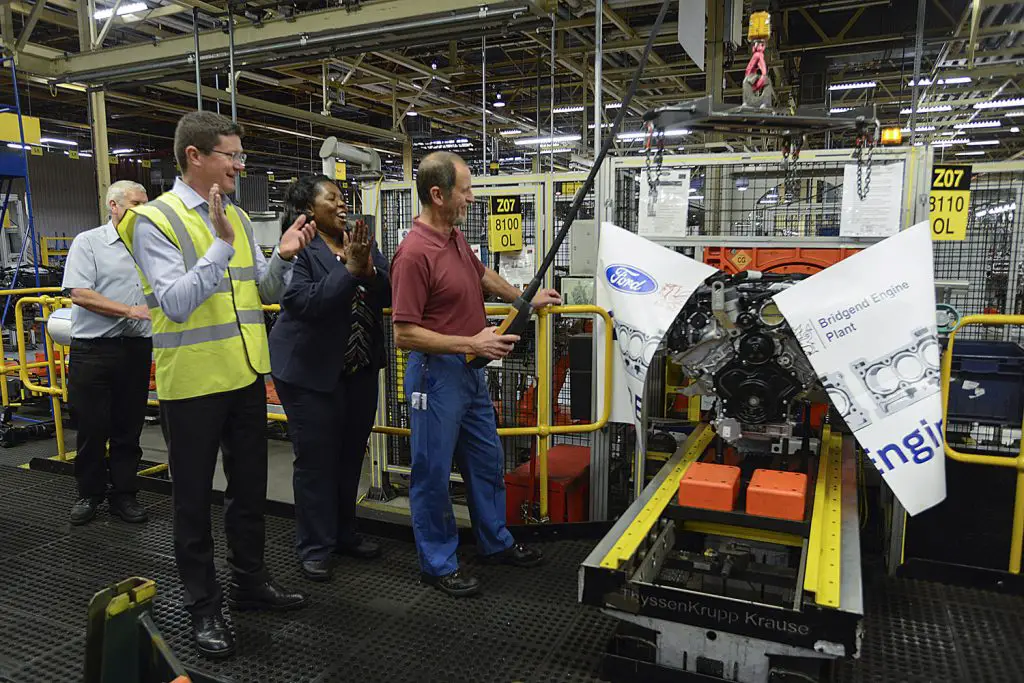 Jones thinks that about 400 of the Ford Bridgend workers will retire and about 500 of the workers will go to Aston Martin that has 500 positions it needs to fill in the next few years for its SUV assembly line in St. Athan, only ten miles away. That would leave about 800 Ford Bridgend workers without jobs. Jones wants Ford to compensate in a manner that is comparable to what it gave workers at Bordeaux earlier this year. He says the "significant support package" Ford offered there totaled €100m (about $113 million).
Jones says that communications have broken down, adding that Ford didn't discuss the closure beforehand to see if anything could be done to avoid a shutdown adding that Ford seems not to want to communicate. Ford lists the Bridgend Engine Plant as a proposed closure, though it sounds as if the plant will close. If it does close the plant, it won't be the first major company to leave the area. The same industrial area where the Ford plant is located previously counted Sony, Diaplastics, and Smith Kendon among the tenants, Ford is the only one left.
Subscribe to Ford Authority for around-the-clock Ford news coverage.
Source: BBC