Typically when we are talking about cool cars that Ford doesn't offer on one side of the pond or another, its America's coming out on the short end of the stick. That's not the case this time out with Ford confirming that the highly-anticipated Bronco and Baby Bronco will not be heading to Europe.
No Bronco for Europe is rather a strange decision considering that Ford's European revamping has a segment that is just for importing niche cars into Europe. This is the arm of Ford Europe where the Mustang is brought in. The first indication that the Bronco and the Baby Bronco, which Ford official calls "Small, Rugged, Off-road Utility," wouldn't be coming to Europe cane in a slide that surfaced online from Ford titled "Winning Portfolio – 2019 and 2020."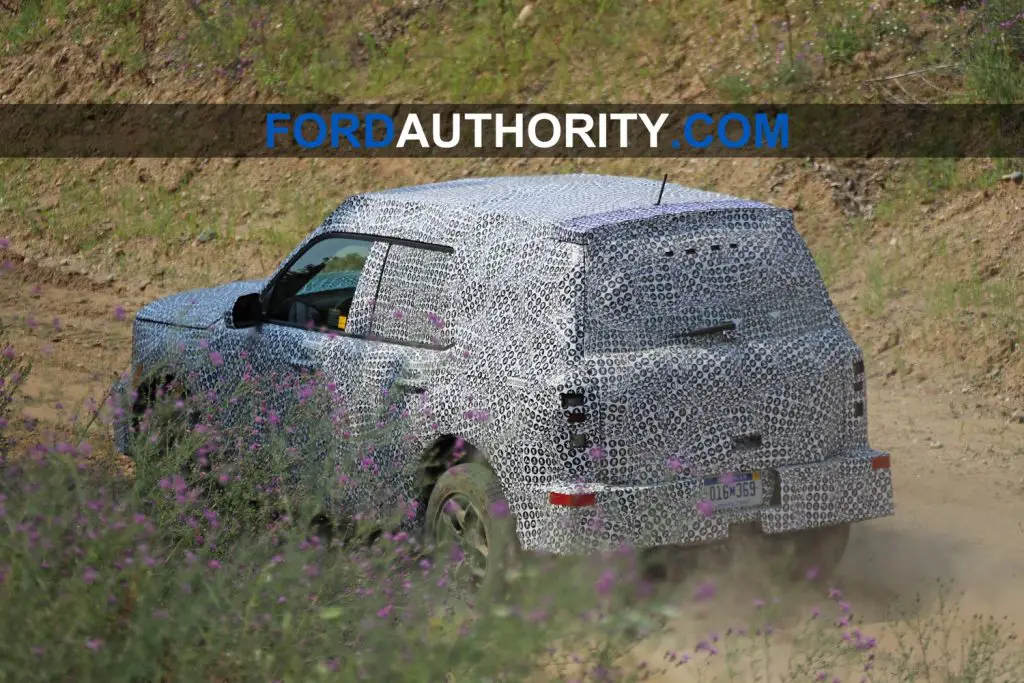 That slide outlines the Ford portfolio, including Lincoln models, and uses little colored dots to signify which countries they will come to. The Bronco and Baby Bronco are slated for North America. The Bronco will also come to the Middle East & Africa. The Baby Bronco will come to North America and South America. Another interesting tidbit is that there is no leaf with either Bronco model indicating no hybrid version.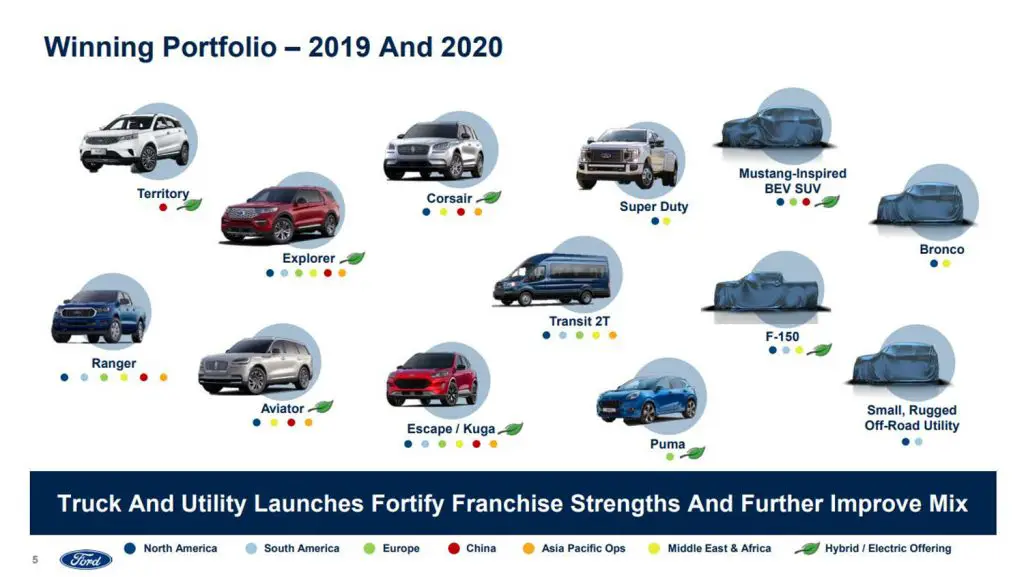 Ford had teased a Bronco hybrid previously. There is a chance that the Bronco and Baby Bronco will head to Europe after 2020, but that is unknown right now. We have a bunch of leaked images of what is claimed to be the Baby Bronco in testing that turned up this week. The vehicle was heavily camouflaged and gave no real hits at what it might look like. Its design does seem to fit, at least in the front, with the teaser images that have been going around.
Subscribe to Ford Authority for more Ford Bronco news and around-the-clock Ford news coverage.
Source: CarScoops