Ford has stated in the past that it knows from its research that what buyers most worried about when going to an EV was giving up performance. That is why the Lincoln brand is pushing its hybrid tech for performance rather than the economy. Ford has been clear that it is working on a fully electric F-150 truck and we have seen some pictures of the Ford electric F-150 in testing.
Ford is now teasing its electric F-150 pickup, and it's taking the same tact that Lincoln did and touting the performance of the truck rather than economy and green numbers. Many truck buyers don't care at all about the economy; they want a truck that can tow and haul.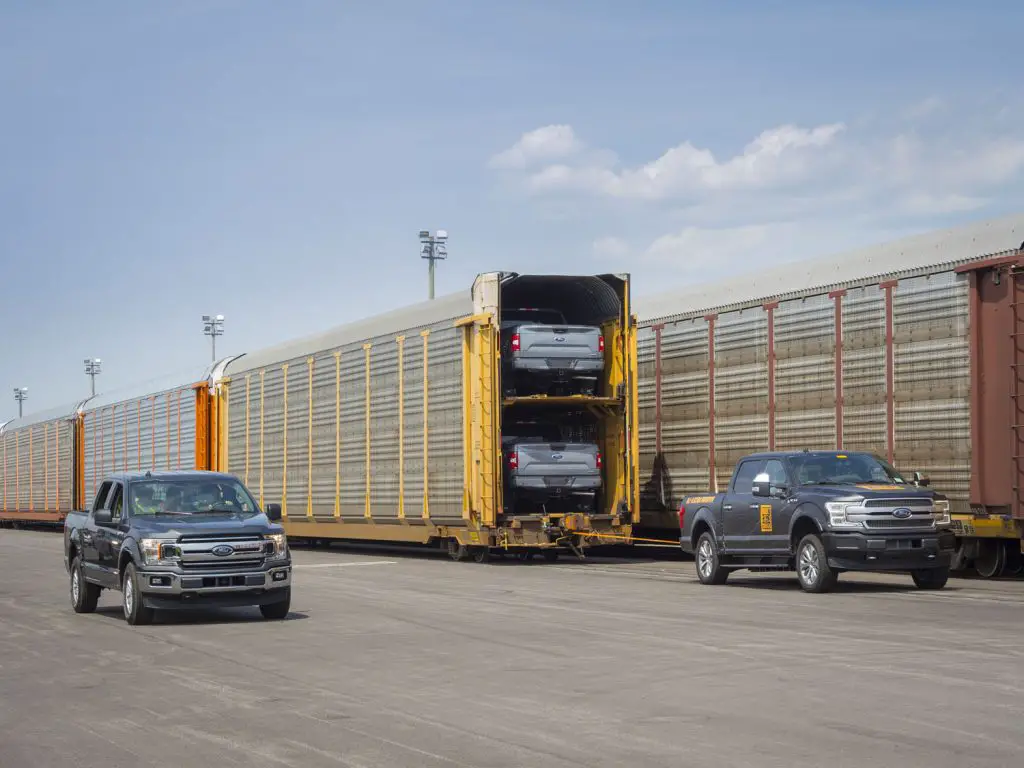 To show that the electric F-150 is all about performance, Ford engineers hooked the prototype electric F-150 up to a string of ten double-decker car carrying train cars that were filled with 42 F-150 trucks. The total weight of the train cars and the F-150 trucks was about 1.25 million pounds.
Ford backed the electric F-150 up to the train car and hooked it to the first car using an orange tow-rope. The row of F-150 trucks seen parked alongside the train tracks spans 1,000 feet. To watch the feat go down, Ford invited truck guys who were all driving various year model Ford trucks to watch the EV tow.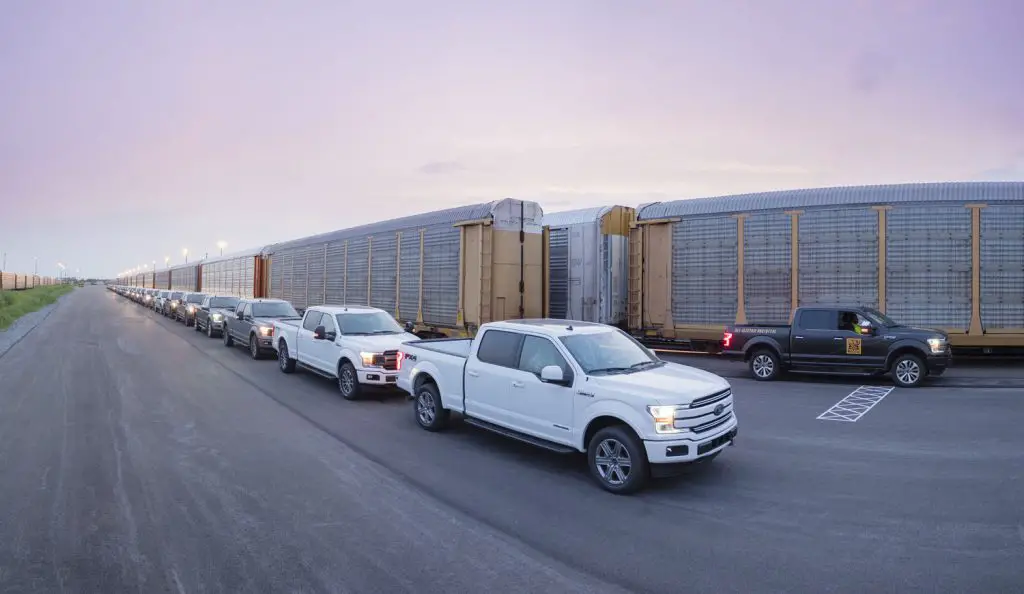 Ford offers no insight at all into how much horsepower or torque the electric F-150 makes, but the truck tows the 1.25 million pound train cars with ease at 4.5 mph. There was no squealing of tires and appeared to be no strain on the Ford truck. Towing capacity is important, but any buyer of the electric F-150 will want lots of driving range. Ford is mum on any specs for the prototype electric F-150 at this time.
Subscribe to Ford Authority for more F-150 news and around-the-clock Ford news coverage.