This week Ford pulled off an interesting stunt with a prototype of its F-150 EV. The stunt saw Ford hook the F-150 EV to a tow rope and the first car in a line of train cars designed to haul trucks ad tow it. The train cars were packed with Ford F-150 trucks, and combined weight was said to be 1.25 million pounds.
Road & Track says that the Ford F-150 EV did pull 1.25 million pounds, but the feat is much less difficult than you might think. The publication reports that the feat was a simple marketing stunt. The key to the ease that the F-150 EV was able to pull that massive load with lies in the steel tracks and steel wheels used for rail cars.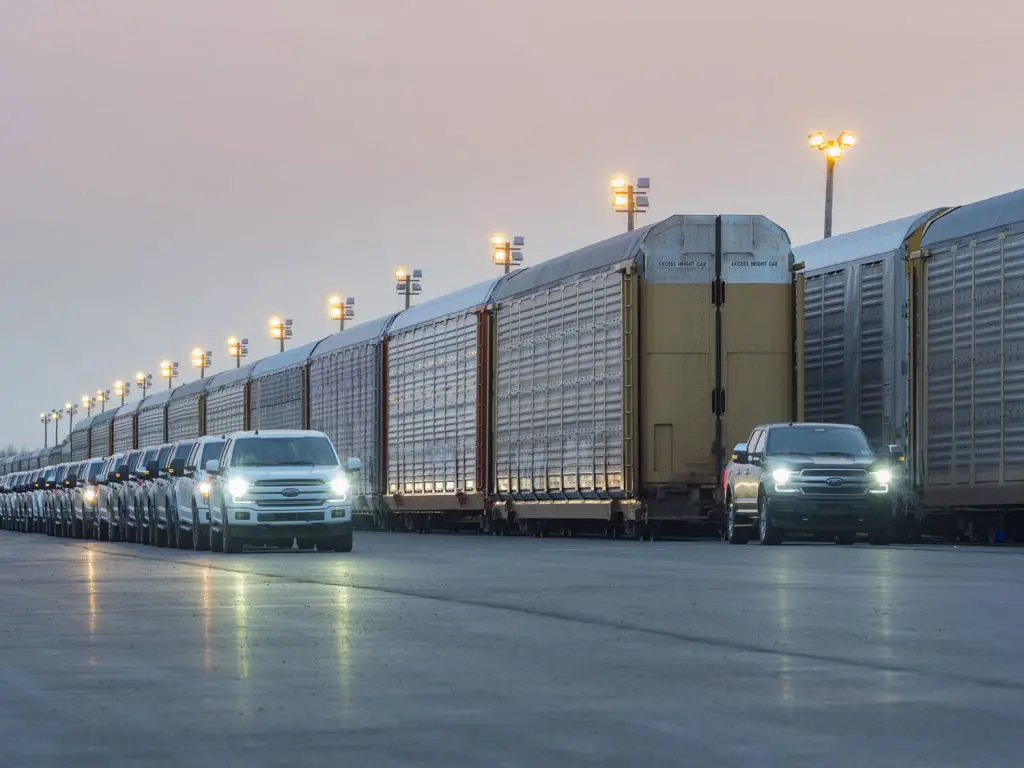 Steel on steel has a very low coefficient of rolling resistance, which is why trains use steel on steel for efficiency. Road & Track ran the math to see how much force in pounds it would take to move the 1.25 million pound train cars. The answer is not much; it would only require 1,875 pounds of force to move those train cars, well within the capability of a light-duty truck. There are all sorts of vehicles for causal towing, like family SUVs, that could perform the same feat.
To create the 1875 pound pulling force needed to move the train cars, you only need a vehicle with traction that weights more than 1875 pounds says R&T. We've seen stunts like this where heavy loads are pulled on asphalt, that would be harder according to the publication because the coefficient of rolling resistance is roughly ten times greater for a tire on asphalt than that of a steel wheel. Now that Ford's stunt has been outed for being much easier than it seemed, fans of the electric truck may be a bit turned off.
Subscribe to Ford Authority for more F-150 news and around-the-clock Ford news coverage.
Source: Road & Track