Amid declining sales of consumer-focused vehicles, some Ford dealerships around the country have found a new avenue to make money with Ford. That new avenue is in selling the much larger F-650 and F-750 medium-duty trucks that are commonly used by construction and utility companies. Ford F-650 and F-750 truck sales have boomed since it moved production from Mexico to Ohio in 2015 and stopped buying powertrains for the trucks from outside suppliers. The trucks replaced Cummins engines, and Allison transmissions with Ford built gas and diesel engines and transmissions.
The giant Ford F-650 and F-750 trucks have become a new source of sales and growth for the Ford network of dealers. The Blue Oval says more dealerships are making room on their lots for the massive commercial trucks. Combined sales of Ford F-650 and F-750 trucks have increased 83 percent in the first half of 2019, according to Ford.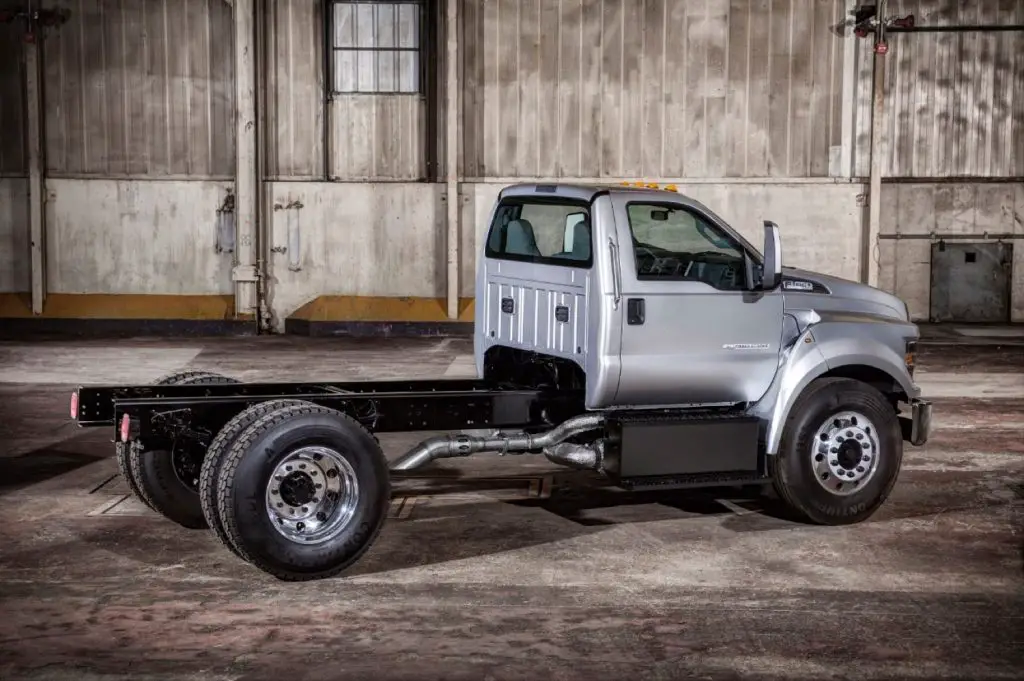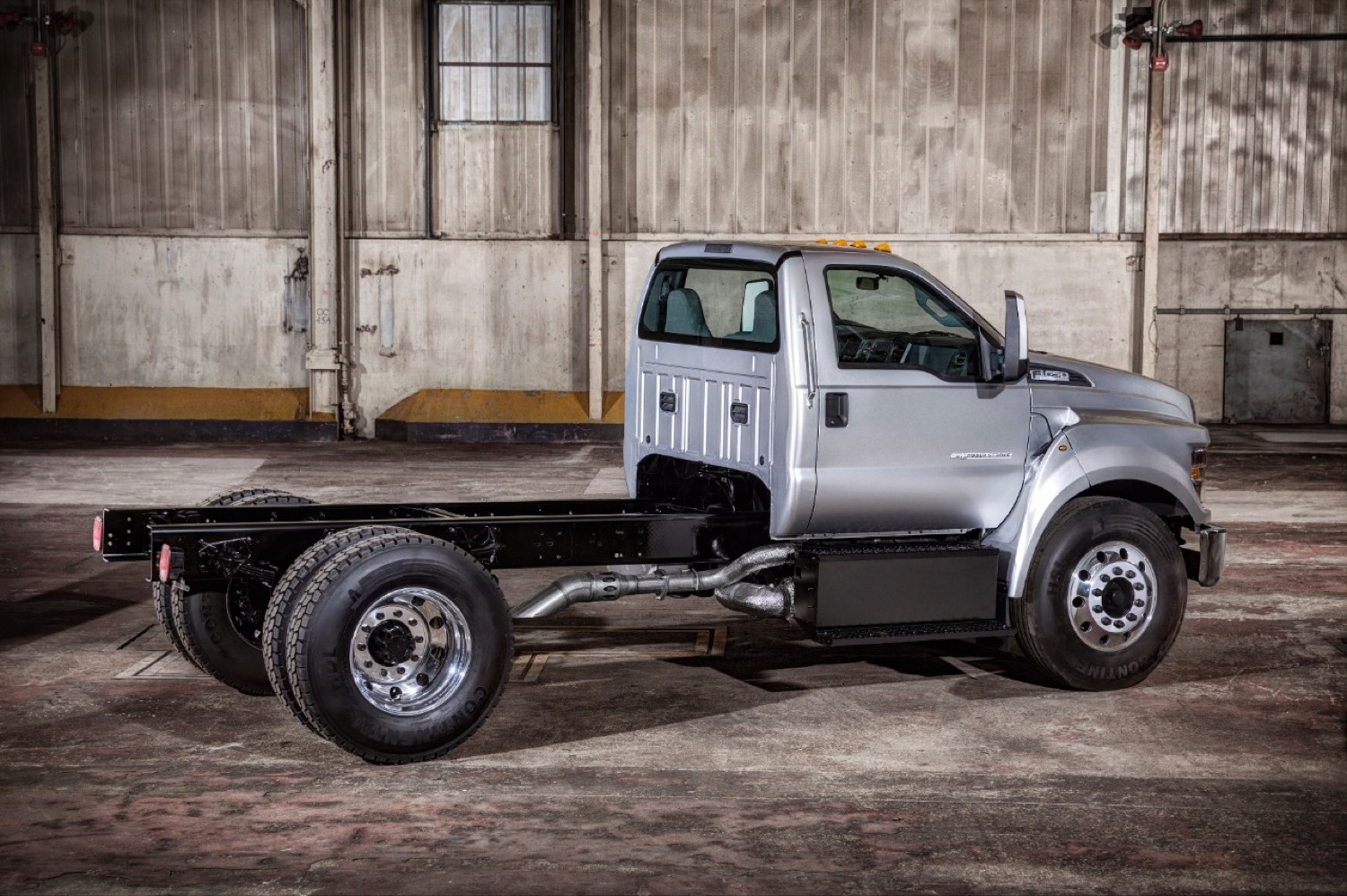 The automaker says that its overalls share of the medium-duty truck segment is increasing, and it has gained nearly 5 percent share of the Class 6 and Class 7 truck segment through April 2019. Ford sits firmly in third place in the medium-duty truck segment trialing class leaders International and Freightliner. The big thing that dealers have found with the F-650 and F-750 trucks is that they're high margin. The average profit on these vehicles for Galpin Ford is $4,000 to $5,000 per vehicle, six to eight times as much as a base Fusion or EcoSport.
Ford says that the number of dealers who have opted to sell the big trucks has increased by 25 percent this year. Ford list about 500 dealers that service its medium-duty trucks, a massive increase from the 100 servicing dealers that Ford had in 2015. One Ford dealership called Friendly Ford in Geneva, New York started to sell and service the medium-duty trucks after a facility update last year. The dealerships sales manager, Jeff McKee, says that he wishes the dealership had begun to sell the medium-duty vehicles sooner. Dealers are finding that the medium-duty commercial trucks are supplementing the consumer end of the truck market as sales of consumer vehicles continue to slow. Ford has unveiled its 2021 Medium Duty trucks.
Subscribe to Ford Authority for more F-650 news and around-the-clock Ford news coverage.
Source: Automotive News