The Ford GT is one of the fastest and most impressive cars that Ford has ever produced. Ford recently went one better and unveiled the Ford GT MK II track-only car that is even more powerful and faster. Many car fans will recognize the YouTube channel Shmee150.
The channel talks about lots of different cars, and the guy who runs the channel happens to own a European spec Ford GT in maroon with gold stripes. It's not our favorite color combination, but the car is undeniably cool in any color. Shmee150 took his Ford GT to the gang at Fabspeed in the U.S. to strap it to the dyno and see how much power it makes.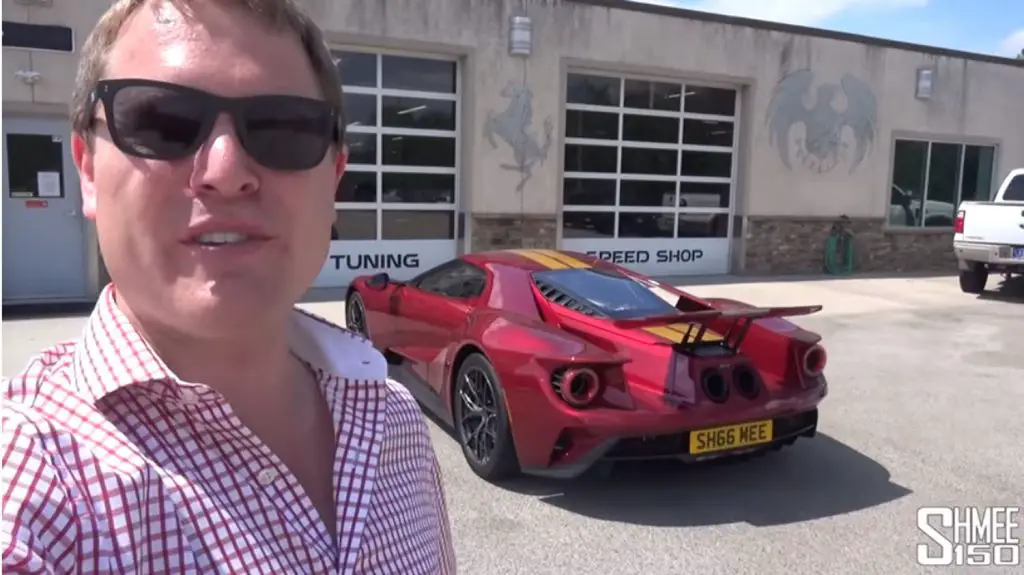 After a total of three runs, the best numbers were 589.28 horsepower at the wheels and 549.91 pound-feet of torque at the wheels. The interesting thing here is that with the expected 10 to 15 percent drivetrain power loss and the factory rating of 647 horsepower at the crank, the numbers we expect would be around 550 horsepower at the wheels. The torque numbers are right in line with what you would expect with the factory numbers.
That shows that Ford is possibly underrating the engine of the Ford GT as it is making more power than you would expect, or perhaps the drivetrain is more efficient. Shmee150 notes in the video that his car has the basic exhaust system on it, not the optional sport exhaust system. He also notes that European cars have a more restrictive exhaust system than those of U.S. cars. We wonder if that means a U.S. spec Ford GT might make even more power at the wheels.
The Ford GT sounds good no matter what exhaust system it has on it. The gang at Fabspeed has several awesome cars in the shop that Shemee150 takes a look at, the video is worth the 16 minutes of your day, check it out.
Subscribe to Ford Authority for more Ford GT news and around-the-clock Ford news coverage.