Last week we ran a story noting that the livery on the Ford GT Mk II was actually painted on and not stickers. Ford Authority's source has reached out with a clarification after we ran our story on buyers being stuck with the livery we saw on the car at Goodwood, which many people didn't like. Our source says that while we were given correct information that the livery is painted on and not a sticker package, a key detail was left out.
What we weren't told last week is that the Ford GT Mk II is delivered in stark white. Here's where it gets very cool. The 45 lucky buyers of the Ford GT Mk II get to work with Multimatic to create their own racing livery. Our source didn't say anything about limitations on the car, seemingly that would mean buyers could choose something like the Gulf Livery we really wanted, a solid color, or whatever floats their boat.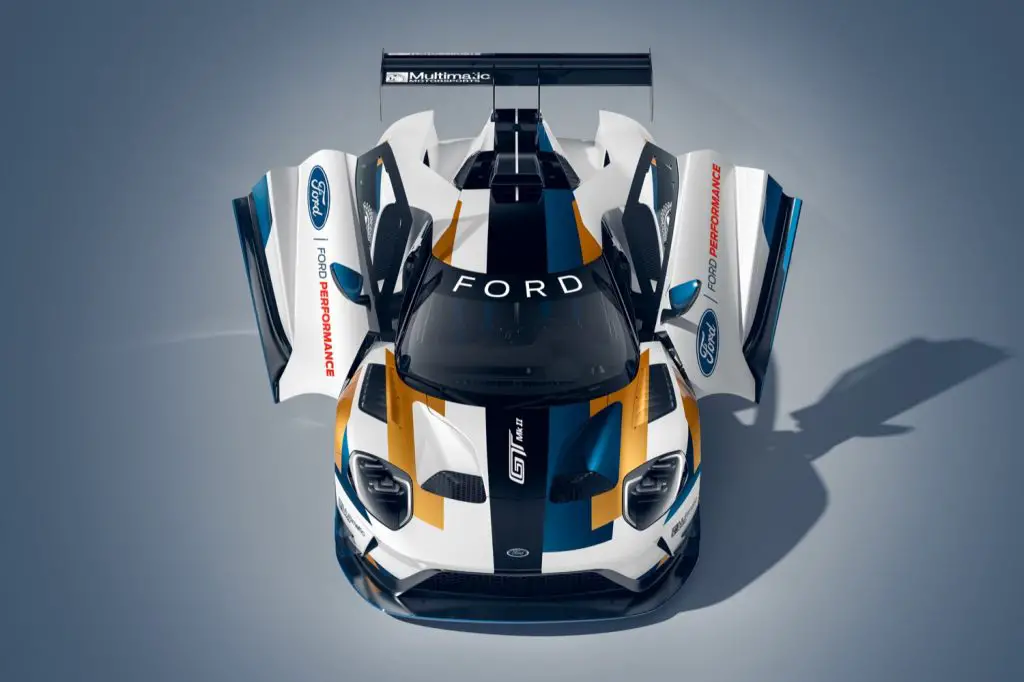 At $1.2 million per unit, a custom paint job can undoubtedly fit into the purchase. However, our source offered no confirmation that painting beyond white was covered in the purchase price. All we were told is that buyers will work with Multimatic on how they want their Ford GT Mk II painted beyond white.
The Ford GT Mk II is a track-only car that was built for all-out performance with no concessions to rules for a racing series. It offers more power than the Ford GT racing car and more downforce. It packs an EcoBoost engine that makes 700 horsepower, 200 horsepower more than the race car makes. It's also 200 pounds lighter than the racing car making it the highest performance Ford GT version made.
Subscribe to Ford Authority for more Ford GT Mk II news and around-the-clock Ford news coverage.