Yesterday Ford pulled the wraps off the Ford GT Mk II at the Goodwood Festival of Speed. We talked about the car running down the specifications and offering up some images of it when it was announced. Some new photos of the car in the flesh at Goodwood have surfaced, and it looks fantastic. The photos give us a much better look at some of the components that set the Ford GT Mk II apart from the racing Ford GT and the Ford GT street car.
At the front, the images give us a very good look at the all-new front racing splitter that was enlarged to improve front downforce and balance the aero added at the rear of the car. We can also see the slick-looking and functional, dive planes. The front also gives us a peek at the fender louvers, high and set back on the fenders, which are part of the aero changes for the Mk II.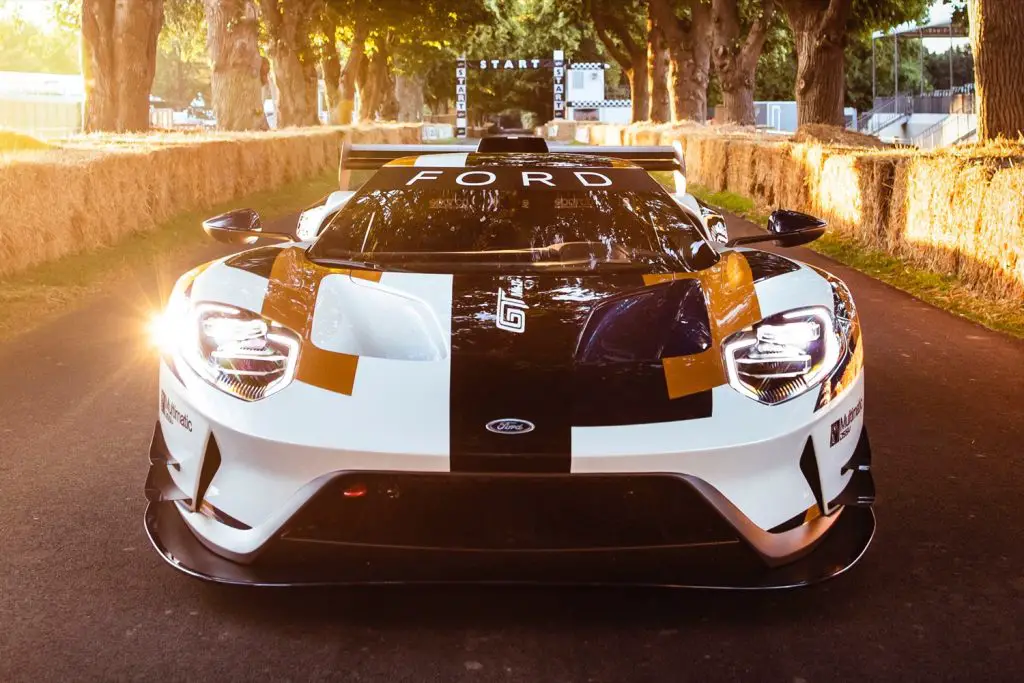 A closer look at the fender louvers shows that they are screwed in place and made from carbon fiber. These are meant to let the air caught in the fender well out and reduce front end lift, improving downforce.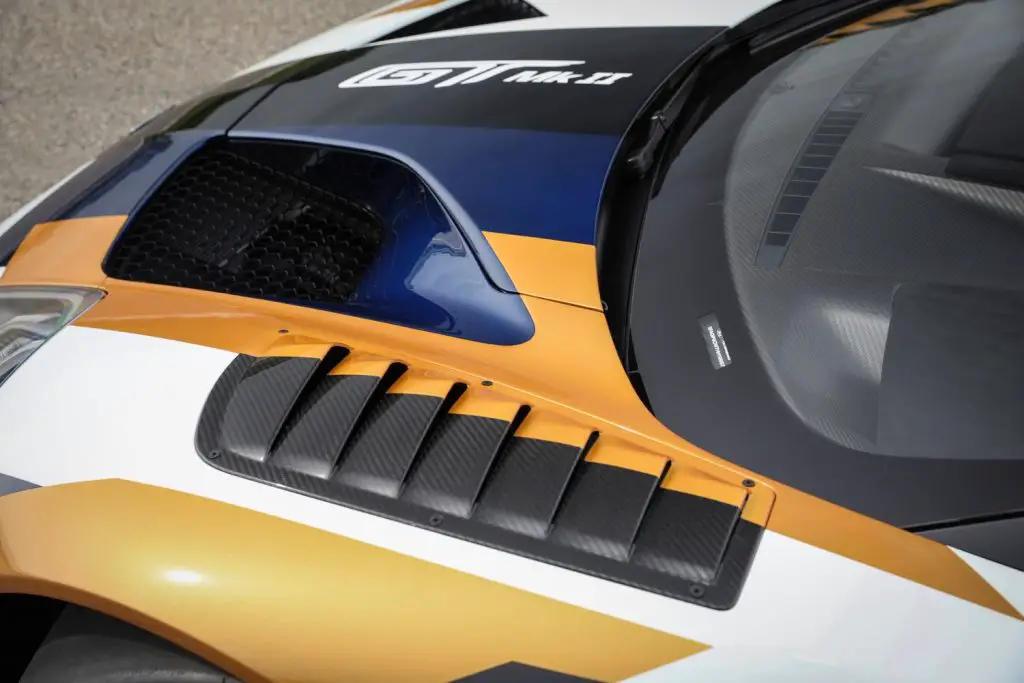 The dive planes are also made of carbon fiber, and Ford painted the edges of them in the same blue color that is seen on the livery of the car.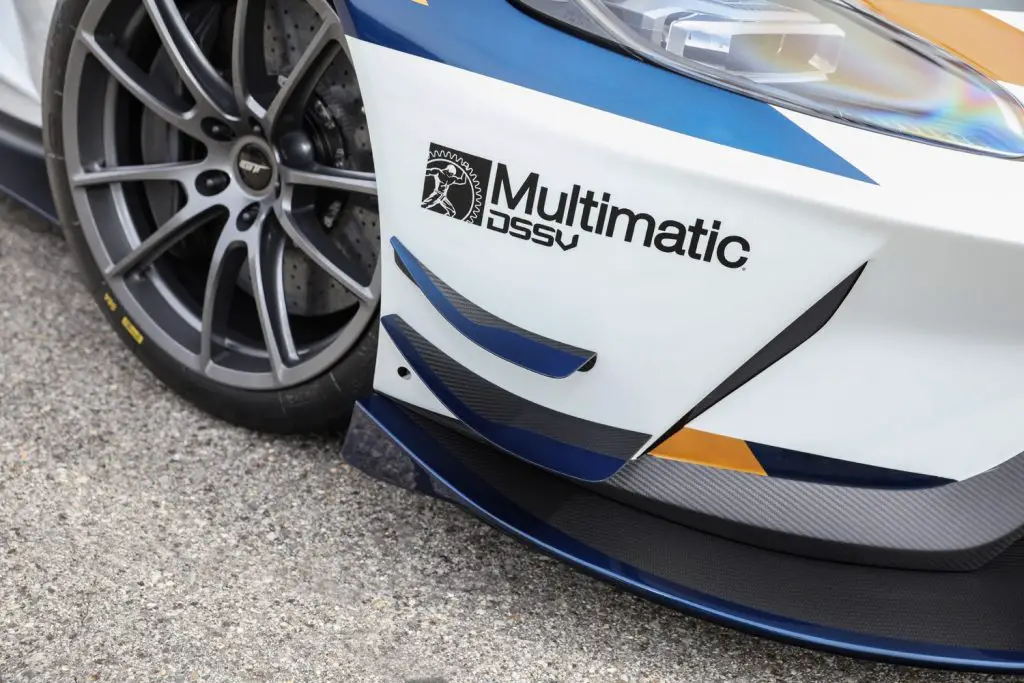 Moving down the side of the Ford GT Mk II, we get a good look at its livery, and it looks very cool.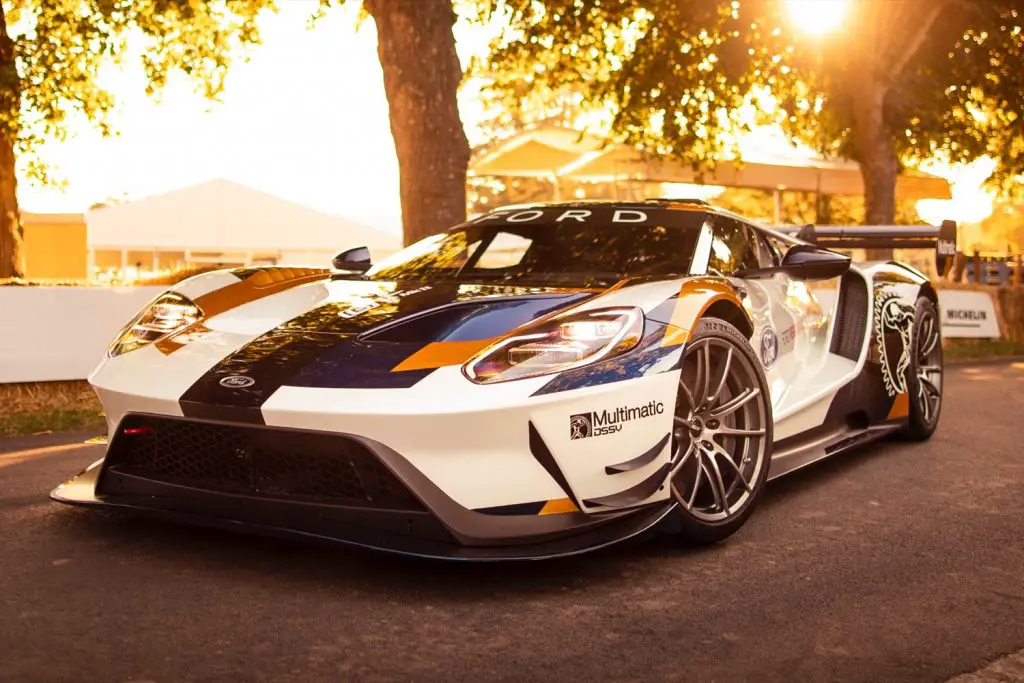 At the rear of the car, the new dual-element rear spoiler is responsible, along with the other aero changes, for allowing the Ford GT Mk II to make 400 percent more downforce than the street Ford GT. The end plates on the new spoiler are larger than those of the racing car.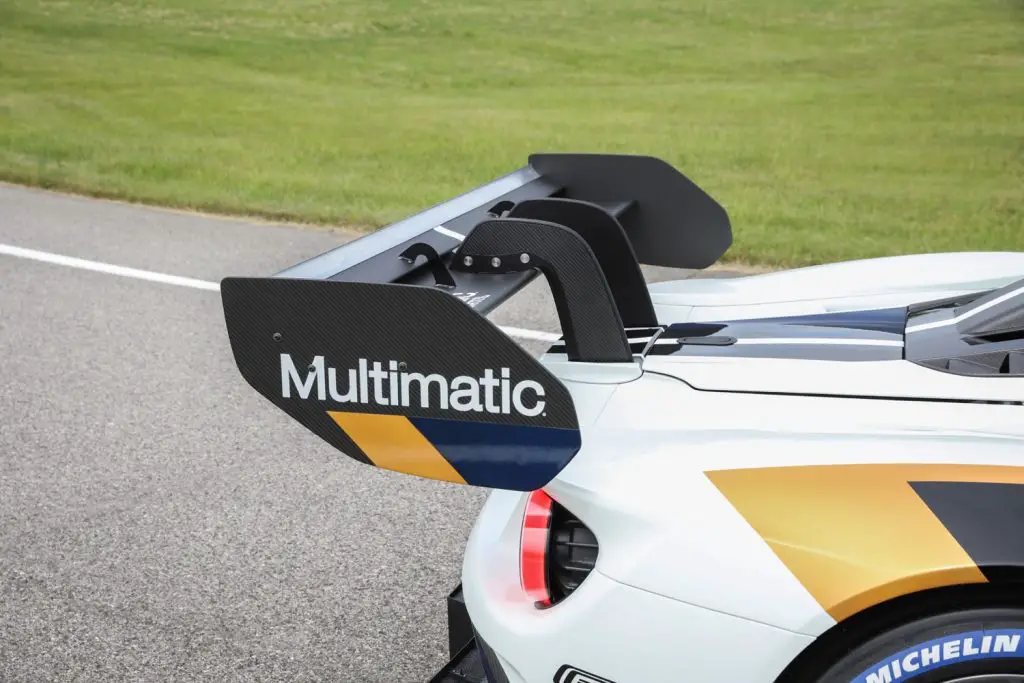 Just ahead of the new rear splitter on the engine cover is the larger air intake. It sticks up above the roofline of the car and gobbles up cold air to send to the auxiliary engine, clutch, and transmission coolers to help keep the car performing optimally no matter how hot the action is on track.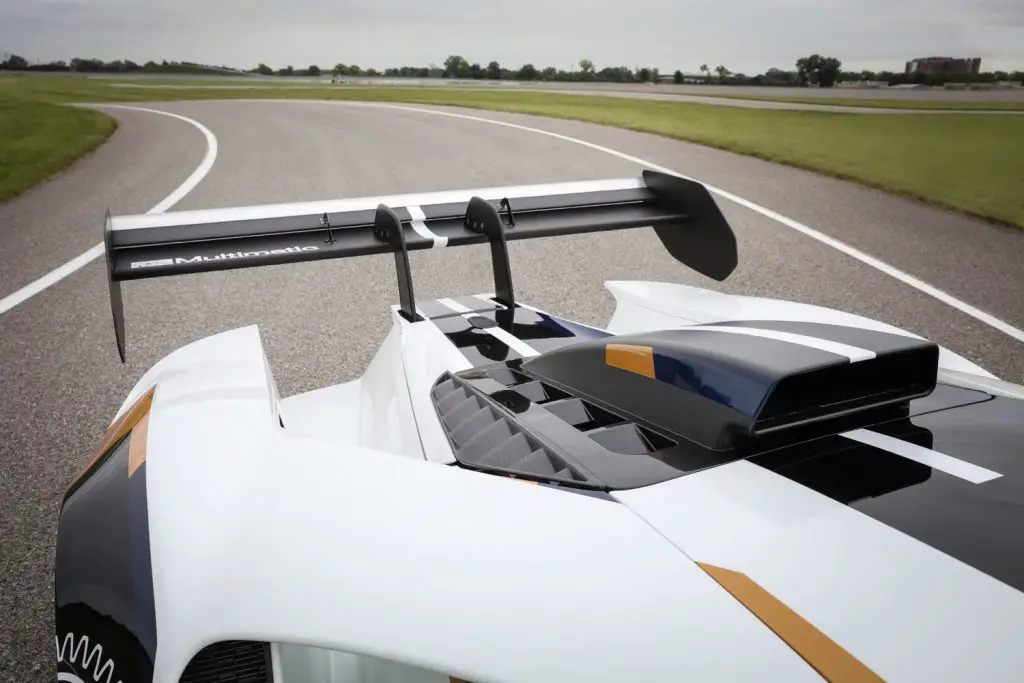 Under the new rear spoiler is the enlarged rear diffuser that not only looks cool, but it helps with the aerodynamics of the car.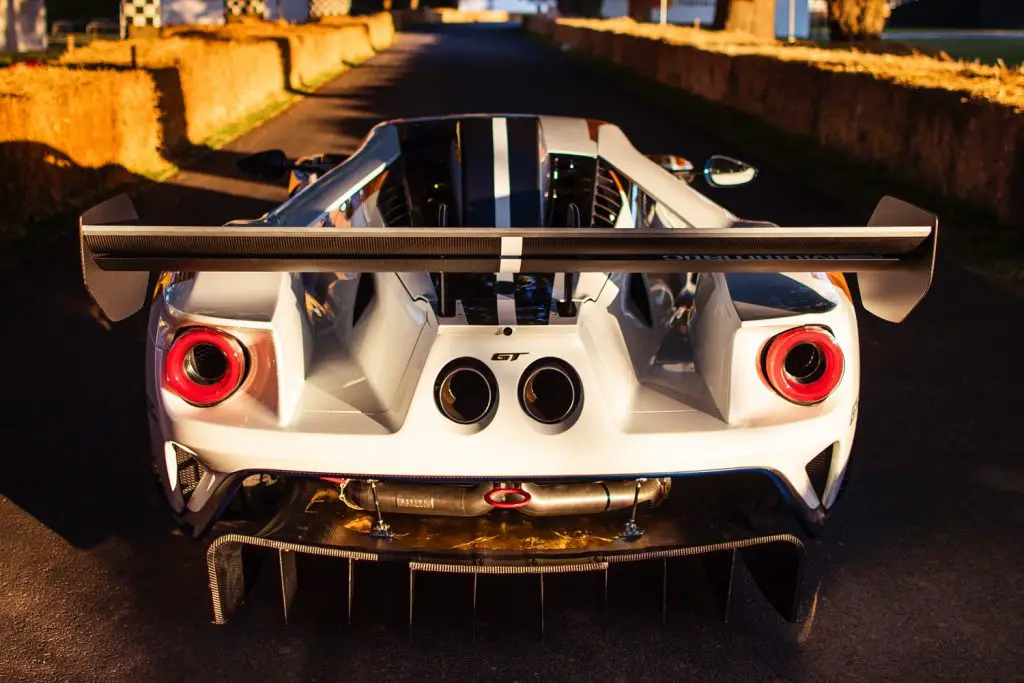 Subscribe to Ford Authority for more Ford GT Mk II news and around-the-clock Ford news coverage.