Ford Europe has announced a new tech tie-up with Vodafone that is called Parking Space Guidance. The goal of the new connected-vehicle tech is to make it easier for drivers to find places to park in busy cities. Ford says that it's estimated in large cities like London and Frankfurt that the average driver spends as many as 67 hours every year searching for parking spaces at a cost of over €1,250.
Ford also notes that the cruising around of drivers looking for a parking space is responsible for 30 percent of traffic in urban areas. The strange part about all the time spent looking for parking spaces is that in the UK some local authority car park occupancy rates are as low as 50 percent.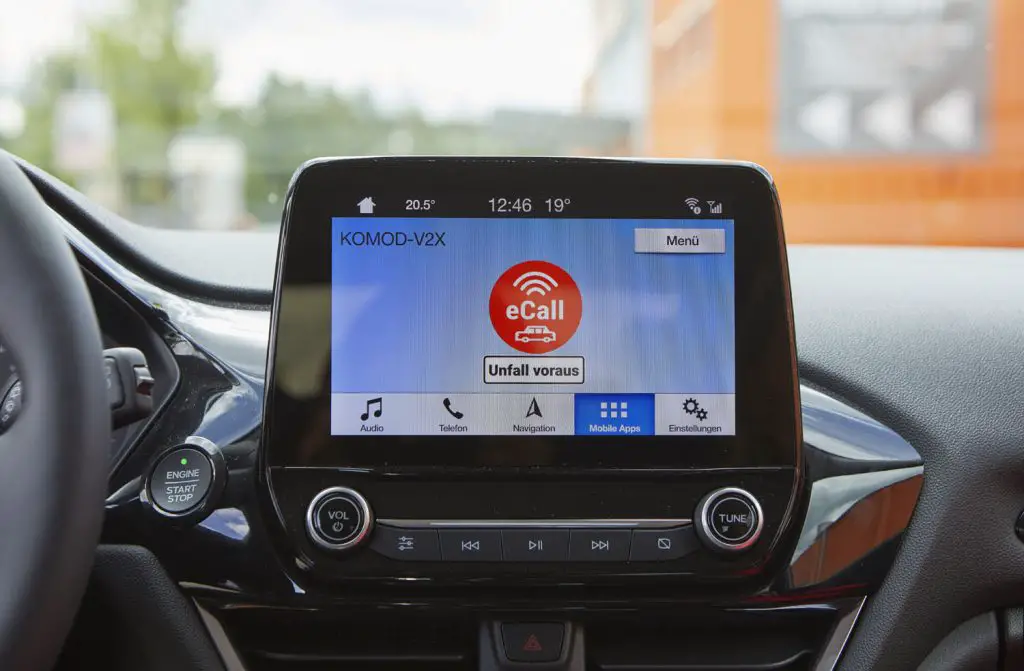 Ford and Vodafone want to make it easier for drivers to find a parking space using Parking Space Guidance technology that will display the number of spaces offered in nearby car parks and guide the driver directly to the parking space.
Parking Space Guidance is updated in real-time based on car park data and is being trialed by Ford and Vodafone as part of the KoMoD program in Germany. That program is a €15 million cross-industry project that is aimed at testing new connected-vehicle and automated driving technologies.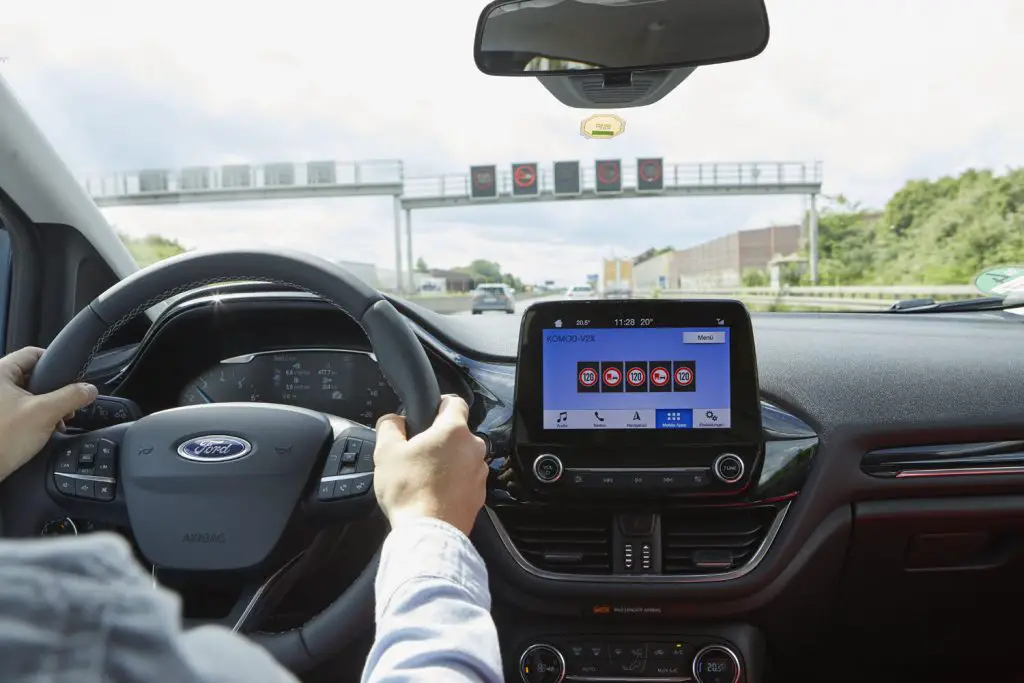 Ford has other tech involved in the program too, including a Traffic Light Assistance System that shows the time remaining on red or green traffic lights. A Tunnel Information System is in testing that shows info on lane closures, speed limits, and slow vehicles in lanes ahead inside tunnels. Bad weather warnings can show weather conditions transmitted from one vehicle to another. Traffic Control systems that change traffic flow via adapting speed limits are being tested along with smart traffic sign transmission that can send speed limit and hazard sign information to the vehicle display. Ford hit a significant obstacle with its V2X tech when the EU backed tech that Ford didn't want.
Subscribe to Ford Authority for around-the-clock Ford news coverage.