There were a lot of rumors going around this week that Ford was set to debut its small Ford pickup. The small Ford pickup, expected to be called the Courier, will sit beneath the Ford Ranger and was confirmed by Ford's Jim Farley for global markets earlier this year. The Blue Oval has been teasing something Ford pickup-related recently leading some to believe that the debut of the small truck was coming soon.
It's now believed that what Ford has been teasing is its attempts to lobby for the pickup emoji to be included in the 2020 Unicode 13.0 update. That update will bring new emoji to smartphones and tablets everywhere as each Unicode update has. There are plenty of transportation-themed emojis in Unicode now that you can find on many smartphones.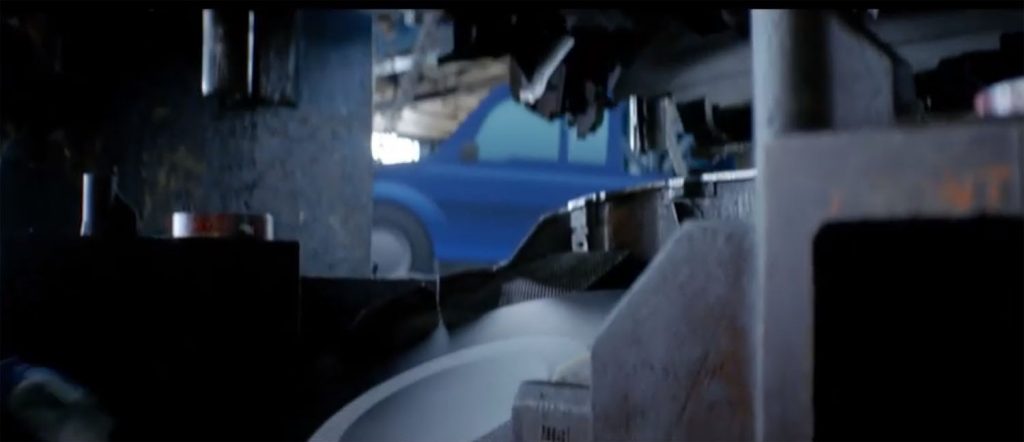 However, there is no pickup emoji. Ford recently released a teaser video that shows in the early scenes what appears to be Ford designers working on a new truck. Give the video a pause there, and it's clear what the two are working on isn't a real truck. At the five-second mark of the ten-second long video, we get a glimpse at what appears to be a truck moving along an assembly line in the background. Another quick pause shows what seems to be a 2D cardboard cutout while in the foreground, a flat wheel sits on a machine of some sort.
The closing scenes of the video show something truck-like sitting under a sheet as if it's waiting to be unveiled. As the video comes to a close, an iPhone-like text message bubble opens that has the word "Hopefully" along with the fingers crossed emoji. This is definitely not for the release of the Ford Courier pickup as early rumors suggested. Among the candidates for inclusion in Unicode 13.0 is a pickup emoji, but it's unlikely that the emoji will look like a Ford truck and will instead be the cartoonish vehicle emoji similar to what is already on phones around the world.
Subscribe to Ford Authority for more Ford Courier news and around-the-clock Ford news coverage.