Americans who can't get their hands on the slick Ford Ranger Raptor pickup can sort of get behind the wheel of one starting today. The catch is that the wheel you will get behind is a digital one. Ford Performance has announced that the Ford Ranger Raptor truck is available to download on July 2nd on the Xbox exclusive video game Forza Horizon 4.
Ford Performance didn't elaborate on exactly how or where the Ranger Raptor is available for download inside the game. We hear that the 2019 Ranger Raptor is available for download inside the Autoshow feature of the game. Other vehicles available along with it include a 2013 Jeep Wrangler, 1996 Chevy Impala Super Sport, 2006 Koenigsegg CCX, and a 2011 McLaren 12C Coupe.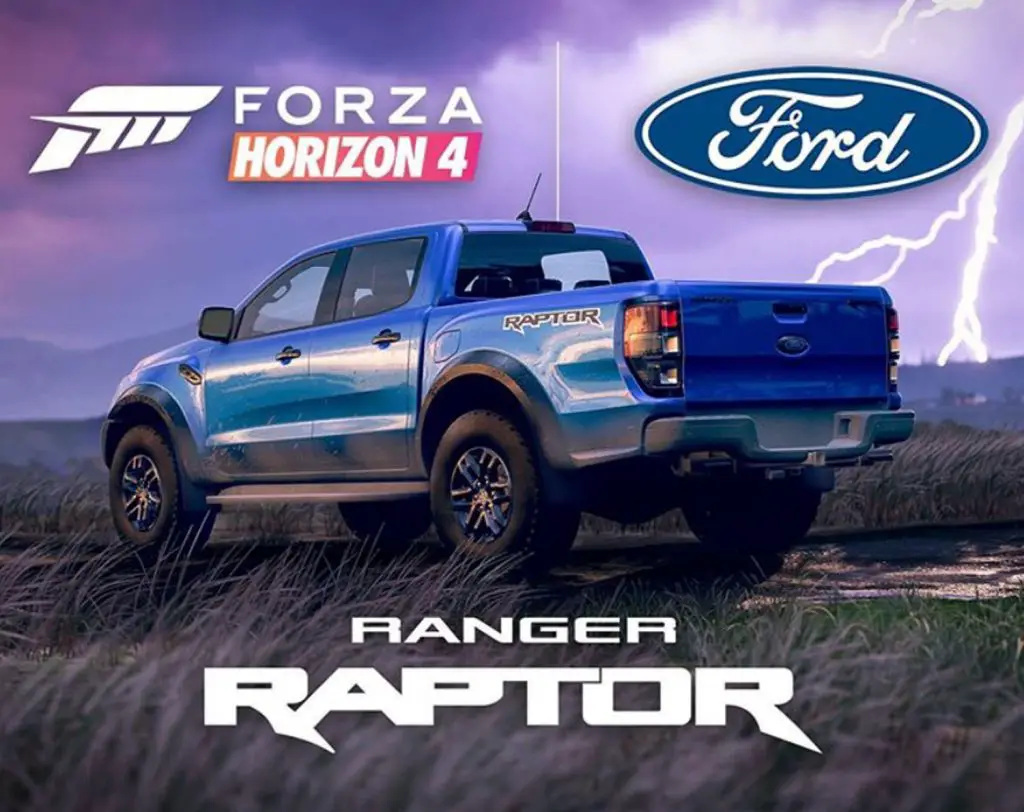 The real 2019 Ford Ranger Raptor is a Europe only ride, at least for now. There has been a rumor that the Ranger Raptor will come to the U.S. with the next generation of the truck. The real Ford Ranger Raptor truck has a 2.0-liter EcoBlue twin-turbo diesel engine making 201 horsepower and 369 pound-foot of torque. The engine is paired up with a 10-speed automatic transmission.
The truck also has a unique suspension for off-road fun, an extra thick front bash plate, six Terrain Management modes for different terrains, and special 33-inch x 11-inch BFG 285/75 R17 tires. Ford Europe also bragged a bit about the "super-strong" reinforced chassis frame that was made to withstand high-impact off-road events. In Europe, the Ranger Raptor sells for the equivalent of about $64,000.
Subscribe to Ford Authority for around-the-clock Ford news coverage.
Source: Instagram