One of the most popular performance vehicles that Ford discontinued was the iconic Lightning truck. Ford made the SVT Lightning trucks from 1993 to 1995 and from 1999 to 2004. All Lightning trucks were of the two-door variety. In the later generation, there was a Harley-Davidson F-150 that was similar but had four doors.
The Ford SVT Lightning and Harley-Davidson trucks have a large cult following and once year owners and fans of these hot rods gather at in Florida. Each year Thomas McGee, a sales manager at Palm Bay Ford organizes the Southeastern Lightnings and Harley Trucks Meet. People participate from all over the country.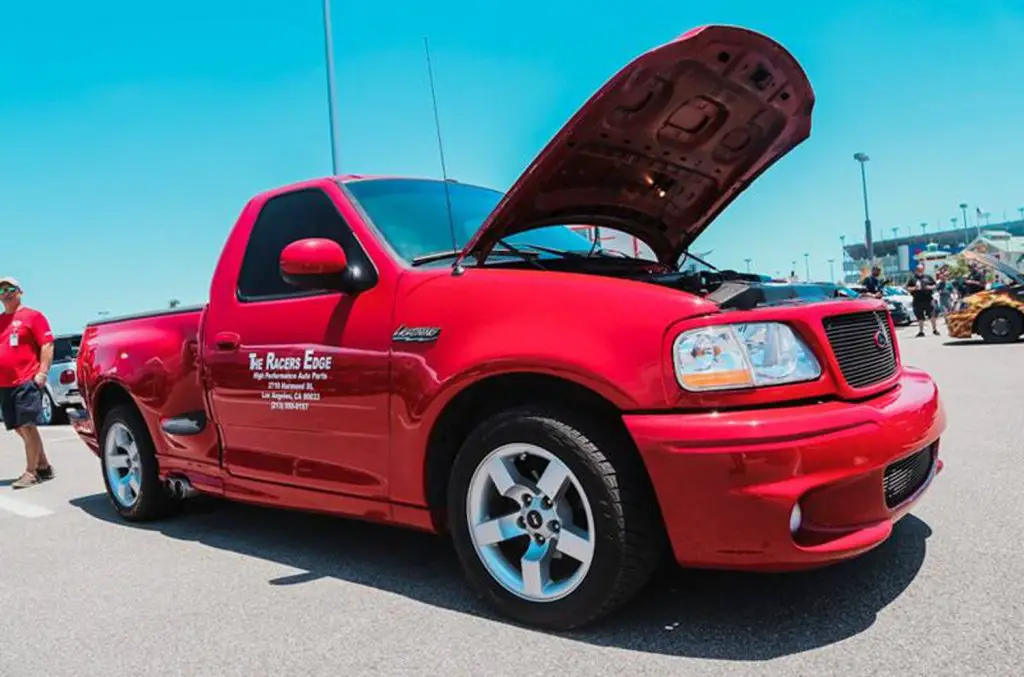 The event this year was held at Daytona Beach, Florida and drew in over 100 Ford SVT Lightning and Harley-Davidson trucks from as far away as Oklahoma. The event was held at the One Daytona shopping complex. The show had several events including cruises, and the participants got to go on some parade laps around Daytona International Speedway and had photo opportunities in the pit lane.
The event drew in a variety of SVT Lightning trucks with some of them mostly stock and some of them modified significantly. Many Ford fans are sad that the Blue Oval never brought the SVT Lightning back, but you can get one from, Pioneer Ford. The dealership introduced its recreation of a Lighting truck in 2017 based on the 2017 Ford F-150 XL regular cab.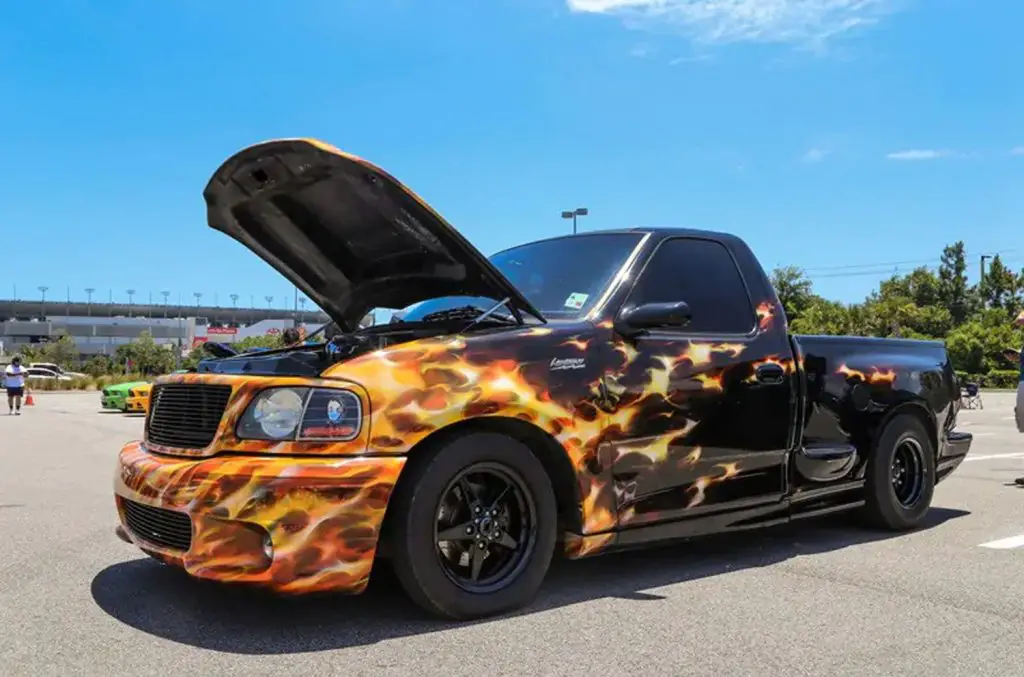 The dealership added a Roush supercharger to push the truck to 650 horsepower. Roush also has its Nightmare truck, offered in two-door or four-door versions that are as close as you can get to a Lightning today. Both Nightmare trucks are built on the F-150 4×4 variant and cost a pretty penny. They did land the title of fastest accelerating production truck recently.
Subscribe to Ford Authority for more F-150 news and around-the-clock Ford news coverage.
Source: Ford Performance