Ford has big plans for making cars of the future safer for people inside the rides and pedestrians outside. One way it plans to do this is with new vehicle-to-vehicle and vehicle-to-infrastructure communications system called V2X. One major challenge Ford faces is that its V2X tech that planned to use 5G networks was dealt a blow in Europe when regulators backed a WiFi-based system.
Ford still has plans to roll out its V2X technology in cars starting in the 2022 model year. Ahead of that roll out the Blue Oval is planning to test its own private LTE/5G wireless network specifically for connected cars. Ford is building out a private LTE/5G wireless network in the 3.5GHz CBRS band in a parking structure on its Dearborn, Michigan campus. The assumption is that Ford plans to use the private network to test connected vehicle services.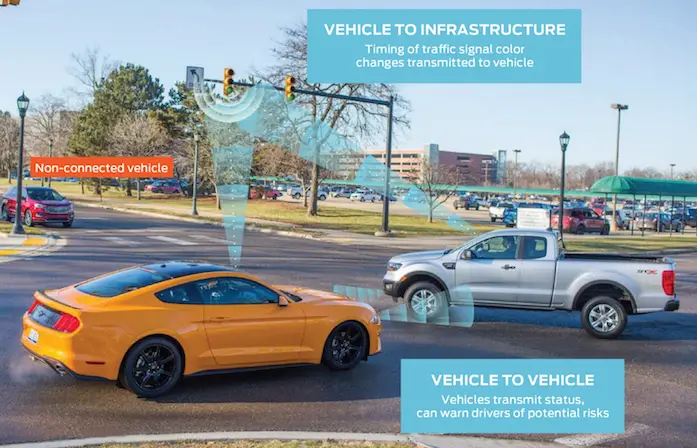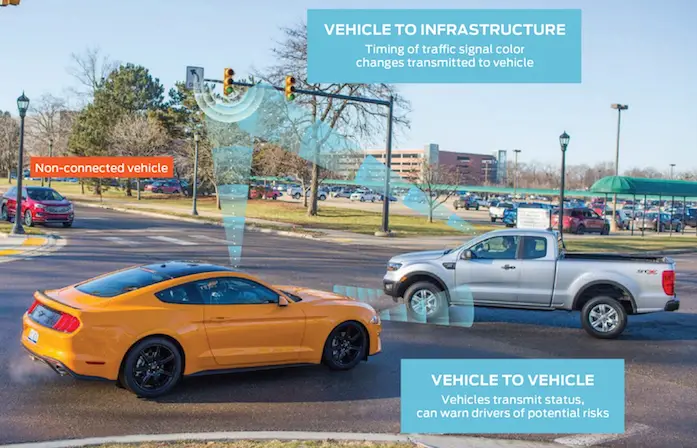 Ford has stated that it will use equipment from Dell, Juniper, and Ericsson for the private LTE/5G wireless network effort. The network will use eight of the Ericsson indoor Dot Radio-branded small cells. The automaker outlined its plans for the private 5G network in a filing with the FCC requesting permission to build the network.
Ford had a few stated goals with the network, and one of them is to gain experience with installing and operating a private cellular network for connected vehicle services. By placing the private 5G network inside a parking garage, the indication is that the automaker might be testing some sort of parking service. Earlier this month, Ford outlined a system that was in testing in Europe using the Vodafone wireless network to show drivers where and how many parking spaces are available. Perhaps this is a similar test to show drivers what sort of parking is available inside a larger parking garage. Ford has offered no official comment on its plans for the private network.
Subscribe to Ford Authority for around-the-clock Ford news coverage.
Source: Light Reading