The Ford Transit van is a popular vehicle to turn into a camper Van. Earlier this week we got a look at a customized Transit camper van that was made exclusively for on-road use and looked very cool. The Ford Transit camper van in this video is a much larger Ford Transit van and is the mid-length model.
One of the coolest aspects of this Ford Transit camper van is that it has a pop-up top that has a canvas section that gives much more headroom in the van. The pop-up top has windows all around that have mesh screens to let in the breeze. Clear plastic windows zip into place to seal out the wind, and there are privacy covers that velcro down to give privacy when needed.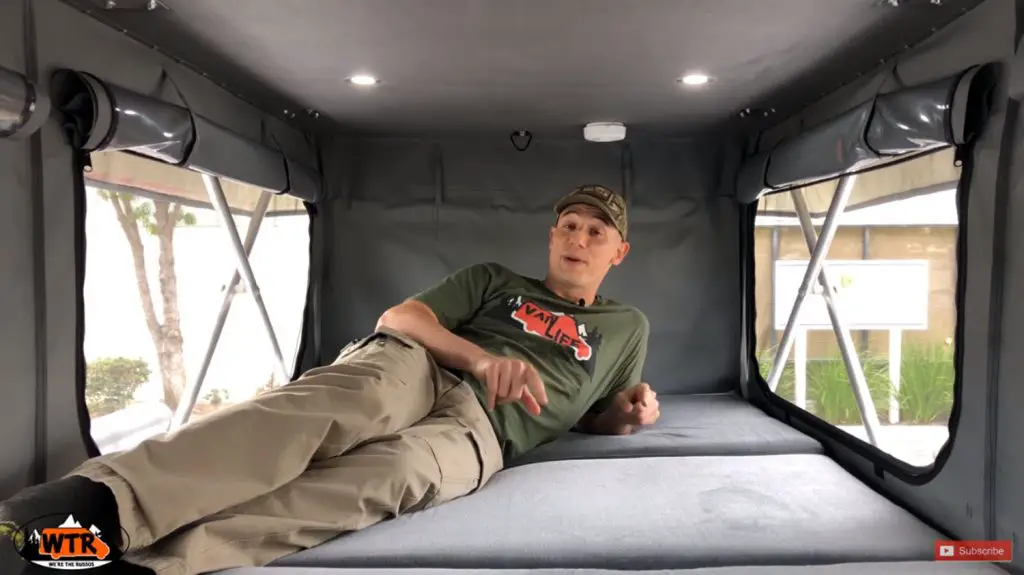 Inside the van has seating for four people on the road with the seats mounted directly behind the driver, looking out the side of the van through passenger windows. The van can be had in different window options include one window on the door, two windows on each side, and the configuration in this video with windows all around.
The interior has a bed in the pop-top second and one in the lower section of the van allowing four people to sleep when needed. The kitchen area has a two-burner propane stove, sink, 25-gallon fresh water tank, and a small refrigerator. Despite the Ford Transit camper van being a smaller RV, it does have a bathroom in the back that can be separated from the cabin using a curtain.
The toilet has a 5.5-gallon waste tank and an outdoor shower. A curtain on the back of the RV blocks off the outdoor shower. The Ford Transit pop-top camper starts at $75,000, and the builder says their typical RV is in the $85,000 range. Options include AC, solar panels, and an inverter.