A former Ford plant employee allegedly assaulted a production line supervisor and two security guards last week following his termination at the Ford Motor Company Lima Engine Plant in Lima, Ohio.
Bentley Cooks, 30, has been charged with multiple counts of misdemeanor assault following the altercation this past Monday. Cooks was an hourly production employee at the Lima Engine Plant in Lima, Ohio. Summons were issued for Cooks on Friday in Lima Municipal Court.
Deputies were sent to the Ford plant in Ohio around 4:30 PM on Monday in response to the alleged assault.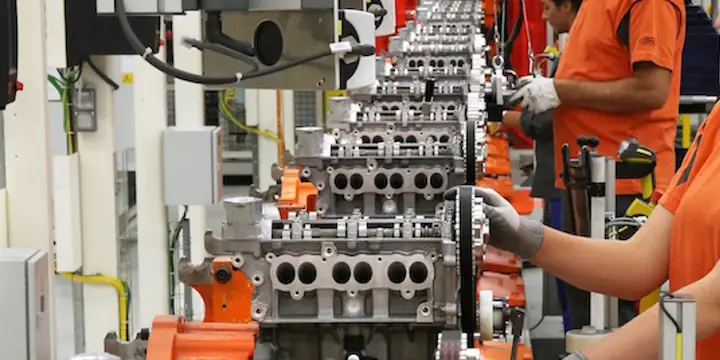 During an investigation, production line supervisor Chris Miller told authorities that Cooks had been called up to the front of the Ford plant by human resources officials in order to "discuss his employment" just prior to the alleged attacks.
A sheriff's office spokesman says that Cooks then attacked Miller from behind, "punching him in the face with a closed fist." Miller apparently had a cut on his chin after the incident.
After the altercation with Miller, Cooks then allegedly injured two security guards who were called up to escort Miller from the premises. Security guard Ashley Musser said Cooks pushed her into a door, injuring her shoulder in the process, while security guard Gregory Patton said Cooks ripped his shirt and smashed his hand into a door. Both injuries were considered minor.
Following the assaults, Cooks fled the scene. Officers were not able to locate him.
The Ford plant in Lima, Ohio, currently employs approximately 1,450 employees, 1,300 of which are hourly employees. The plant opened in 1957, and currently builds a variety of Ford engine products, including the 3.3L, 3.5L, and 3.7L TiVCT Duratec V6, as well as the 2.7L and 3.0L EcoBoost V6. The plant is occupies roughly 2.4 million square feet.
Subscribe to Ford Authority for around-the-clock Ford news coverage.
Source: limaohio.com