The 2018 Ford F-150 Raptor is a beast of an off-road truck, and while it's made for high-speed desert racing, the ride isn't meant for all-out speed. The gang over at Johnny Bohmer Proving Grounds got up to some top speed testing for the 2018 F-150 Raptor truck on the runway at Merritt Island, Florida. This appears to be the same runway we've seen these guys run other cars on.
The Ford F-150 Raptor had a 2.3-mile straight line to run as fast as it could possibly go. Over 2.3 miles the truck reached a top speed of 134 mph. That is fast for a massive truck that is essentially a brick on wheels. The 2018 Ford F-150 Raptor has 450 horsepower and 510 pound-feet of torque from its 3.5-liter high-output EcoBoost V6 engine.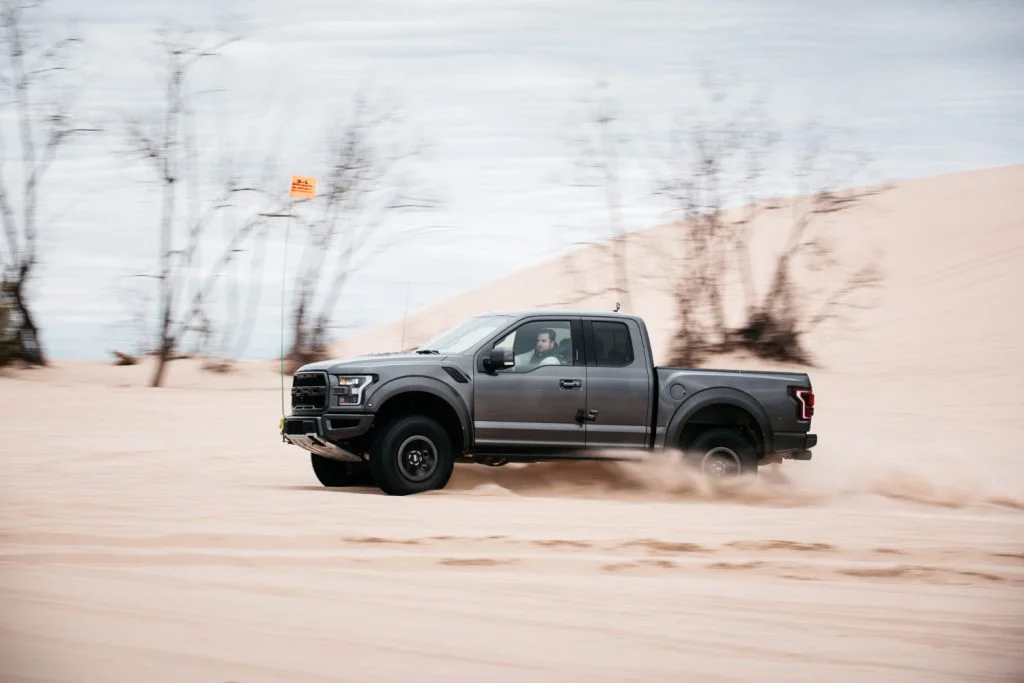 The test truck uses the Ford 10-speed automatic transmission. That is a lot of power, but the massive weight the EcoBoost has to push is 5,525 pounds according to Ford, though the video claims 7,050 pounds. Weight kills the performance you might expect from such a high-output engine. As for the F-150 Raptor hitting 134 mph, Johnny Bohmer admits that the truck had an ECU flash.
We don't know if that means it was making more power than the stock F-150 Raptor or if the flash was only to remove the speed limiter. EcoBoost engines can make massive power with a tune. We've seen an EcoBoost-powered Expedition make much higher than stock levels of power with nothing but a tune. While the video author freely admitted the tune removed the speed limiter, there is no indication of it was tuned for more power. Still, it's cool to see such a big truck on large off-road tires moving so fast. Watch this Ford GT hit over 200 mph in the same length.
Subscribe to Ford Authority for more F-150 Raptor news and around-the-clock Ford news coverage.