It's time for off-season practices and training camps in the NFL, and there is a long tradition for players to turn up in wild rides and wild outfits. Kansas City Chiefs fullback Anthony Sherman is known for turning up to practices in wild outfits and this year was no exception. The wild outfit was a Kansas City Chiefs racing suit with the arms cut off.
The racing suit went right along with the NASCAR Mustang that Sherman drove to practice. The NASCAR Mustang that Sherman drove to practice is usually seen on the race track driven by Stewart-Haas Racing's Clint Bowyer. Since the NASCAR Mustang isn't street legal, the car and Sherman had a police escort.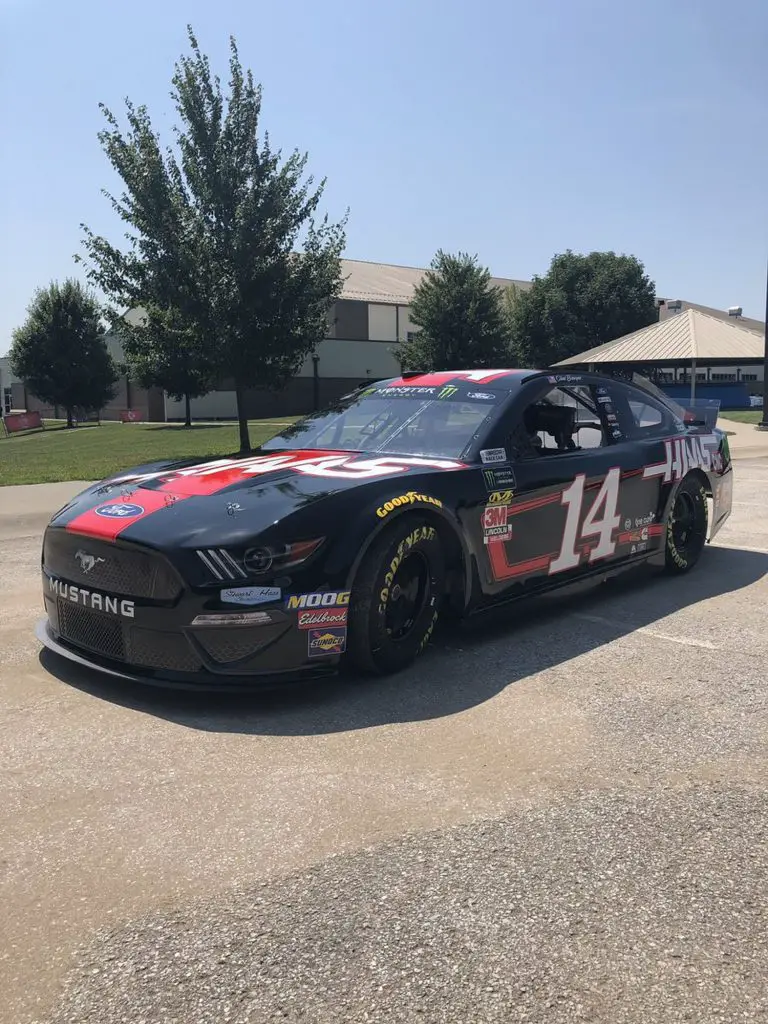 Sherman called on Bowyer, who is a Kansas native and Chiefs fan for help in pulling the stunt off. A tweet shows Sherman climbing into the NASCAR Mustang for his trip to the practice field. It looks as if the massive fullback might not make it into the car for a second as he is nearly as wide as the window is.
Omg pic.twitter.com/mh2NNwdbzP

— Arrowhead Pride (@ArrowheadPride) July 26, 2019
There is no video offered of Sherman getting out of the NASCAR Mustang at the field; hopefully, all went well. Sherman has in the past showed up to practice clad in a wrestling unitard, and on another occasion, he turned up wearing a leather biker jacket. Reporters on hand for the practice session asked Sherman why he chose a NASCAR racer to pull up in. He said, "We've got a lot of young speedsters on this offense…the only way I'm going to keep up is with NASCAR."
It's happening‼️@Shermanator_42 | #ChiefsCamp pic.twitter.com/6tRXHPpGSu

— Kansas City Chiefs (@Chiefs) July 26, 2019
The NASCAR Mustang has a 358 cubic-inch Roush-Yated V8 making about 725 horsepower. Sherman certainly stood out amongst the Mercedes, Bugatti, and Rolls-Royces his NFL brethren drive to practice each year. Check out how Ford Performance made the new NASCAR Mustang.
Subscribe to Ford Authority for more Mustang news and around-the-clock Ford news coverage.
Source: The Drive