Lightning Systems is a company that transforms Ford Vans into electric vehicles for use in the delivery and food truck industries. Back in May, we talked about its new EV conversion for the Ford F-59 van that was aimed directly at food trucks. Lightning Systems has another electric Ford van that is one step closer to being available to purchase in California.
The van is the Lightning systems second-generation EV conversion for the Ford Transit van. That system has been named in an executive order from the California Air Resources Board (CARB). Being named in an Executive Order is a required step before the sale of any vehicle can happen in California; the vehicle is available nationwide.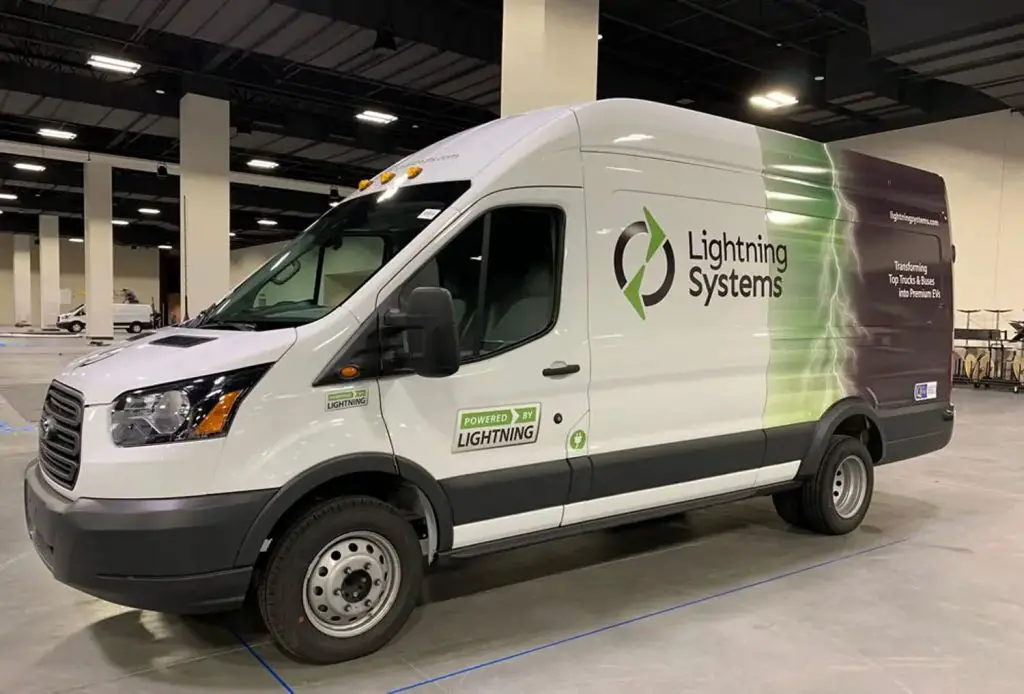 The Lightning Electric Ford Transit is a battery-powered drivetrain package for the Ford Transit 350HD van. The van is used heavily in commercial and government fleets. The van has been dyno tested for economy and achieved a rating of 61 MPGe on EPA city and highway test routes. Lightning offers the Gen 2 system in both 60 and 120-mile versions.
Lighting says that the Gen 2 model of its EV drivetrain for the van is ideal for delivery and logistic trucks, food, and beverage vehicles and shuttle or paratransit busses. The EV drivetrain doesn't reduce the cabin space of the vehicle and uses a thermally managed NMC lithium-ion battery. The Gen 2 system has a 20 percent longer driving range than the Gen 1 system offered.
Power output for the Gen 2 drivetrain is 160 kW, which is equivalent to 215 horsepower, and 994 Nm of torque, equal to 733 pound-feet. Vans fitted with this powertrain have a top speed that is software limited to 65 mph. Gen 2 drivetrains will work in the Ford Transit passenger van, cargo van, cutaway, and chassis cab.
Subscribe to Ford Authority for more Ford Transit news and around-the-clock Ford news coverage.
Source: Lightning Systems