When it comes to muscle car competition, no two cars fight it out with more vigor than the Camaro and the Mustang. Both rides offer a wide range of levels and prices to buyers looking for muscle car performance. The gang over at Car & Driver took two higher-end versions of the muscle cars and pitted them against each other on the roads.
The cars include the 2019 Mustang GT Performance Pack Level 2 (PPL2) and a 2019 Chevrolet Camaro 1LE. Both of the rides stickered at a near-identical $51,000 and change. The comparison had nothing to do with race tracks and drag strips pitting the cars against each other on public roads. Our beloved Mustang came in second place.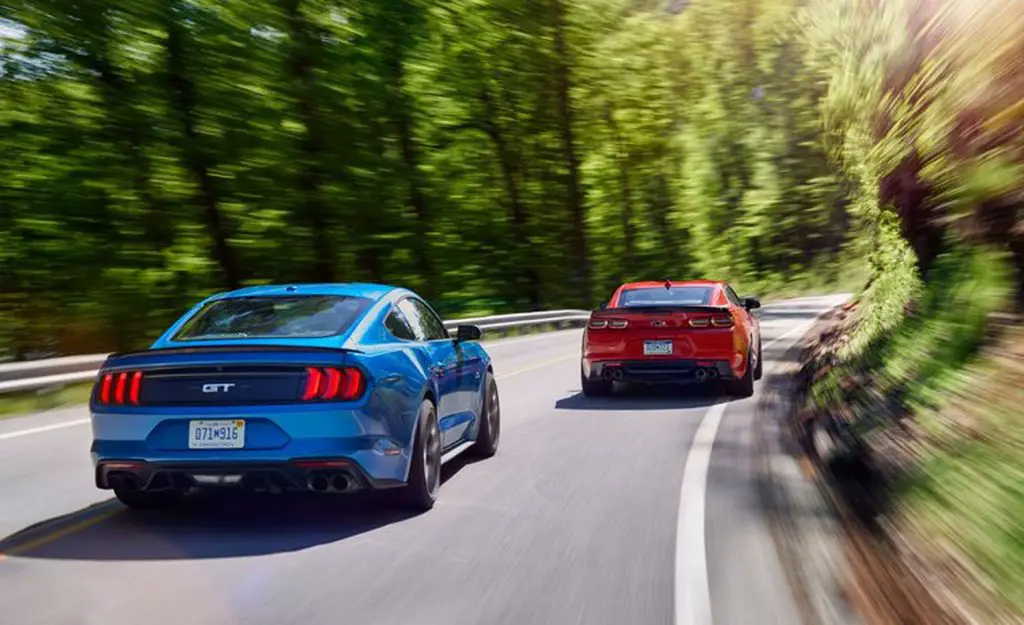 The Mustang GT was listed as having highs that included a "Relatively roomy interior and trunk, ­fantastic brake feel." The lows were that it "Easily roasts its pricey ­Michelins, uneven road surfaces and standing water give it panic attacks." The verdict was that it was "The better vehicle of the two, but not the better pony car." It's funny to us that the Mustang was dinged for being able to roast its rear tires at will, how about some throttle control? Car & Driver notes that the Mustang GT lost by only three points.
The Camaro 1LE was praised for highs that include "Precise, feelsome steering; ass-kicking V-8; daily-driver ride quality." The lows were the ugly mug the Camaro sports and the interior that you can't see out of. The Camaro verdict was, "A sports car with the bellow of a muscle car. A muscle car with the finesse of a sports car." We'd like to know what category cost the Mustang GT three points it lost by, if it was the tire-smoking power, it's a muscle car after all. This isn't the first time we've seen these two cars fight it out.
Subscribe to Ford Authority for more Mustang news and around-the-clock Ford news coverage.
Source: Car & Driver