Ford announced last month that the Ford Bridgend Engine Plant in South Wales was to be shuttered in 2020 with the loss of 1,700 jobs. Ford recently listed the closure of the plant as proposed signaling that there might be a chance the Ford Bridgend Engine Plant remains operational, but that is unclear. A new taskforce was set up last month that has a stated goal of supporting the workers at the facility.
The taskforce is headed by Richard Parry-Jones, a name that is familiar to Ford as a former CTO and it is set to have its first meeting today, July 1st. In addition to the taskforce leader, also participating are representatives from Ford of Britain, the Welsh government, the Wales Office, trade union representatives, and the Bridgend council. The taskforce intends to support the workers at the plant and the supply chain using consultation in the future.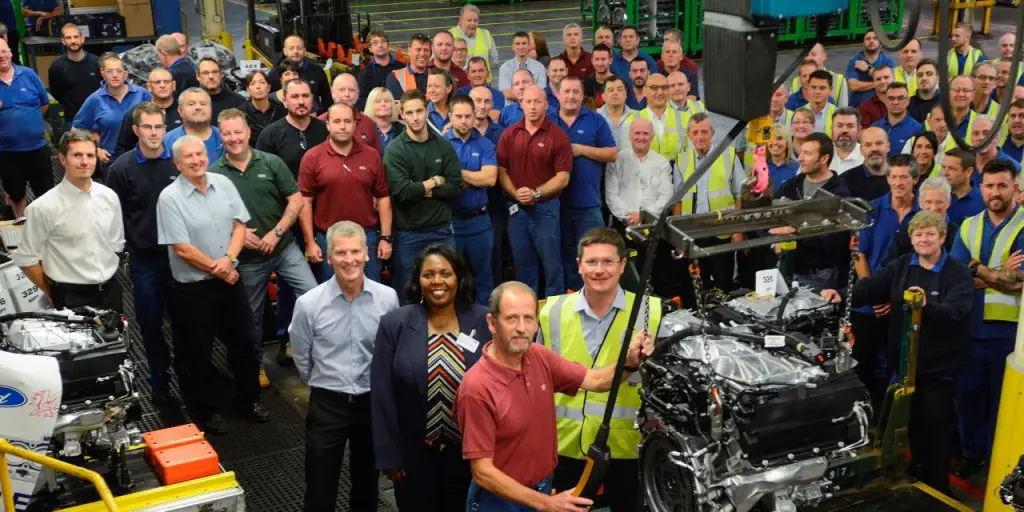 It also plans to look at the long-term future of the Ford Bridgend Engine Plant and to attempt to attract new investment. The final major item that the taskforce aims to do is to focus on the broader impact on the community. The taskforce is jointly sponsored by Economy Minister Ken Skates and the Secretary of State for Wales Alun Cairns.
Skates has said that taskforces of this sort are successful in helping match skill sets with opportunities that are available in Wales elsewhere. Skates also said that it is "vitally important" for the taskforce to also help other companies whose business relies on Ford to survive. It remains unclear what will happen to the Ford Bridgend Engine Plant once Ford closes it. There are unnamed Welsh firms said to be interested in the facility, and we have yet to hear anything from Ineos on if it will try and use the facility to build its 4×4.
Subscribe to Ford Authority for around-the-clock Bridgend Engine Plant news coverage.
Source: BBC