The next-gen Ford F-150 truck is a huge deal for the automaker. Not only is the F-150 the bread-winner for the Ford Motor Company, but it's also the best-selling vehicle in the United States. A mistake on the next-gen F-150 would be a terrible thing for Ford, as both Chevy and Ram are waiting for their shot at the top. And now, sources familiar with Ford future product plans have told Ford Authority that one noticeable change to the interior of the next-gen Ford F-150 will be a larger center screen.
Though we don't have any shots of the new center screen in the next-gen F-150 (2019 model year pictured here), we do know that the larger screen is expected to be in the same general location as the center screen on the current F-150, but it will be wider. Our sources tell us the new screen is somewhere in the 12-inch x 5-inch or 13-inch x 6-inch range. The larger screen will have a row of buttons above it that controls various functions of the truck. It doesn't sound like it will be the giant screen of the sort that sticks up above the dash, as we have seen on Tesla and Mazda vehicles and on some models of the 2020 Ford Explorer.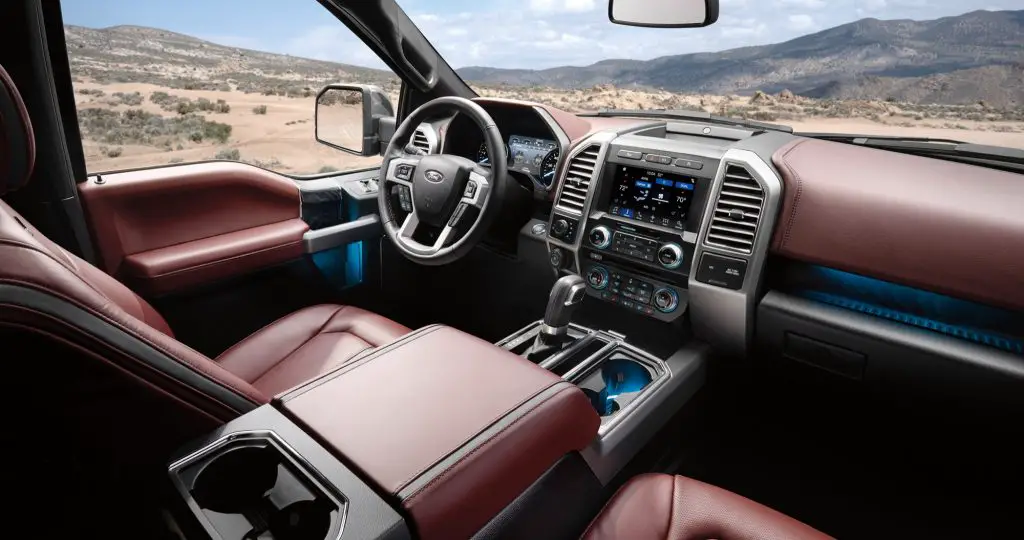 Not many other details are known about the next-gen Ford F-150 at this time, though we do know that it will launch for the 2021 model year. We do know that a hybrid version of the truck is expected, which will be built at River Rouge Plant. Rumors have also suggested that the 2021 F-150 will launch before the all-new Bronco, which was pushed to 2021 after the front end of the SUV didn't fare well with focus groups.
We've also reported that Ford is considering a Tremor package for the F-150 truck. We don't know if that would land on the current generation or if the automaker would wait until the launch of the next-generation Ford F-150. Anyone in the market for a new truck who doesn't want to wait for the next-gen F-150 should know that the 2019 model is currently being discounted by $3,500.
Subscribe to Ford Authority for more F-150 news and around-the-clock Ford news coverage.