We are smitten with the all-new Ford GT Mk II that Ford debuted at the Goodwood Festival of Speed on July 4th. The car is awesome by all accounts, but if we could change one thing, it would be the livery. We aren't alone. Many have wondered if the Ford GT Mk II livery can be removed to run with a more subtle (at least a subtle as a track beast like the Mk II can be) all-white color scheme.
The Mk II livery isn't exactly ugly, but it's not one of the iconic racing liveries you might want if you are spending $1.2 million on a dedicated track car to impress your friends and dominate your local track. Ford Authority reached out to Ford to see if the livery on the Ford GT Mk II was stickers or painted on. Ford has confirmed to us that the livery is in fact, painted on.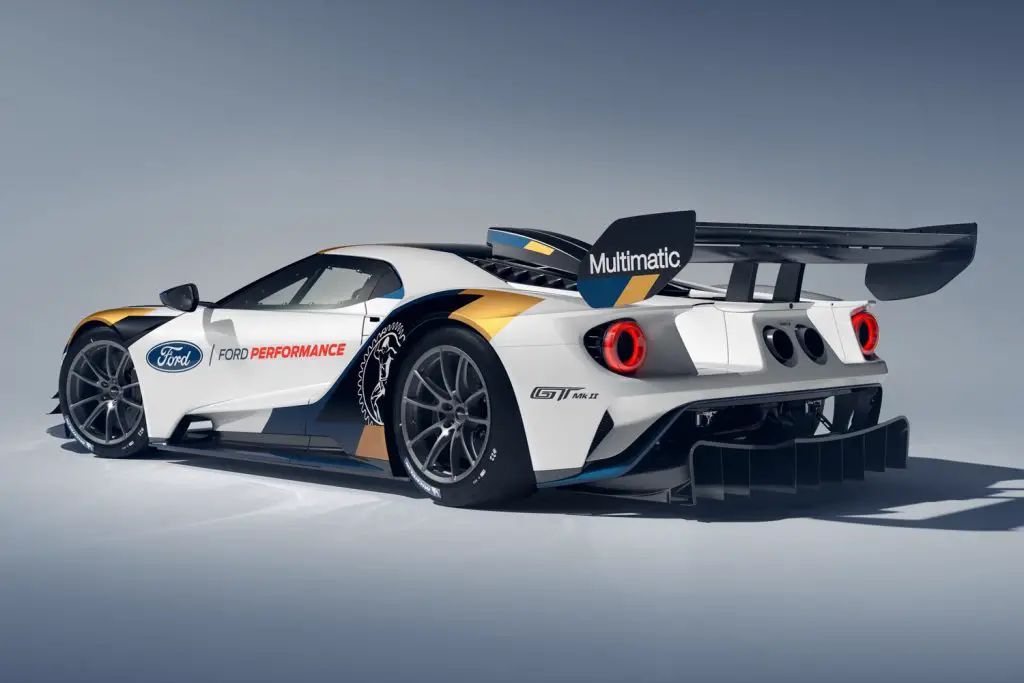 That is good news for the lucky 45 people who get the opportunity to own an MK II. You don't have to worry about peeling vinyl stripes. Having a painted on livery that looks a bit like a high-school kid's shirt from the '90s, for those who want something else, is not so good.
Someone determined to be rid of the factory livery could wrap the Mk II in something iconic like a Gulf Racing livery and protect the fancy factory painted on livery at the same time if that floats your boat. You can stream the Goodwood Festival of Speed all weekend and maybe see the Ford GT Mk II in action.
Update: Buyers aren't stuck with this livery after all!
Subscribe to Ford Authority for more Ford GT Mk II news and around-the-clock Ford news coverage.