We are going to file this one under things you can do, but shouldn't. At first glance, this car might look like a Dodge Charger 4-door muscle car. The problem is two-fold. First, it's not a four-door. The second problem is that the car is a convertible. A look at the side of the weird Dodge Charger might be enough to tip off Ford Mustang fans that the car is a pony.
The profile of the side and convertible top show it to be an S197 Mustang, which was the generation before the current S550 gen Mustang. As strange and ugly as this Mustang Charger convertible is, someone spent time and significant money on this conversion.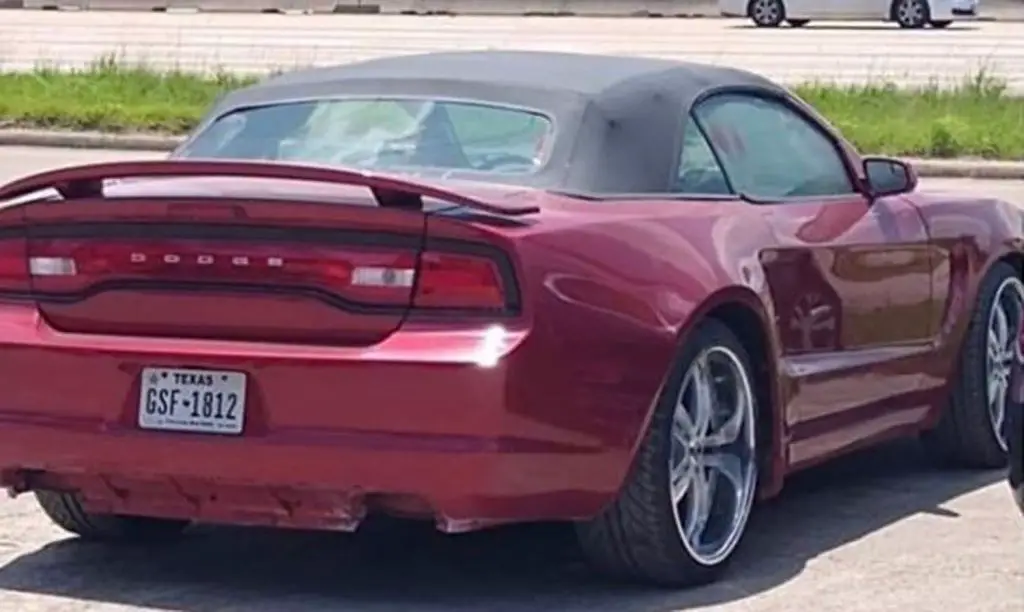 The Charger front clip and headlights look very nearly as if they were put there at the factory. The same can be said of the Charger rear end and spoiler. The bodywork has been done surprisingly well. The Mustang Charger sits on big wheels and thin tires.
Well done or not, the Mustang/charger won't make fans of the Mustang happy. Ford guys and gals get steamed when we run a Ford product that lacks Ford power. We can only imagine how upset this bizarre car will make some fans.
We wonder if Mopar fans will be as upset that the Mustang is wearing Mopar panels. Perhaps this is something that Mopar and Mustang fans can come to an agreement on hating together and bridge that gap between the two fan groups. We probably don't need to ask, but what say you? Is this car horrible or sort of cool? Check out the Charger Hellcat widebody compared against the 2020 Shelby GT500.
Subscribe to Ford Authority for more Mustang news and around-the-clock Ford news coverage.
Source: Autoevolution