We've talked about the Ford and Roush custom Old Crow Mustang that was built to celebrate D-Day and was designed to look like U.S. Army Air Force Col. Bud Anderson's P-51 Mustang from WWII. The one-off Ford Mustang has been auctioned off and sold for $400,000 at a charity auction last Thursday. All of the proceeds went to the youth and adult aviation programs run by the Experimental Aircraft Association.
The Old Crow Mustang was more than a fancy paint job, though the livery is undoubtedly the most eye-catching thing about the Old Crow Mustang. Under the hood, the car has a Roush supercharger that pushed the power output to 710 horsepower and 610 pound-feet of torque.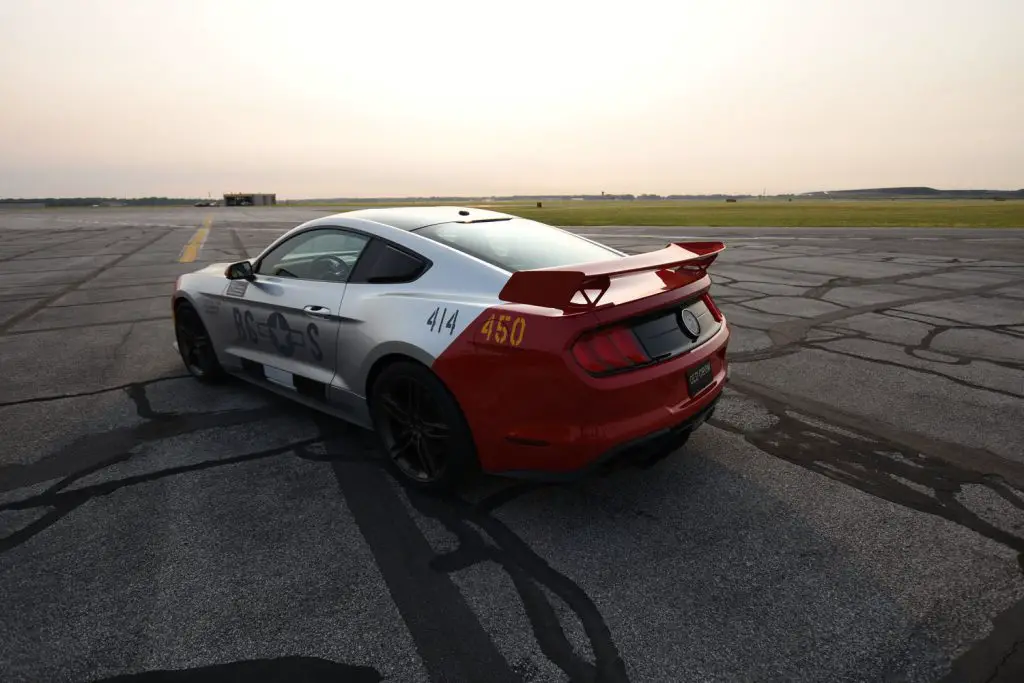 The Mustang was also fitted with a Roush Performance cold air intake and X pipe along with a custom active exhaust from Ford Performance. The car used Ford's Magneride suspension and has a custom set of 20-inch Roush wheels. It was also fitted with a 2020 Shelby GT500 rear spoiler and custom heat extractors on the hood.
Inside the car has a fully custom interior with seats wrapped in beige and silver leather. The dash and door panels were in green canvas. The shift knob and door handles were in red. The Old Crow Mustang marks the 12th custom car that Ford has donated to the EAA. The vehicle that brought in the most money was a 2008 Mustang called AV8R selling for $500,000.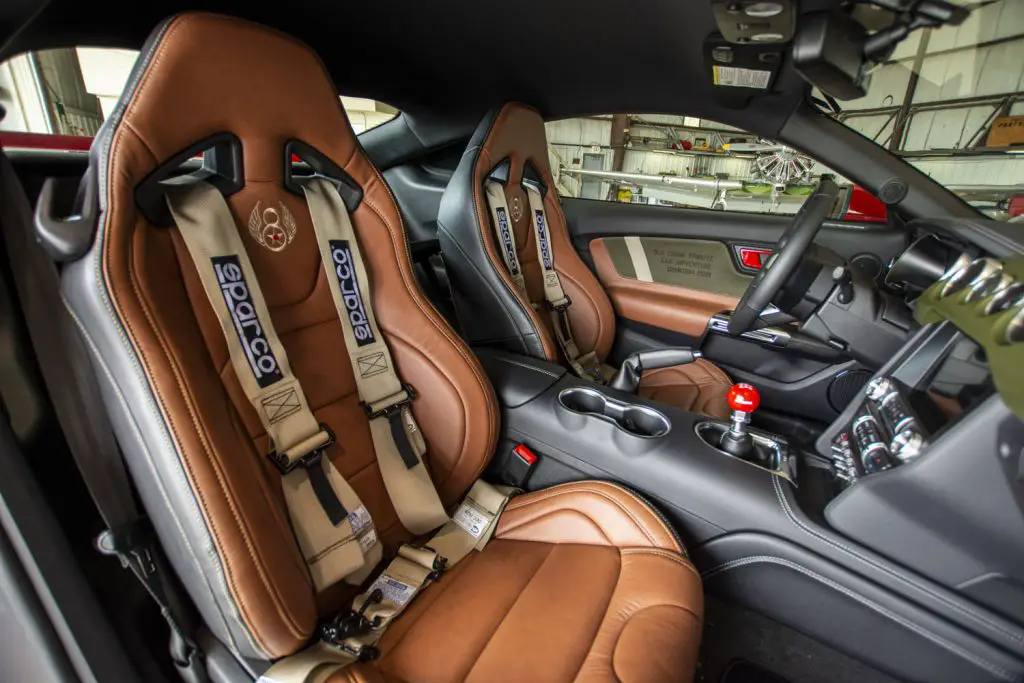 So far, the cars that Ford has donated, including Old Crow, have raised over $3.9 million for the EAA programs. Anderson was a renowned pilot during WWII and was credited with 16 victories during the war. Anderson had a long aviation career including time spent as a test pilot.
Subscribe to Ford Authority for more Mustang news and around-the-clock Ford news coverage.
Source: Fox News