This November, the major motion picture Ford v Ferrari hits movie theaters. While we have yet to actually watch the film, it looks as though this treatment will give one of the greatest automotive rivalries of all time the dramatic retelling it so desperately deserves. With an all-start cast and James Mangold as director, things are looking up. However, before opening night comes around, we thought we'd take a quick look back at what makes this story so compelling.
The heart of the Ford vs Ferrari battle is a deep personal rivalry between Enzo Ferrari and Henry Ford II, two men of enormous ambition and vision that went head-to-head through their respective racing programs.
The story starts in the '60s. Ford was the biggest automaker in the world at the time, and Enzo Ferrari was interested in making his car company a powerhouse within the U.S. As such, a deal was struck wherein Ford would buy Ferrari, while Ferrari would apply its racing know-how to help Ford compete in motorsport in the U.S.
However, details with regard to the operation of Ferrari's racing efforts caused major tension between the two automotive titans. Ford didn't want any extra competition at events like the Indy 500, while Ferrari wanted to retain control over its Formula 1 program.
As a result, Ferrari canceled the deal at the last minute, and Henry Ford II felt insulted that Ferrari would walk on a deal that, to him, seemed like a lock. In response, Henry Ford II decided to beat Ferrari on its home turf – the race tracks of Europe. The Ford vs Ferrari war would soon begin in earnest.
Between 1960 and 1964, Ferrari managed to grab top honors at the 24 Hours of Le Mans five years running. As such, Ford sought to knock Ferrari off its pedestal with a brand-new racing vehicle specifically designed to compete at Le Mans.
Ford placed its hopes on the shoulders of Carroll Shelby, who in turn went to his close friend Ken Miles to assist in development. While integral to the Ford vs Ferrari story, it's also worth pointing out that these two talents are legends in their own right.
Through enormous effort, investment, and sacrifice, the original Ford GT40 was born, and the rest, as they say, is history.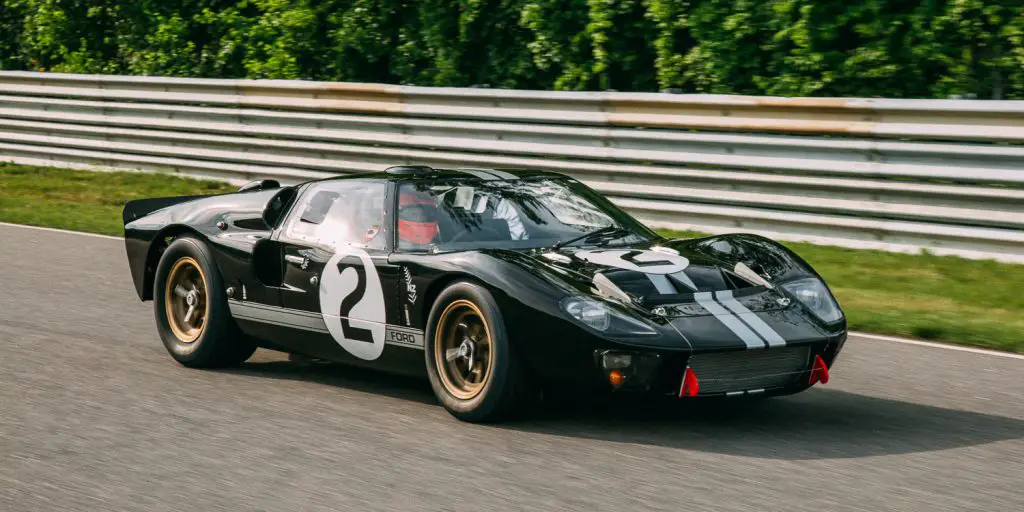 Subscribe to Ford Authority for around-the-clock Ford news coverage.