Sleepers are an interesting breed of a performance car. They look like boring rides that most wouldn't give a second glance to. Perhaps the ultimate sleeper is the Ford Transit van seen here. The body of the old van looks as if it has been rattle-can painted at some point, and it looks like something that should be sitting broken down somewhere. Looks can be deceiving as the old Ford Transit is a serious drag strip weapon that can put a hurting on many drivers who look down on it.
We don't have a lot of specifics on the van itself. It is apparently a version that sold sometime after the second generation of the Ford Transit. What we do know is that the Ford Transit lacks a Ford heart. Instead of the V6 that may have one day sat in the engine bay, this Transit has a Lexus V8 under its hood complete with a turbocharger cramming air down the V8's gulet.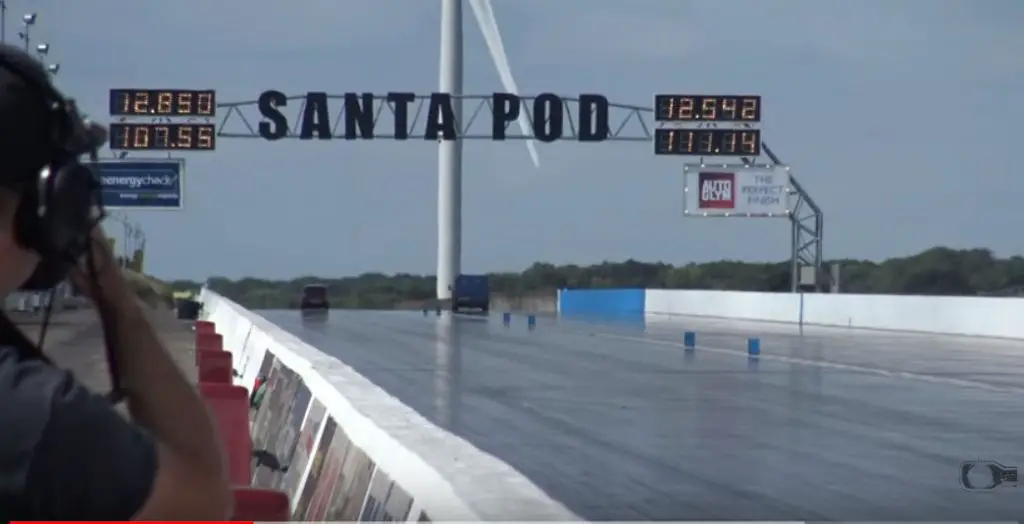 The van also has a bunch of mods made just for quarter-mile runs. We can see that it has some drag racing tires on the rear and that it has been converted to rear-wheel drive. The Ford Transit sounds good as it does its burnout to get the tires heated up for the run. It launches, and we never get a look at the car that was lined up beside the van.
The drag racing Ford Transit van turned up at the Santa Pod Raceway in Bedfordshire driven by owner Mick Rodgers. He took the van down the 1320 several times during a Ford event at the track and turned an impressive 12.5-second run at 111 mph. Ford recently axed a diesel-powered Transit Connect for the States.
Subscribe to Ford Authority for more Ford Transit news and around-the-clock Ford news coverage.
Source: Yahoo! News