Head down to any drag strip and odds are you will find a few Mustangs out there putting it down. What you won't find are other late-model Mustangs that make 1,433 rear-wheel horsepower and are putting all that power to the ground via the 10R80 automatic transmission that comes from the factory inside some 2019 Mustang GT cars. Even those who like to row their own on the street often look to an automatic for a strip car because, to paraphrase Ricky Bobby, we all just wanna go fast.
The 2019 Mustang GT is not stock in the powertrain department, as you might expect. The 2019 Ford Mustang GT has a built third-gen Coyote engine under the hood that is force-fed air through a pair of Hellion turbos from the Hellion Power Systems Street Sleeper Hidden twin-turbo system. Looking under the hood of the car, it looks all stock. We'd bet you can hear the turbos whining though.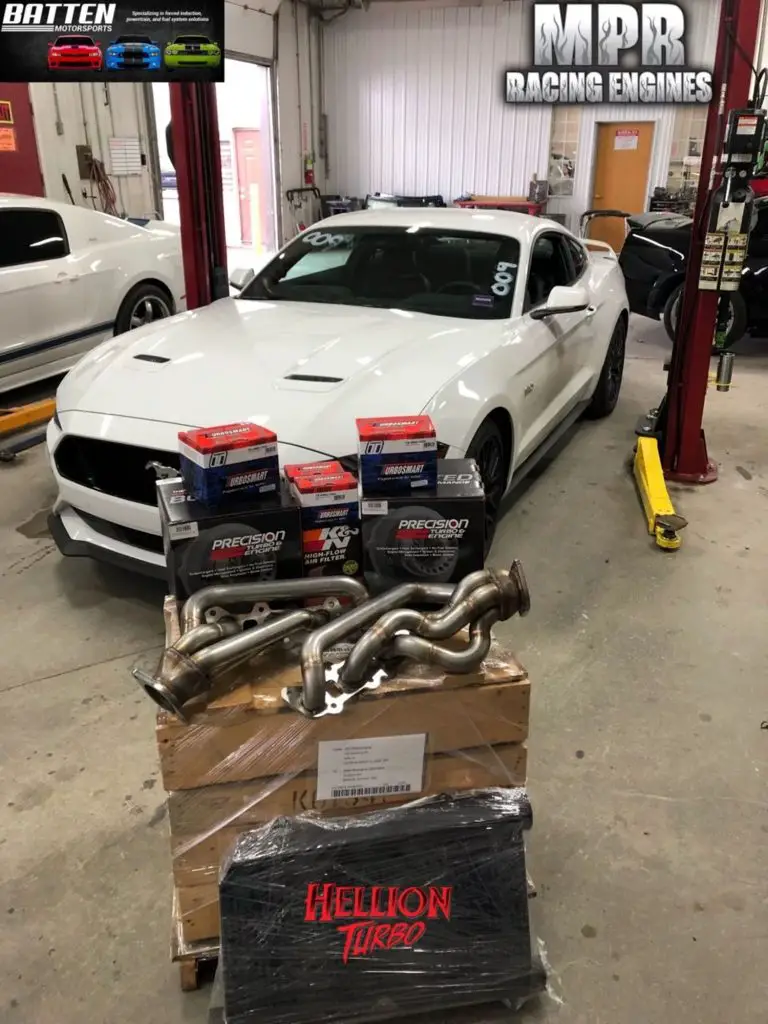 The 5.0-liter Coyote V8 engine makes 1,433 horsepower and 1,154 pound-feet of torque at 28 psi of boost. That is a record for power put through a 10R80 ten-speed automatic transmission; the previous record was 1,337 horsepower. To survive that much power, the 10R80 transmission was heavily fortified by Midnight Performance. The modifications to the transmission include machining in additional clutches and other upgraded components.
As of writing, the modified 2019 Mustang GT had yet to hit the drag strip, but Batten Motorsports expects low 8-second passes. See the car on video here. That is one seriously fast Mustang. However, if it hits the low second range, it still won't be as fast as the Snot Rocket that runs 7s.
Subscribe to Ford Authority for more Mustang news and around-the-clock Ford news coverage.
Source: Dragzine