Someone call Samuel L. Jackson. Two men were driving along in a Ford F-150 truck when a snake slithered out of its hiding spot onto the passenger side window. To make things even more creepy, the passenger side window was open a bit when the snake first appeared.
Had the snake been a bit sneaker, it could have slithered inside the Ford F-150 before the passenger even knew it was there. That raises the question of what exactly do you do if a snake appears inside your truck while it's rolling down the road?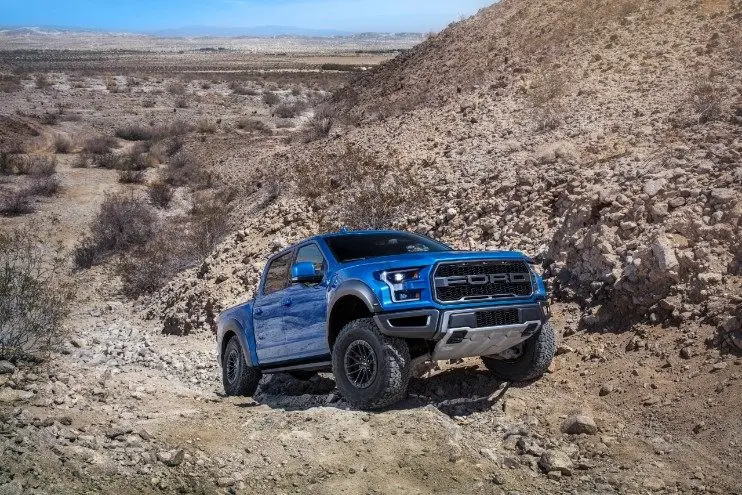 It's not like you can jump out. We assume the only thing you could do would be to stop the snake to death on the floor. If it happened to be a venous snake, like a Rattlesnake, that frequents parts of the country, things could be even worse.
The snake seems rather unphased by the entire ordeal. It's just hanging out on the side mirror and sticking out over the windshield. Eventually, the driver turns on the wipers to try and shoo the snake off the Ford F-150. The snake didn't want to, and you can't blame him with the truck rolling down the road at speed.
Eventually, the snake leans out at the wrong time and gets grabbed up by the wipers and tossed from the moving truck. We have no idea what sort of snake this is most likely its some kind of non-venomous variety. At least the snake slithering on the F-150 remained outside, we've heard of cases where snakes came out of vents in the cars. Perhaps the worst snake related incident we've ever heard of was when a boa constrictor came out of a toilet a man was using and grabbed his dangly bits. In less creepy Ford F-150 news, a camouflaged test mule for the next-gen truck was seen recently. We're off to carefully check our office for snakes.
Subscribe to Ford Authority for more F-150 news and around-the-clock Ford news coverage.
Source: The Drive