When the Blue Oval introduced the 1970 Ford Mustang, it also introduced a pretty significant styling overhaul that gave the vehicle to a more streamlined appearance compared to the quad-headlamps seen on the front end of its immediate predecessor. Instead, the 1970 brought out a pair of rounded headlamps mounted at the outer edges of the upper grille, with a pair of horizontal vents bookending the restyled upper fascia. What's more, the large rear intakes found just above the rear wheels were ditched in favor of a smoother fender line.
The end result was a body style that was simpler, and arguably, sleeker as well. And although we mostly see the fastback roofline associated with the 1970 model year, this particular example is a hardtop coupe. Rather than the traditional long roofline, which falls gracefully into a squared trunk, the coupe cuts right down into the fender, adding length to the trunk line in the process.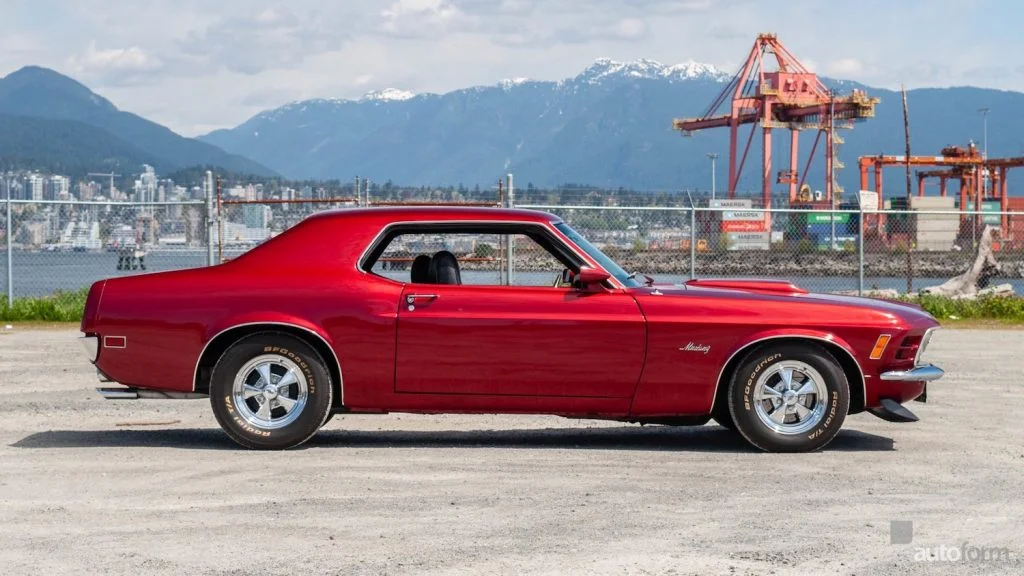 The coupe roofline on this 1970 Ford Mustang definitely lends the muscle car a more balanced profile, which is complemented by a gorgeous shade of red adorning the body. We also notice the prominent hood scoop, chrome bumpers and black lower spoiler, not to mention the classic five spoke wheels.
Personally, we feel as though the coupe roofline gives the Mustang a cleaner look, enhancing the natural forward-leaning rake without overdoing it.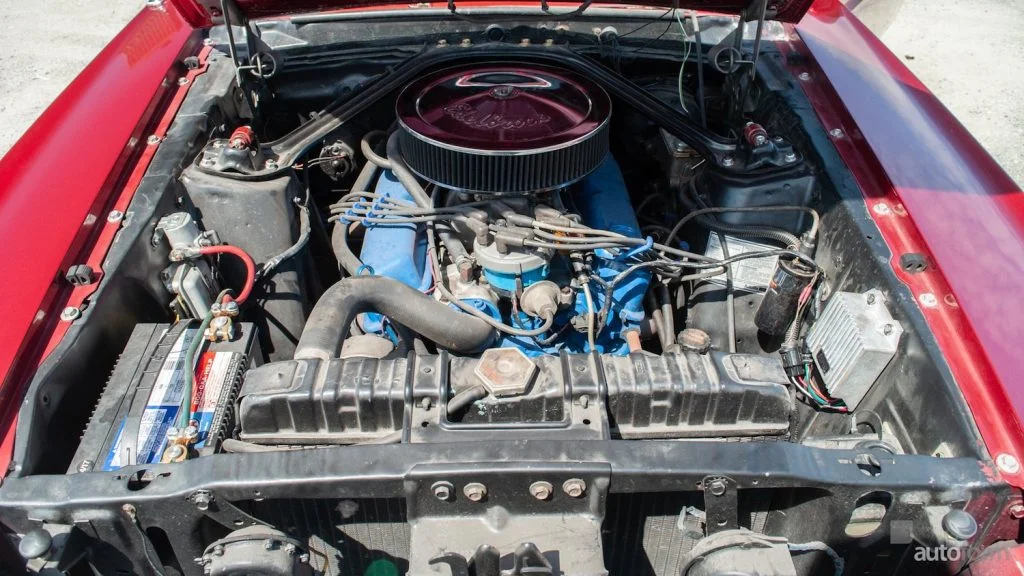 Final details for this particular example include a 302 V8 under the hood, which mates to a three-speed automatic transmission to churn the rear rubber into vapor. And with just 23,000 miles on the odometer, the 'Stang is looking like a mighty fine collector piece.
This 1970 Ford Mustang is located in Vancouver, Canada, and is available through Autoform Performance. As of this writing on July 3rd, 2019, the car is available for sale for $34,400 right here.
Subscribe to Ford Authority for more Ford Mustang news and around-the-clock Ford news coverage.