Tesla wraps some cool tech into its line of EVs like the Tesla Model 3. The tech includes things like long driving range, fast charging, the ability to handle driving for you in certain traffic situations, and a slick dashcam feature built-in for properly equipped models. The Tesla dash camera feature in the Model 3 captured an allegedly drunk driver crashing into the owner and his wife recently.
As the story goes, the Model 3 owner and his wife were driving in Clearwater, Florida in the early morning hours last week. Everything seems fine as the Tesla leaves the highway and enters onto a side street. Shortly after you can see the Ford F-350 (not the truck in the top image here) gaining on the Tesla at a high rate of speed.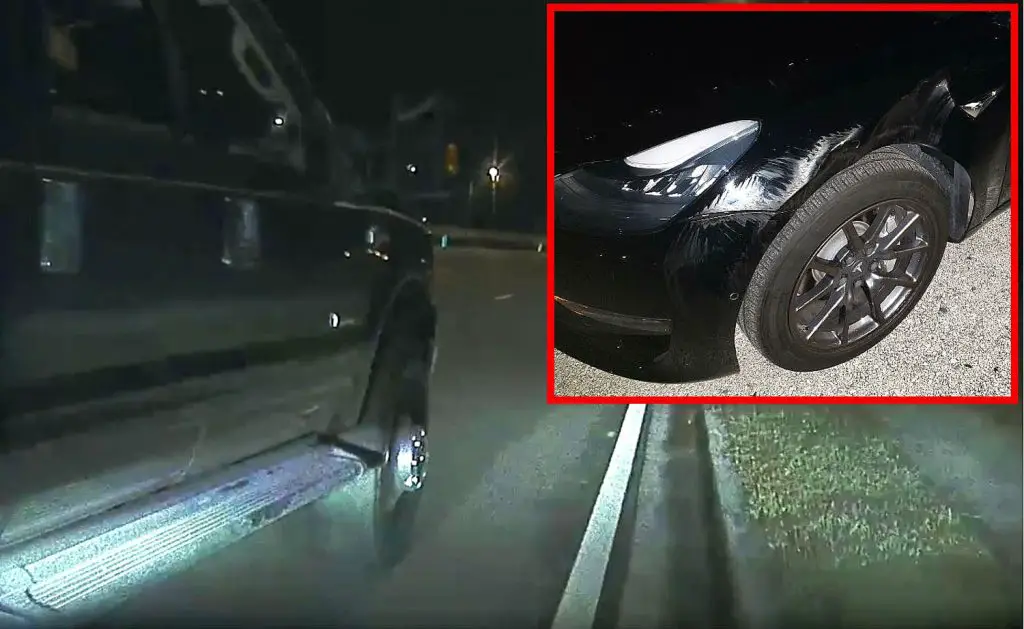 As the Ford F-350 passes the Tesla, the driver of the truck suddenly cuts in front of the Tesla smashing into the front fender of the car. The force of the impact causes the Tesla to spin out. The driver and passenger had no injuries in the accident, and the Ford F-350 driver sped off.
Thanks to the dashcam footage from the Tesla, the Ford F-350 was identified, the driver found, and the insurance company is paying for repairs to the Tesla. The video footage the car captured was able to identify the driver. There is no word on if the Ford F-350 driver will be charged for drunk or reckless driving. Some are speculating that the F-350 driver might have been trying to roll coal on the Tesla as there was plenty of black smoke coming out of the Ford as it gained on the EV. Check out the Nighthawk SUV built on the F-350.
Subscribe to Ford Authority for more F-350 news and around-the-clock Ford news coverage.
Source: Teslarati