In the late '60s and early '70s, there were some very cool cars built in Detroit that were made only to get the models onto a NASCAR track to dominate the racing circuit. These iconic aero cars include the Dodge Daytona and the Plymouth Superbird. Ford had plans to get in on the aero car action with a slick ride known as the Ford King Cobra.
The Ford King Cobra was explicitly designed to take down the Daytona and the Superbird, but alas Ford's creation never made it to the race track. The team of designers behind the car was led by Larry Shinoda and included Jacques Passino, Ed Hall, Bill Shannon, and Dick Petit. The goal of the team was to build a ride that could hit 200 mph.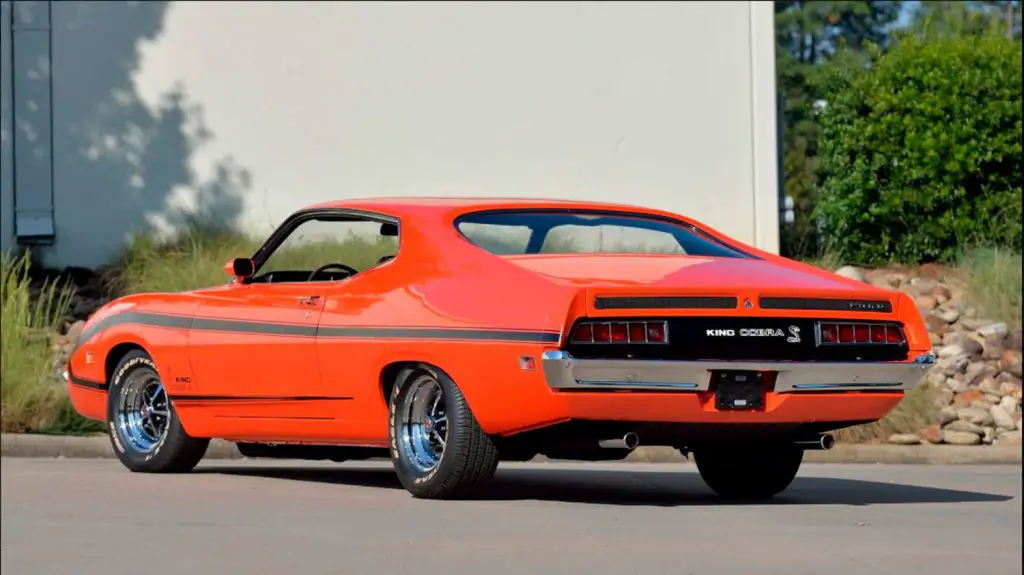 The base for the Ford King Cobra was the new 1970 Torino, and the designers put a new aero kit on it including a front end that was one piece, unlike the competition. The design had a larger grille underneath placed closer to the ground to avoid issues with overheating that the Superbird and Daytona suffered from.
The King Cobra went to testing with three prototypes using different engines including a Boss 429, 429 Super Cobra Jet, and a 429 Cobra Jet. The resulting cars easily hit the 200 mph mark that was the goal, but they all had the same problem. Ford's designers opted to build the car with no rear spoiler, and at speed, the front end made too much downforce resulting in rear-end lift in high-speed turns. That resulted in the car being unstable and described as dangerous to drive.
NASCAR rule changes raised the homologation requirements from 500 units to 3,000. Higher production numbers, coupled with the drivability issues, led to the project being scrapped. The example seen in the images here is one of those prototypes and was sold at Mecum Auctions for $192,500 this year. We saw this car turn up on eBay in 2017 asking nearly $460,000.
Subscribe to Ford Authority for more Torino news and around-the-clock Ford news coverage.
Source: Automobile Magazine