Odds are you've never seen the Ford Taurus SHO Intercoast GTP. It's an interesting car that was built in 1992 by a car builder out of California called Mel Francis. It's a two-seater tandem supercar concept that was built and then abandoned. Francis said that the car was built in 1992 and 1993.
He said it was configured as a trans-continental freeway cruiser that would offer better fuel economy than other supercars of its time thanks to the narrow greenhouse. The car had a full-size trunk that could hold the stuff you need for long road trips.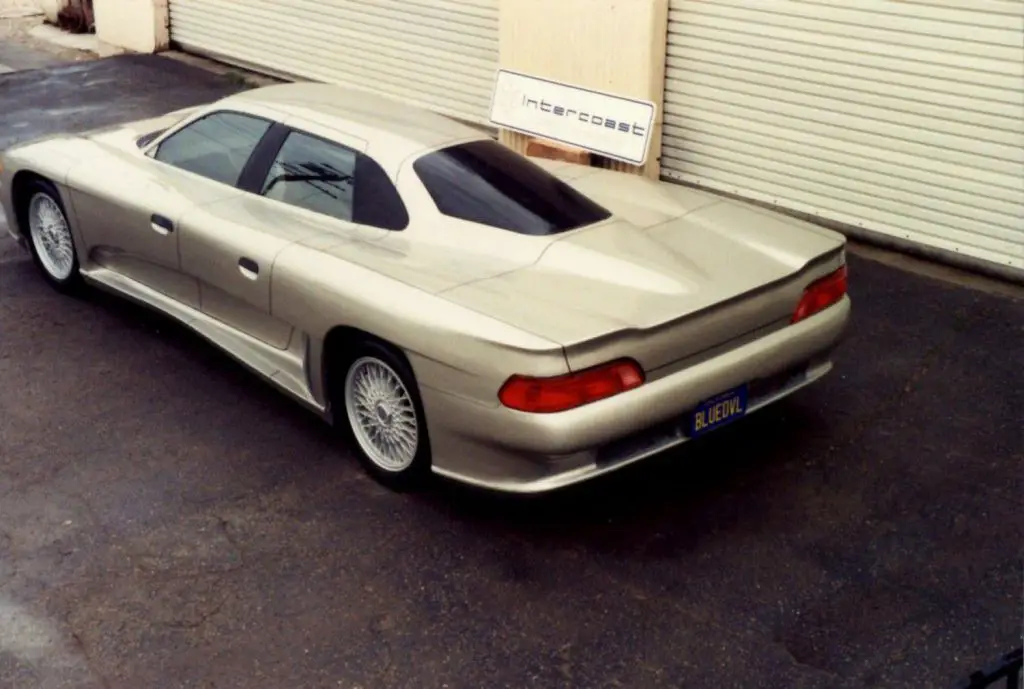 Francis says that the entire design was based on the 1992 Ford Taurus SHO mechanicals, and you can certainly see that in the front end of the car. The chassis of the Ford Taurus SHO Intercoast GTP was a steel tube spaceframe chassis. The driver sat in the dead center of the vehicle, similar to the infamous McLaren F1. The rear seat could reportedly hold one or two people.
The Ford Taurus SHO Intercoast GTP is a slick-looking car, but sadly it's no more. Mel Francis closed his shop in 1997, and the car was disassembled. The parts on it were reportedly used for other projects. The Taurus SHO was quite the performer in its day, but it's hard to think of the underpinnings of that car as the basis for a supercar that's super in any sense of the word. The McLaren F1 had the passengers to each side of the driver so they could still see out the front of the car. Having to stare at the back of the driver's head during a road trip would make for a very long trip. Check out this 1993 Ford Taurus SHO.
Subscribe to Ford Authority for more Ford Taurus news and around-the-clock Ford news coverage.
Source: Road & Track