Ford made its full-size Galaxie 500 for several years between 1959 and 1974. The 1965 Galaxie 500, like the car seen here, came in multiple body styles. The XL designation was for the sportier 2-door version and stood for Xtra-Lively. This particular 1965 Galaxie 500 XL is up for sale.
The car has 44,351 miles on the odometer and looking at how clean everything about the car is, that could to be original mileage. The vehicle has been worked on to get it to the condition it is in the images, but it's unclear if that work included a full restoration or if this car is a survivor. It's coated in Springtime Yellow with a black vinyl interior.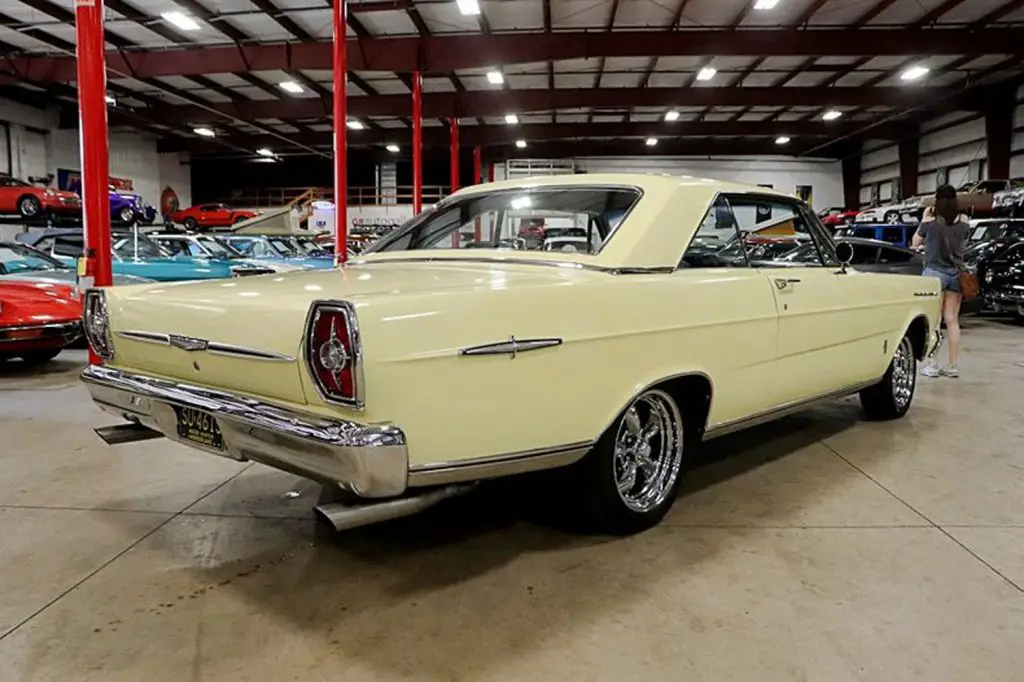 Those are the factory colors that the car was built in back in 1965. The car is clean inside and out with no serious imperfections noted. One thing that isn't stock about the car are the chrome 17-inch wheels that it wears shod in BFGoodrich tires. The 1965 Galaxie 500 XL needs only a set of factory wheels with whitewalls to look just as it did in the mid-'60s.
Power for the Galaxy 500 XL comes from a 390 cubic inch V8 engine mated with a 4-speed manual transmission. The engine bay looks clean enough to eat off of, and the trunk is clean as well. Ford equipped this 1965 Galaxie 500 XL with power steering and power brakes. One surprising thing about this car considering the cleanliness and milage is the asking price. GR Auto Gallery is asking $21,900 for the car. We talked about a 1962 Galaxie 500 that was done up as a tribute to the classic "Andy Griffith Show" to look like a Mayberry Police car.
Subscribe to Ford Authority for more Ford classic news and around-the-clock Ford news coverage.
Source: Yahoo! News