Typically when someone builds up a classic Ford like this 1966 Ford Mustang, they are looking to put a big, throbbing V8 under the hood. Not Zlatko Nastoski, he put what the Aussies call a Barra inline six-cylinder engine under the hood of his 1966 Ford Mustang along with copious amounts of boost. For those outside of Australia who have no idea what a Barra six-cylinder engine is, it's an inline six that was offered by Ford of Australia between 2002 and 2016 and first seen in the BA Falcon. The Barra name comes from the Barramundi code name that was used during the engine's development.
The Barra inline-six rolled out of the factory with 209 horsepower. Nastoski says that he was against putting the Barra in his 1966 Ford Mustang because his opinion is you can't have a muscle car with a six-cylinder engine. When he purchased the car, it was in Ivy Green, and it was repainted in a bright orange color called FG Falcon Sunburst Orange.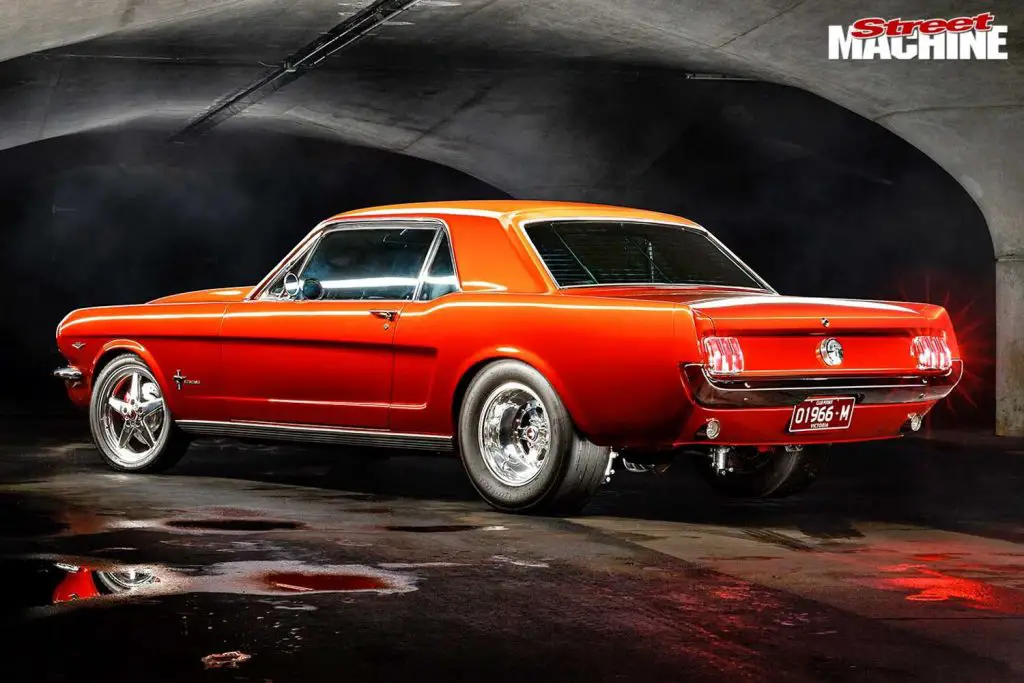 The Barra six-cylinder engine is a 4.0-liter engine that came out of a totaled FG XR6 turbo that had low miles. Under the valve cover live ARP head studs, Crow race valve springs, and TBRE billet cams. Nastoski says that he brought the biggest cams he could so that car sounds very aggressive. The engine has lots of custom parts to make it fit into the Mustang. The power-adder for the 1966 Ford Mustang is a Garrett GTX3584RS. Power goes through a KEAS-built Powerglide and a 4000 rpm TCE converter.
The engine makes 1200 Nm (about 885 pound-feet) of torque, and the builder says that the car can burn the tires down even when cruising at highway speeds. The Barra makes about 1000 kW of power at the wheels, which is about 1341 horsepower. We have no official times for the car, but it's said to be capable of sub-10 seconds passes down the 1320. The Aussies like to build some sick classic Mustangs.
Subscribe to Ford Authority for more Mustang news and around-the-clock Ford news coverage.
Source: Whichcar