We get it, classic cars like the 1972 Ford Bronco are awesome, and we would love to own one. The catch is that Ford Broncos are expensive. A man on Reddit owned a 1972 Ford Bronco (not pictured) when he was in high school and has fond memories of his father and him wrenching on the Bronco together. As the story goes, the guy sold the 1972 Ford Bronco when he was 19.
Two months later, his father had a heart attack and died. The man was understandably upset that he lost his father, and the Bronco the two had created fond memories with was gone as well. Fast forward to now, and the man says he was driving in the warehouse district in his hometown and spotted a 1972 Ford Bronco that looked a lot like the one he sold that he had missed since his father died.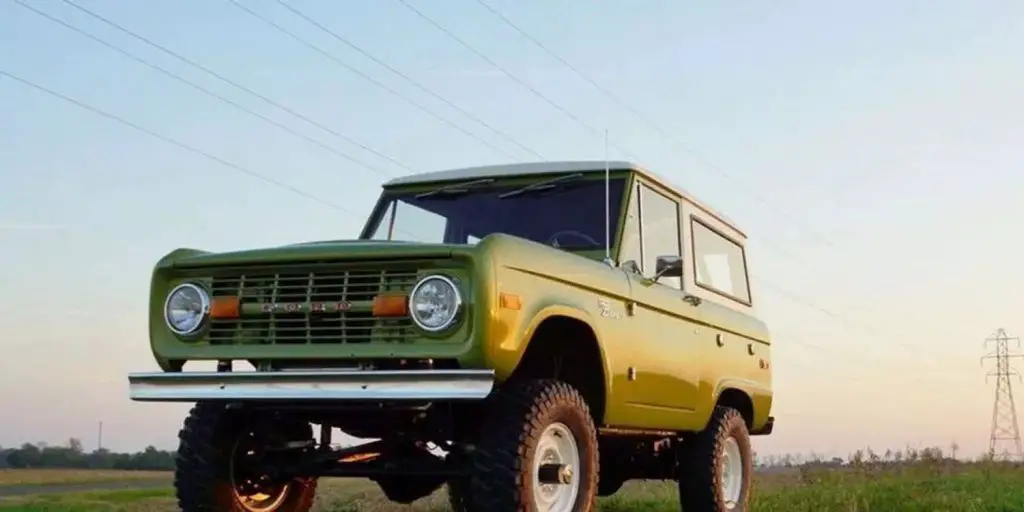 He pulls up to look at the car, and as fate would have it, the 1972 Ford Bronco is the same one he owned and sold as a teen. He was able to confirm it was the Bronco he had owned because, for some reason, he and his father had glued a penny under the dash. The man quickly made a deal to buy the 1972 Ford Bronco and handed over $23,000.
The catch? About half of the money, $12,000, that the man spent on the 1972 Ford Bronco came directly out of his 6-month-old daughter's college fund, $4,000 was a gift from his mom, and the rest came from a maxed-out credit card. The $12,000 had been given by his wife's parents specifically to start the college fund. When his wife found out she was understandably angry and wanted him to sell the Bronco.
His mom ended up buying the Bronco from him and replenished the college fund. The second rub is that he had already lied and told his wife that he found a buyer for the Bronco, not that his mom had bought it. It sounds like some bad decisions were made, based on a desire to get something of his father back. Is there any support for this guy, or was this an all-around bad decision? Check out this 1975 Ford Bronco.
Subscribe to Ford Authority for more Ford Bronco news and around-the-clock Ford news coverage.
Source: Driving