There are a number of superchargers on the market today for the S550 Mustang. One of the more interesting ones is the ProCharger, and the coolest part about it is the sound and the ease of install. A Mustang fan called Haro Derkrikorian has a very cool 2019 S550 Mustang that is coated in Velocity blue. The car has lots of custom touches, including some trim bits painted in silver and a few gold accents here and there.
One of the most notable mods on the car is the dual high exit exhaust that comes out of the back of the S550 Mustang near the license plate. The factory rear spoiler is replaced with something that looks meant for the race track, and a larger front lip spoiler has been added to offset the rear spoiler. The factory blue paint has had some work done; it was color sanded and buffed to make it shine.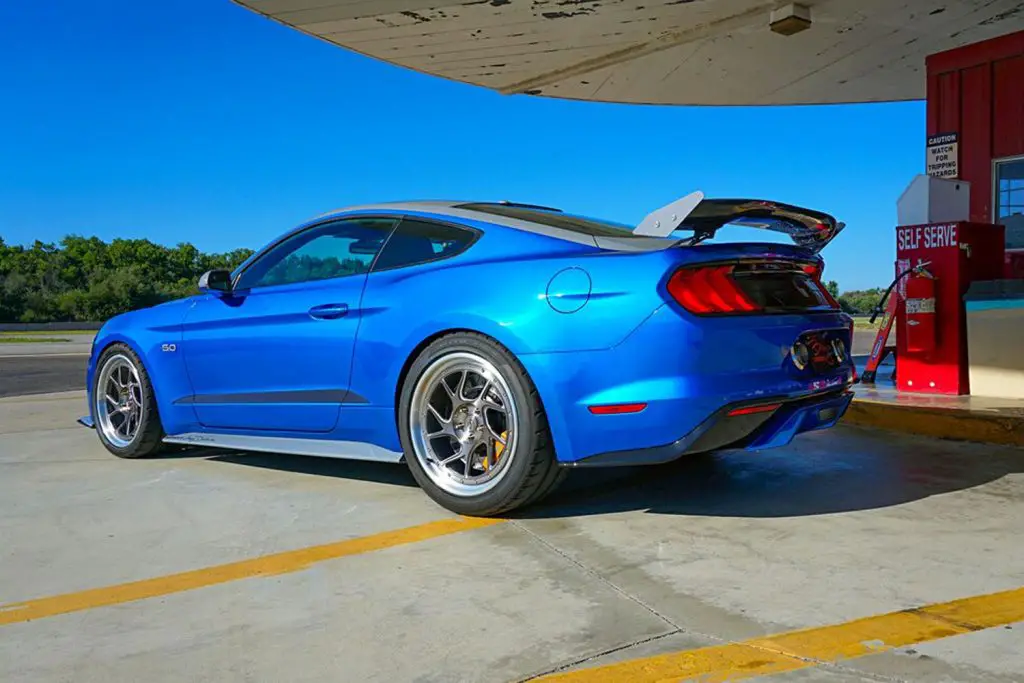 Several of the style bits that you see on this car can be purchased from Derkrikorian's Bojix Design. The front splitter on the car was custom built for his company by APR as was the rear carbon fiber wing. The hood, front bumper, hood vents, and rocker panels are by Air Design with customization by Bojix Design. The ProCharger supercharger is where the performance enhancement comes in.
The blower is a ProCharger Stage 2 P-1X matched up with a Ford Performance Parts X-pipe, factory cats and a custom Borla exhaust. The result is 780 horsepower and an unspecified amount of torque. The ProCharger is producing 8.5 psi of boost. Rounding out the mods are Savini Forged Aluminum SV67 wheels and a selection of Ford Performance parts suspension bits. Upgraded Brembo brakes help the car stop, and a fancy stereo inside the car keeps the people inside entertained. If you like the S550 Mustang, but wonder why there is no glass roof option, read this.
Subscribe to Ford Authority for more Mustang news and around-the-clock Ford news coverage.
Source: Mustangs and Fords