A famed Ford Motor Company engineer was quite the independent racer in the '60s, his name is Ed Hinchcliff, and he raced in the SCCA Trans-Am series as an independent from 1966 through 2003. Hinchcliff was part of the Ford Special Vehicle Operations team. The man is mostly known for racing a Grabber Blue 1970 Boss 302 Trans-Am Mustang, but that wasn't his first Trans-Am racing car. The car in these photos was one raced in period by Hinchcliff before his famous Boss 302.
The car is a 1968 Ford Mustang Trans-Am coupe that was raced in its era by Hinchcliff as number 76. The classic Mustang racer was purchased by J. Bittle of JBA Speed Shop and is currently run in the vintage series. Hinchcliff had a long career, one of the longest SCCA Pro driver careers in the history of the class being active through 2003. Bittle purchased the 1968 Ford Mustang in 1998.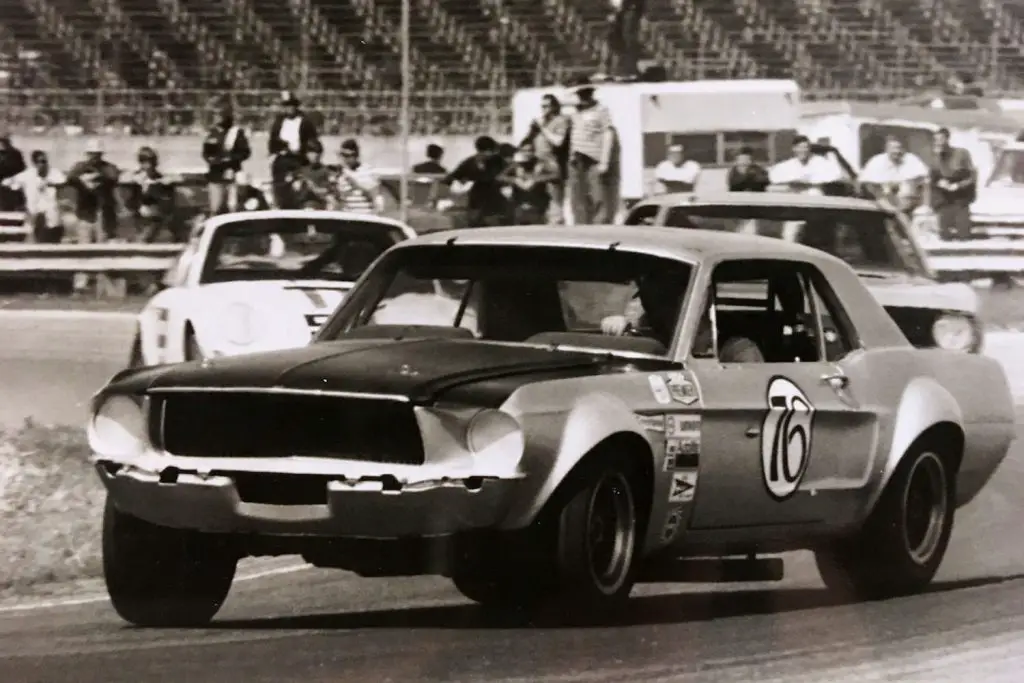 The heart of the 1968 Ford Mustang racer is a 1968 G-code Ford 302W fitted with 12.33:1 compression domed, forged-aluminum pistons, Crower H-beam connecting rods, a Crower forged-steel crank, and the engine exhales through a set of 1968 Shelby Trans-Am headers. Estimated power for the engine was 420 horsepower at 8,500 rpm and 320 pound-foot of torque at 3,200 rpm.
The restoration of the racing car was a four-year process. Interestingly this car was also used in the 1969 movie "Ford Flat Out" and has the holes in the roof where the movie cameras were mounted to the top of the front hoop of the roll cage. The car weighs in at about 2,820 pounds making it quite light compared to modern Mustangs. The car is regularly raced in SCCA vintage events. It's cool to see a classic Mustang being raced for so many years. One of the strangest 1968 Mustangs we have talked about has a Ferrari engine under the hood.
Subscribe to Ford Authority for more Mustang news and around-the-clock Ford news coverage.
Source: Motortrend