Last week, we talked about a strange vehicle that was seen entering the Ford proving grounds in Michigan with a Ford Everest SUV in tow. Speculation ran rampant with many reporting that it was a sneakily camouflaged Ford Courier truck in testing, we thought a Ford Bronco was more likely. We doubted the Courier claims from the get-go as the Courier is tipped to be unibody and the Colorado truck in the images had a frame underneath. A Ford Authority source familiar with what Ford is working has said that the bizarre Colorado body wearing truck we saw last week isn't a Ford product at all, not even a Bronco.
The source tells us that the truck is a development mule for a third-party Asian auto manufacturer. The source didn't give any information on which Asian automaker the vehicle was for or why it was using a modified Colorado body. Some speculation suggests that the Colorado was a test mule for SsangYong Motors, an automaker selling vehicles in Europe, but that is unclear.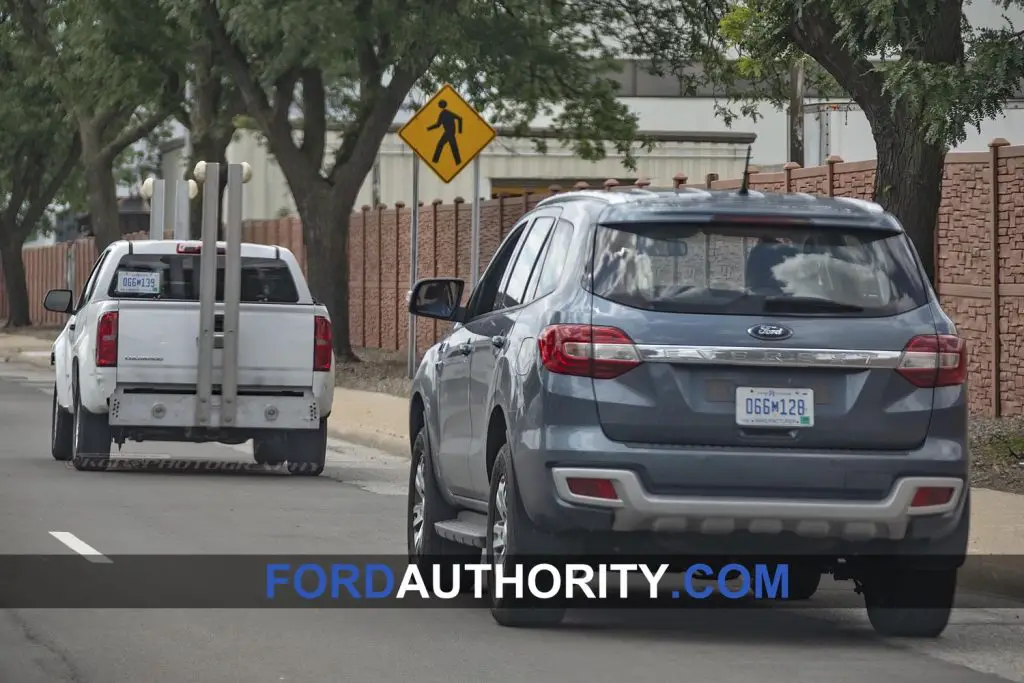 Looking back at the images we posted last week one thing is clear on second look; the Colorado clad truck in the photos has five lugnuts on the wheels. Both the Ranger and Bronco test mules that have been spied in testing always have six lugnuts. The source says that this third-party automaker is simply renting the Ford proving grounds for what was said to be aggressive rollover testing.
The source had no real detail on why the Ford Everest SUV was tagging along as a support vehicle; perhaps it's being benchmarked by the Asian automaker. We've got no real insight into that, but it is odd that a non-U.S. market SUV is in the U.S. for testing. The assumption is that the reason the license plates are so close in sequence is that both plates were issued to the same automaker.
Subscribe to Ford Authority for around-the-clock Ford news coverage.