When classic car fans think of half car and half pickup rides, the name El Camino probably comes to mind first. Ford has had its part car and part truck ride for decades, and it is called the Ranchero. The 1959 Ford Ranchero here is in perfect condition and is so clean you could eat off it. The company that is selling it did a complete restoration and bought the car from the original owners.
The 1959 Ford Ranchero has only 31,005 miles on the odometer and features an automatic transmission and beautiful paint and interior. The 1959 Ford Ranchero and the Cushman scooter seen in the bed are a matched pair. Power for the 1959 Ranchero comes from a 352 cubic-inch V8 with a 4-barrel carb.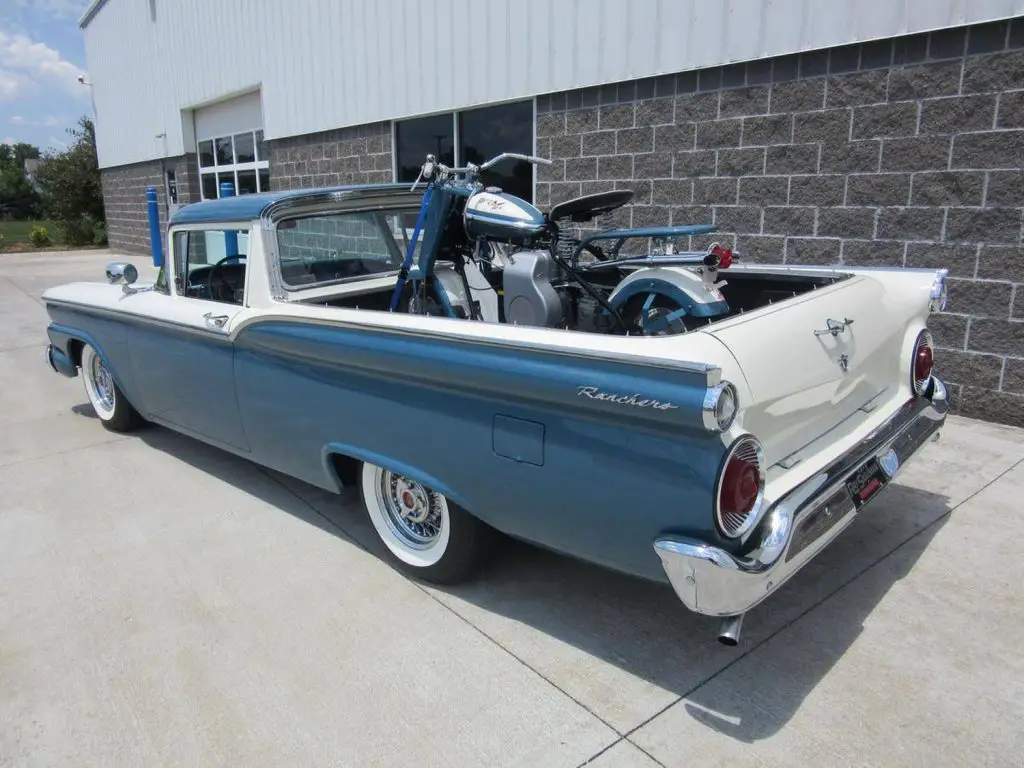 The Ranchero rolls on chrome wire wheels and the car is said to run and drive as good as it looks. This vehicle was a nut and bolt restoration and may be the cleanest 1959 you'll ever see. Rancheros of this vintage looks fantastic in two-tone paint with lots of chrome and the big wrap-around windshield.
We are surprised to see the Cushman scooter in the Ranchero's bed as it looks like its hauling days are over. The early Ranchero pickup looks much better than the later models, like this all red 1972 Ranchero. Years back we did see a 1957 Ford Ranchero go for a tidy $100,000 at auction. The seller of the 1959 Ford Ranchero seen here is asking $69,000 for it and the Cushman scooter. Fans of the Ranchero sound off. Would you like to see Ford bring the Ranchero back?
Subscribe to Ford Authority for more Ford classic news and around-the-clock Ford news coverage.
Source: Hemmings