For a lot of people, the 1968 through 1970 Mustang fastbacks are the most desirable models. There is something to be said for a clean 1968 Ford Mustang Convertible. Give this '68 a quick look at a stoplight, and it looks like a nicely restored classic car, which it is. What you can't tell from the outside is that under the hood the car doesn't have the V8 you might expect.
The engine used in this 1968 Ford Mustang convertible is a Ford 5.0-liter V8 mated with a Ford AOD 4-speed automatic transmission. The engine appears to be from the Fox body era. One significant improvement is that the 5.0-liter V8 engine is fuel injected, making the car start easier and respond better. The transmission sends its power to a Ford 9-inch rear with posi and 3.55:1 gears.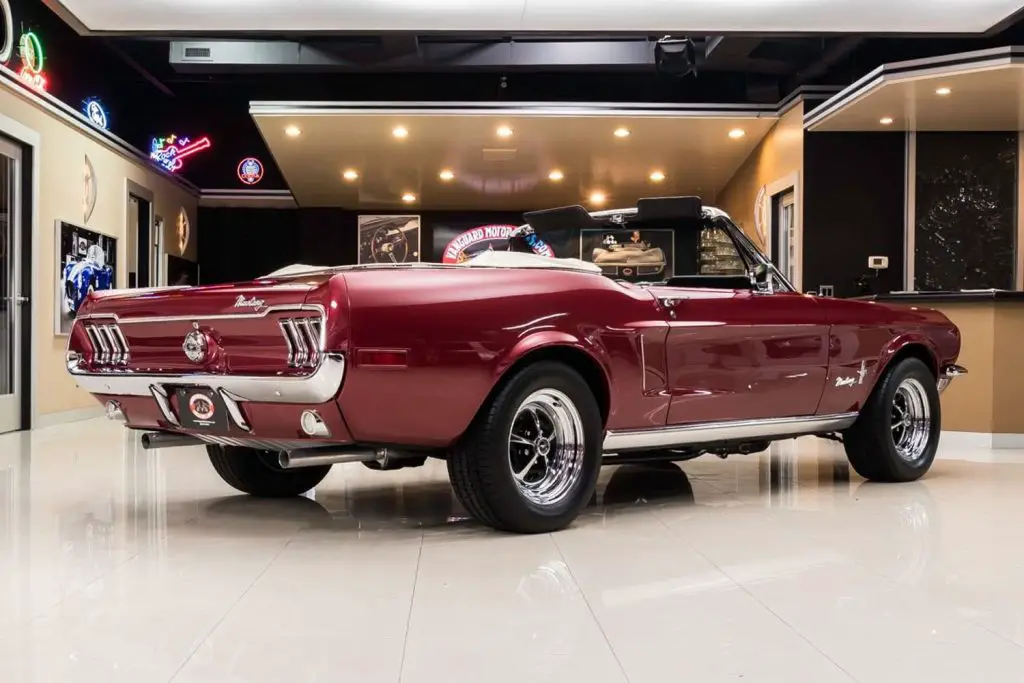 The car rolls on wheels that look fitting for a muscle car of the 1968 Ford Mustang convertible vintage. The wheels are shod with modern BFGoodrich tires for grip and comfort. Other features of the 1968 Ford Mustang convertible include power steering, air conditioning, and power disc brakes on all four wheels.
Inside the car looks like new with red and white vinyl seats and red and white door panels. The carpet and dash are done in black, and the steering wheel is a wood-rimmed unit. For tunes while cruising, the car has an aftermarket cassette radio along with aftermarket speakers in the car, and a CD changer stashed in the trunk.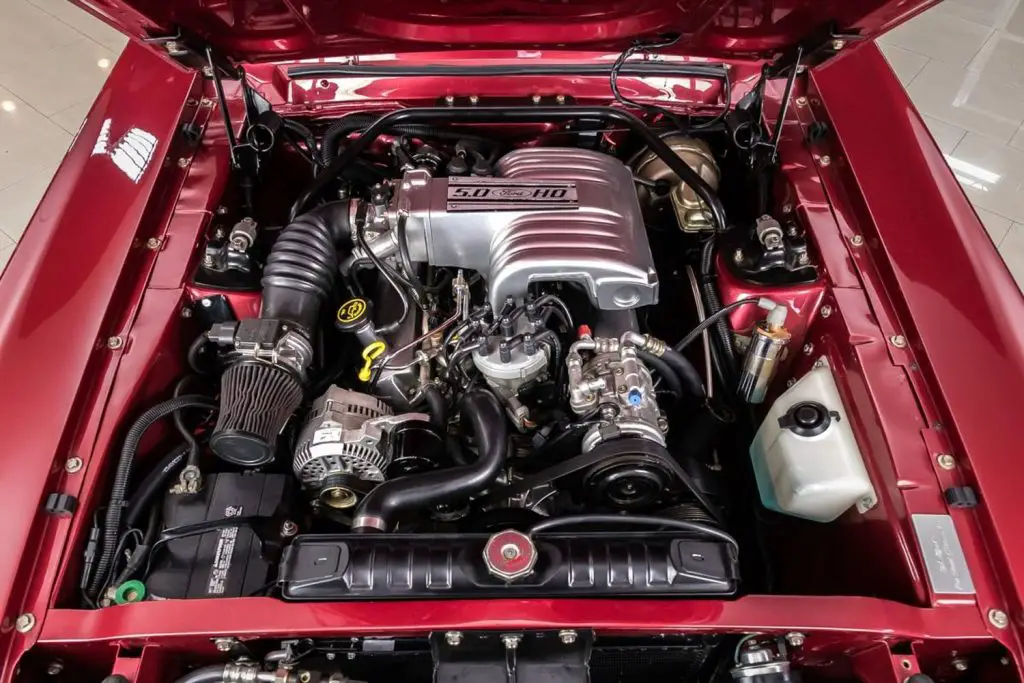 If we had to guess we'd say that someone restomoded this 1968 Ford Mustang Convertible in the late '80s or early '90s when the venerable Ford 5.0 was the engine to have in your Mustang. The car looks new underneath and has only 1,997 miles on it according to the seller. The asking price is $58,900. Check out this 1965 Mustang restomod.
Subscribe to Ford Authority for more Mustang news and around-the-clock Ford news coverage.
Source: Vanguard Motor Sales