The late '70s and early '80s weren't a good time for performance cars in the United States. There were Mustangs and other cars in the era, but their V8 engines weren't the powerhouses that the cars had under the hood in the '60s and early '70s. Case in point is this 1979 Ford Mustang Cobra that had a 5.0-liter V8 that didn't make much power in its heyday. It makes massive power today.
The owner of the car is John Maguire, and he removed the stock engine and put under the hood a Ford Racing 347Z crate engine. That engine went into the 1979 Ford Mustang Cobra engine bay just as it came from the factory. That means it has forged pistons, forged rods, and a forged crankshaft.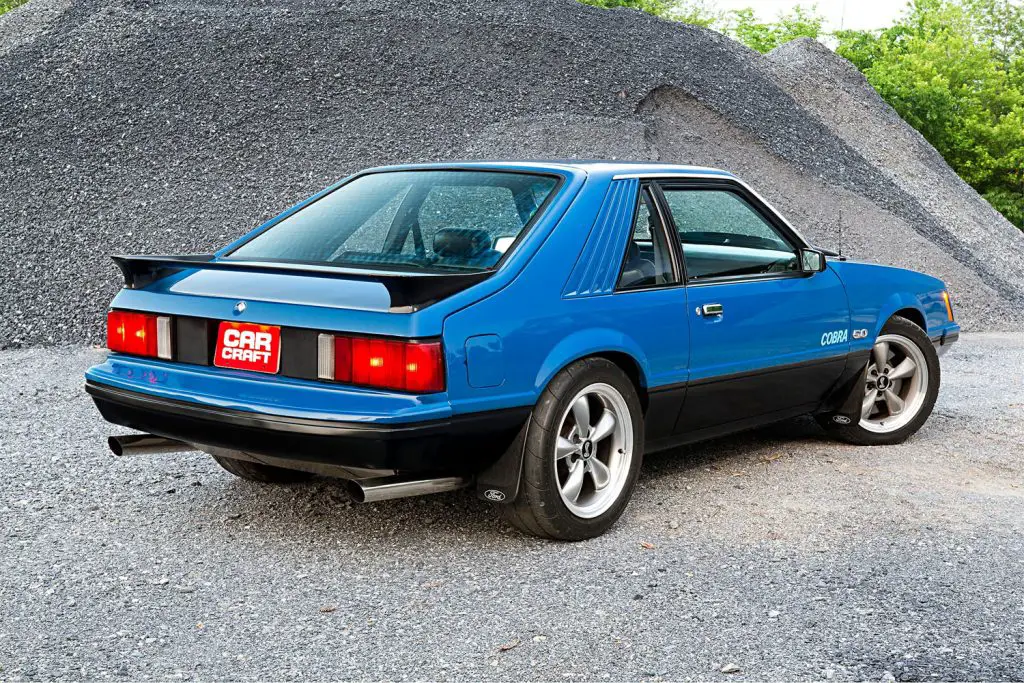 The heads on the engine are Ford Racing aluminum Z cylinder heads with 2.02-inch intake and 1.60-inch exhaust valves. The intake manifold is a single plane Victor Jr., and the engine is topped off with headers and a 650 cfm Holley carb. The engine makes 450 horsepower at 6,000 rpm says Hot Rod mag.
The induction system has an FiTech Go EFI 8 Power Adder Plus 1,200 horsepower fuel-injection system and strapped to the engine is a ProCharger P-1SC-1 supercharger with an air-to-air intercooler. Power to the rear wheels with the setup is 532 horsepower on 8 pounds of boost.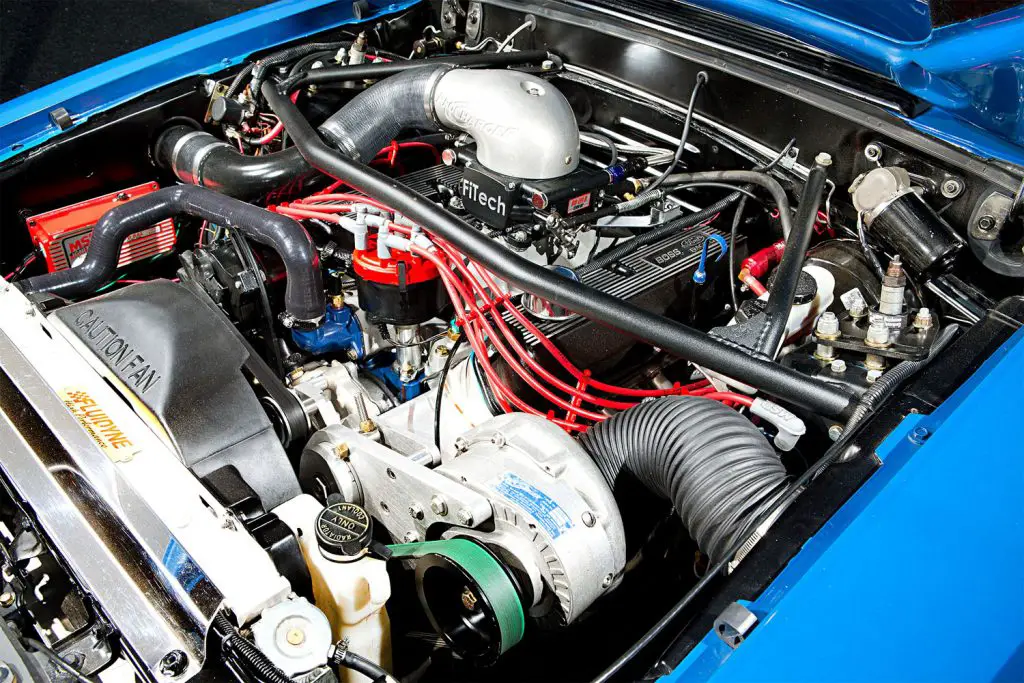 Power goes to the ground via a Tremec T56 six-speed with a McLeod RST hydraulic clutch. The rear is a Ford 9-inch with 4.11:1 posi. The suspension components have a bunch of UPR and Maximum Motorsports parts along with Strange 10-way adjustable shocks. A Cobra R brake upgrade stops the car when needed. The paint is a respray, but black and blue are the original colors. The interior has lots of bits out of a 1993 Mustang with aftermarket upholstery from a 2003 Cobra. The result is one beautiful 1979 Ford Mustang Cobra. Check out this 1979 Ford Pinto for a car that had even less power when stock.
Subscribe to Ford Authority for more Mustang news and around-the-clock Ford news coverage.
Source: Hot Rod