Ford Mustang fans were very happy in 2005 when Ford rolled ou the retro-designed S197 Mustang platform. The 2005 cars looked the most like the classic Mustangs out of any generation since the original cars. The new S197 also spawned arguably the best looking of the Bullitt cars, the 2008 Ford Mustang Bullitt.
Chuck Heath was sold on the 2008 Mustang Bullit when it launched, and he added it to his collection along with the 1967 coupe he already owned. For a decade the man owned and drove the car as it was made from the factory. Chuck eventually ran into the owners of Retrobuilt Motors and checked out a couple of projects they had going with the S197 Mustangs and converting them to look like the cars from the '60s.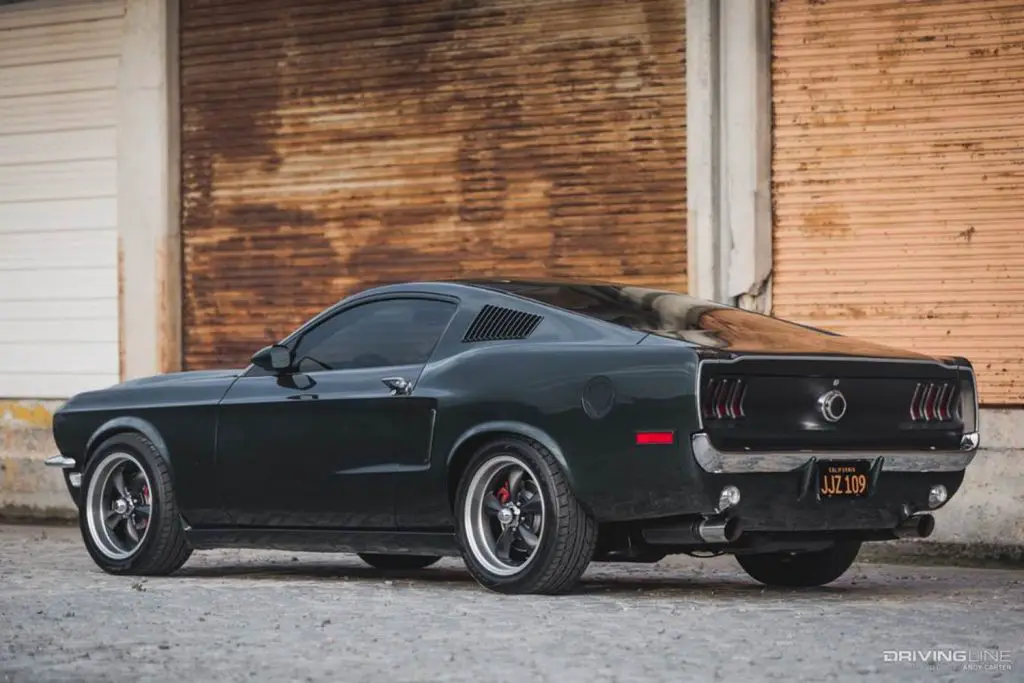 The 2008 Ford Mustang Bullitt was turned over to Retrobuilt to design a car that was a more accurate tribute to the movie car. The finished project is a bit like meeting the sister of the hottest girl in school; they look similar but not quite the same. The 2008 Ford Mustang Bullitt that Retrobuilt turned into a 1968 lookalike is a bit off in some proportions to our eyes and looks a bit odd.
It's a bit too thick in the hips and maybe a bit too short in the greenhouse area. The overall style of the ride is very nice. We particularly like the rear end that closely mimics the 1967 and 1968 Mustang fastback style. The conversion required that all body panels be removed from the 2008 except for the roof.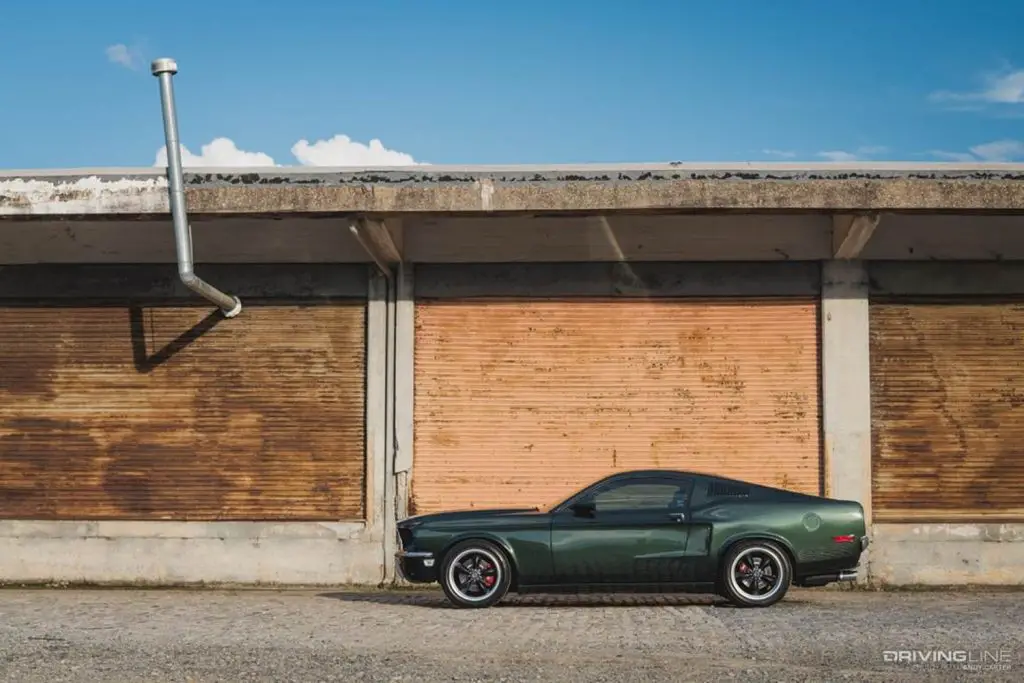 Custom fiberglass panels were molded onto the chassis with period-correct front and rear Mustang Bumpers. The work was sprayed with Dark Highland Green when finished as is fitting a Bullitt car. The car also received a new exhaust, Brenspeed Detroit Rocker cams and a custom tune to up the performance. What do you think, is this cool or a waste of a 2008 Bullitt Mustang? Gas Monkey Garage recently recreated the iconic chase scene from the film that Bullitt fans will want to check out.
Subscribe to Ford Authority for more Mustang news and around-the-clock Ford news coverage.
Source: Driving Line