Any Ford fan knows about the Ford GT and knows that the car was expensive when new and very hard to buy even if you had the coin. Ford also put a two-year stipulation on the car that prevented anyone from selling one before two years after purchase. Just ask John Cena is Ford was serious about that two-year waiting period.
Cena tried to sell his Ford GT early and quickly found himself in hot water with Ford when it filed suit against Cena, which was ultimately settled out of court. Not long ago, we talked about an auction happening during Monterey Car Weel that will offer the full Ford GT lineage, including a 2017 Ford GT.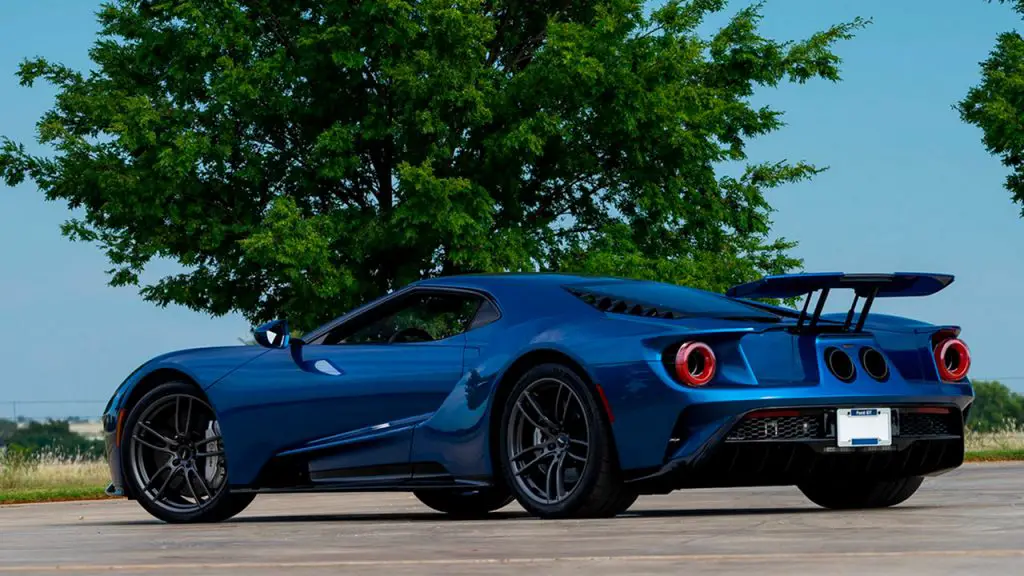 Anyone who was wondering about the Ford legal team swinging into action shouldn't be. Some of the early versions of the 2017 Ford GT are now outside that 2-year waiting period where they can be sold, and Ford can't do anything about it.
Autoblog reports that it did some sleuthing and found that there is a small number of Ford GT cars available on the used market for purchase around the world. Ford reportedly made about 138 Ford GT cars in the 2017 model year and most if not all of them will be eligible to be sold this year.
When the 2017 Ford GT sold new, the car had a starting MSRP of $450,750. It appears that these folks made a good investment as most sellers are asking at least double that amount. Asking prices are in the $1 million to $2 million range. There is no specific pricing offered for what the cars sold for. We expect the RM Sotheby's auction we mentioned before to give a good baseline for what the 2017 Ford GT cars will command. Whatever it is, the car will be quite the profit maker for the sellers.
Subscribe to Ford Authority for more Ford GT news and around-the-clock Ford news coverage.
Source: Autoblog