We just finished spending a week with the 2019 Ford Mustang Convertible. Ours was the EcoBoost model – the one powered by the turbocharged 2.3L I4 EcoBoost engine mated to the ten-speed automatic transmission. While not a drag strip showoff, the baby Mustang, especially with the roof off, is a wonderful summertime cruiser. But we must address an important issue related to the retractable roof and its operating procedure.
Normally, all one must do to remove the roof in a convertible car is press a button, and the mechanism takes care of the rest. But in the 2019 Ford Mustang convertible, it's a tad more complex.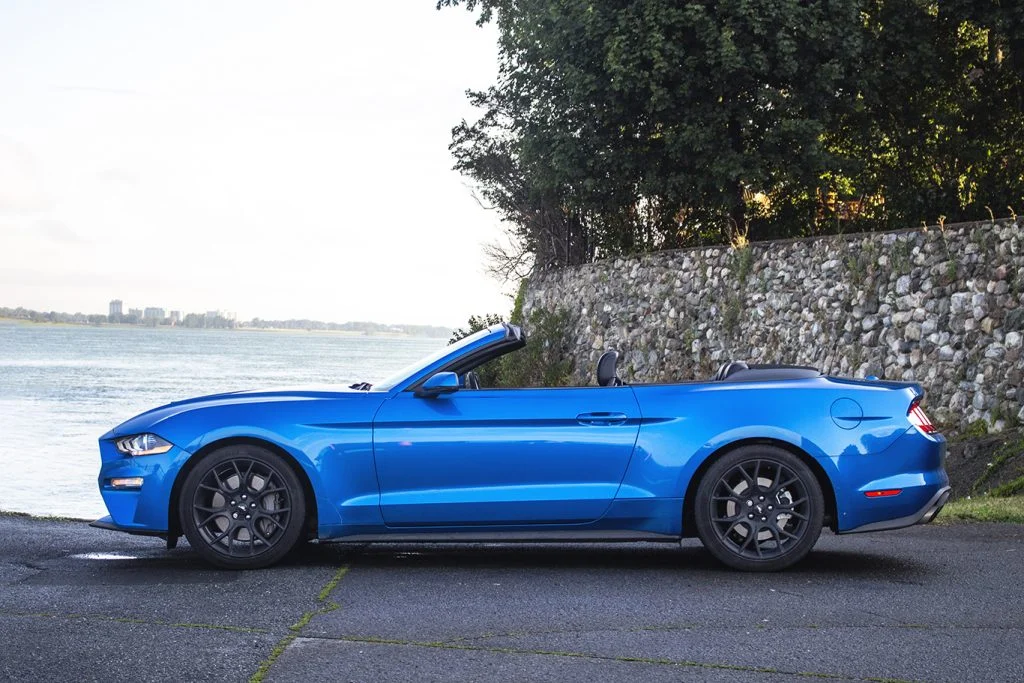 You see, in order to ensure optimal air flow and economy benefits, Ford created a flush beltline around the car – which is great. The only problem is that this design trips over the retractable roof's mechanism.
To patch the issue, retractable plastic covers are used on each side of the car, roughly where the C-pillar would be on the Mustang Fastback/Coupe. And therein lies the problem: if these covers are in place, the Mustang downright refuses to open its roof, with a message appearing in the instrument cluster asking you to remove the covers.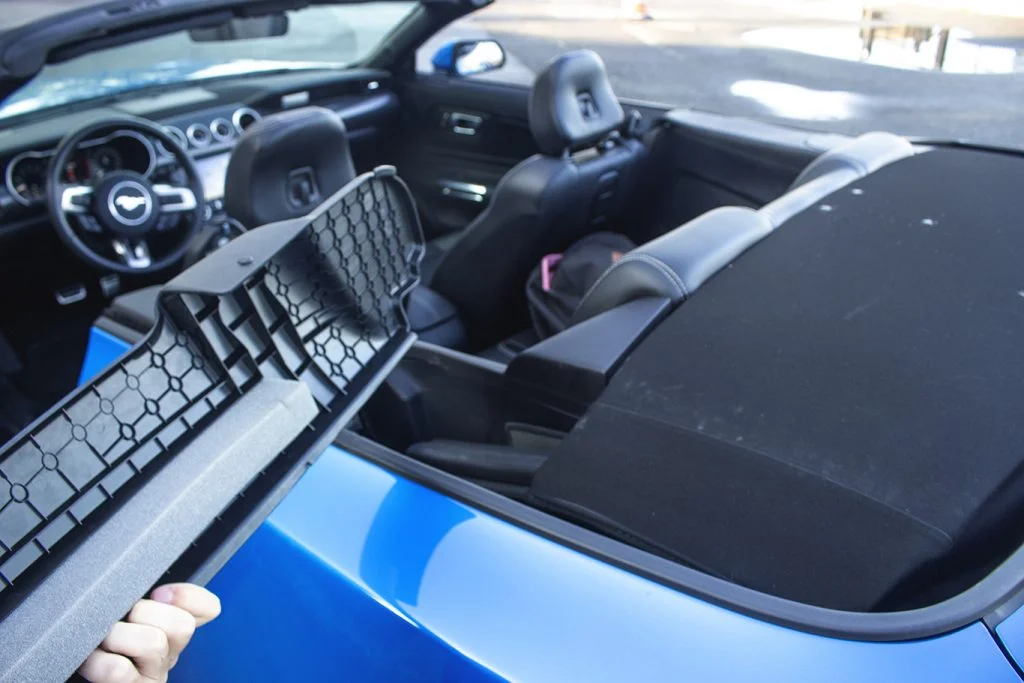 It's nothing demanding, or particularly hard, since it takes just a few seconds to toss them in the trunk. But it's an extra step a convertible can and should do without. In fact, we quickly got tired of removing the covers after a few instances. Also, one could only imagine how these covers would hold up after a few years of use, potentially becoming loose, cracked, or damaged in some other fashion. And if not, then it's just one more thing for the owner to take care of and potentially forget, break or misplace (lose). In other words, things would be better had the Mustang Convertible been developed without the need for these covers.
The good news is that it is still possible to drive the car without these caps on, but Ford stipulates that the promised fuel economy numbers won't be achieved. We drove it with and without the plastic components and we didn't really notice a difference, averaging a healthy 26 MPG.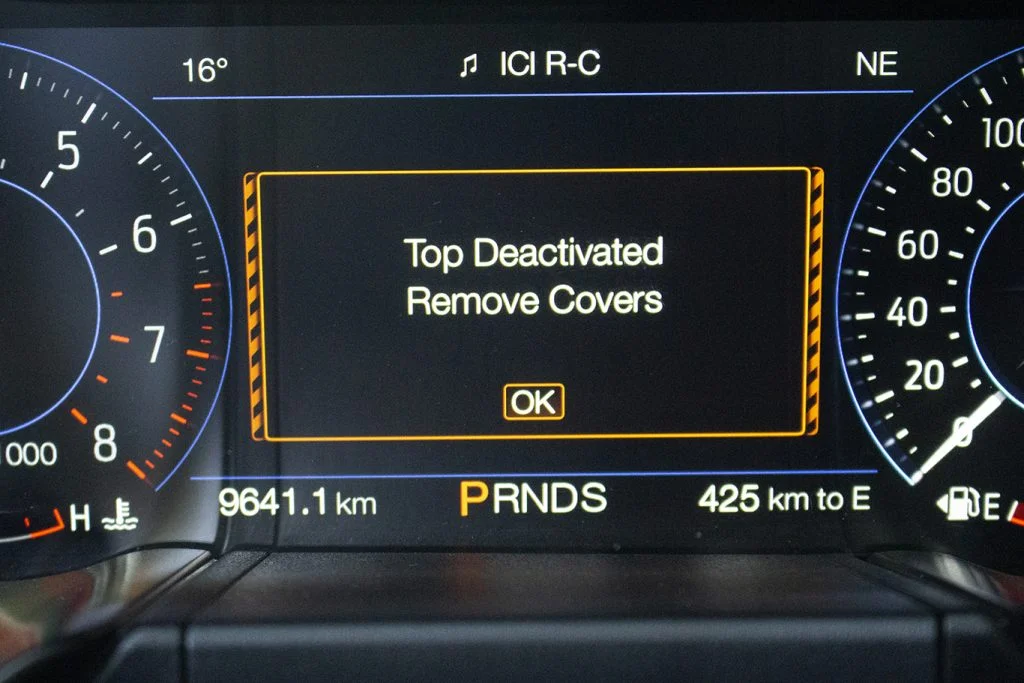 What do you think – are convertible caps a hassle, or a legitimately necessary feature? Share your thoughts in the comments section below, and don't forget to subscribe to Ford Authority for more Ford Mustang news and around-the-clock Ford news coverage.