The gang over at MotorTrend got their grubby little mitts on a new 2019 Ford Mustang Shelby GT350 (not pictured) and headed straight to the dyno to see what the car really makes as far as power and torque go. The 5.2-liter Voodoo V8 engine has an 8,250 RPM redline and is rated from the factory for 526 horsepower and 429 pound-feet of torque at the crank.
The publication reckons that with the typical 15 percent loss form what the engine makes at the crank and what the car has at the rear wheels. That would mean the expected dyno numbers would be about 457 horsepower and 373 pound-feet of torque at the wheels. It seems that for whatever reason, Ford could be underrating the 2019 Ford Mustang Shelby GT350 that MotorTrend got its hands on. Presumably, it's no ringer; the engine just makes more power than Ford claims.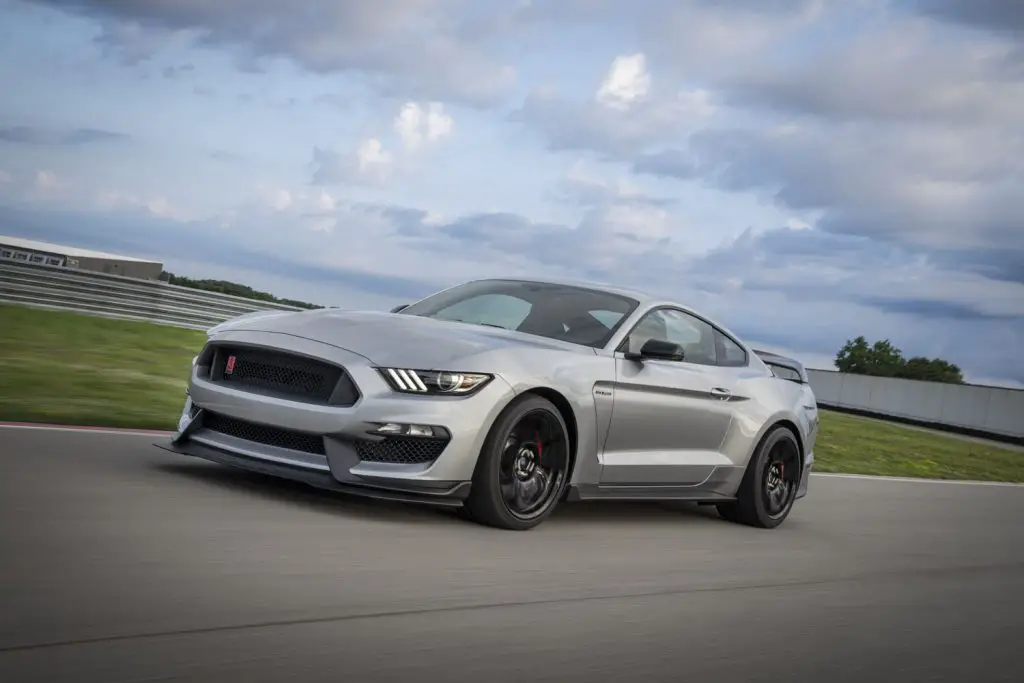 The dyno runs for the 2019 Ford Mustang Shelby GT350 show 494 horsepower and 382 pound-feet of torque at the wheels. Those numbers factored up for power at the crank would mean the engine is making about 568 horsepower and 439 pound-feet at the crank. That is 42 horsepower and 10 pound-feet more torque than Ford claims.
Another interesting tidbit from the dyno sheets is that torque is very near its peak between 3,300 and 6,000 rpm when it begins to drop off. Peak power for the high-revving engine comes near the 8,250 rpm cutoff. MotorTrend dynoed a 2015 GT350 in the past and that car put down 467 wheel horsepower showing that the 2019 GT350 is making more power. Ford also appears to have underrated the Ford GT as one has been seen on video making more power than expected.
Subscribe to Ford Authority for more GT500 news and around-the-clock Ford news coverage.
Source: MotorTrend