A while back the folks over at Cars.com got their hands on the 2020 Ford Explorer Hybrid and took the SUV on a road trip to calculate its fuel economy. We were quite unimpressed by the roughly 24 mpg that the Explorer Hybrid scored. We mentioned at the time that the EPA had yet to test and give official numbers for fuel economy, so we had to wait and see how the ride compared to others in its segment.
The official fuel economy numbers are now in, and they are still unimpressive. The EPA has rated the 2020 Ford Explorer Hybrid AWD at 23 mpg city, 26 mpg highway, and 25 mpg combined. The 2020 Ford Explorer Hybrid RWD is a bit better at 27 mpg city, 29 mpg highway, and 28 mpg combined. None of those numbers is particularly impressive.
explorer hybrid
Two of its closest competitors are the Acura MDX Hybrid AWD, which scored 26 mpg city, 27 mpg highway, and 27 mpg combined. One of the most popular vehicles in the segment is the Toyota Highlander Hybrid AWD, that SUV was rated for 29 mpg city, 27 mpg highway, and 28 mpg combined.
To compare, the official EPA numbers for the 2020 Ford Explorer all-wheel-drive with the turbo 2.3-liter four-cylinder are 20 mpg city, 27 mpg highway, and 23 mpg combined. The rear-wheel-drive 2020 Explorer with the four-cylinder gets 21 mpg city, 28 mpg highway, and 24 mpg combined.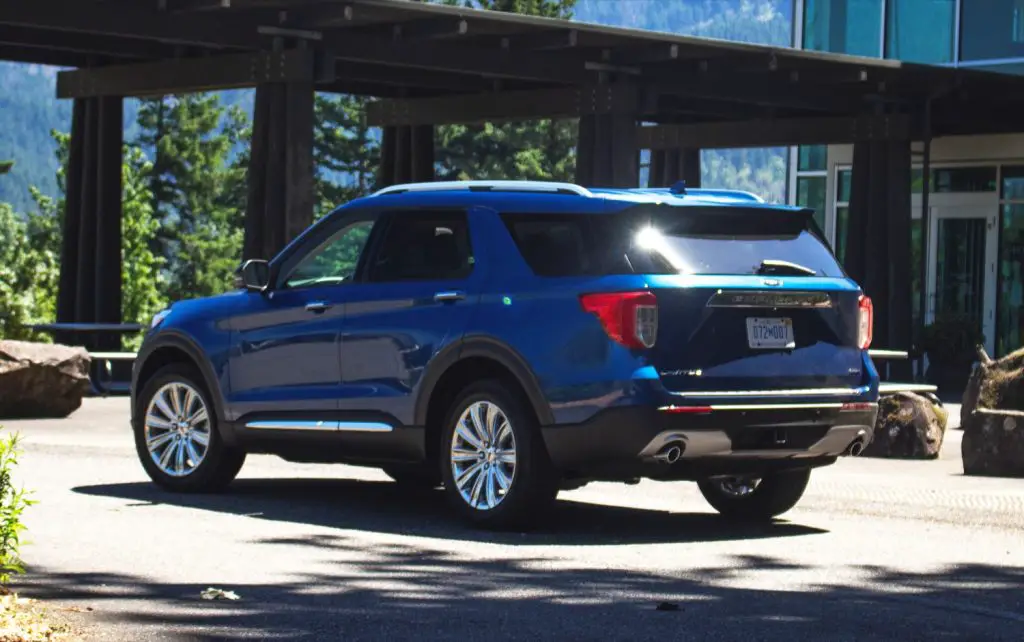 With the Explorer Hybrid offering little fuel savings compared to the standard version of the Explorer, the ride may be a hard sell for dealers. Sadly for Ford in the fuel economy segment, the Toyota Highlander is set to be replaced next year, and it's expected to get a new four-cylinder that will destroy the 2020 Explorer in fuel economy with up 34 mpg.
Subscribe to Ford Authority for more Explorer news and around-the-clock Ford news coverage.
Source: Fueleconomy.gov