A few weeks ago, we poked fun at the 2020 Ford Mustang Shelby GT500 for its rather, ahem, healthy curb weight. However, in the end we concluded that with 760 horsepower and 625 pound-feet of torque on tap, a little extra cushion-for-the-pushin' wasn't necessarily that big of an issue. Now, true to form, the aftermarket is taking the new GT500 to all-new levels of insanity, as evidenced by a trio of new power packages from Texas-based tuner Hennessey Performance Engineering.
Hennessey doesn't shy away from posting some seriously big numbers. For nearly three decades, the tuner has been building truly outrageous machinery, highlighted by creations like the Hennessey Venom F5, a 1,600-horsepower monster intended to crush world top speed records.
When folks like that get their hands on the Mustang Shelby GT500, you just know things are gonna get a little bit crazy.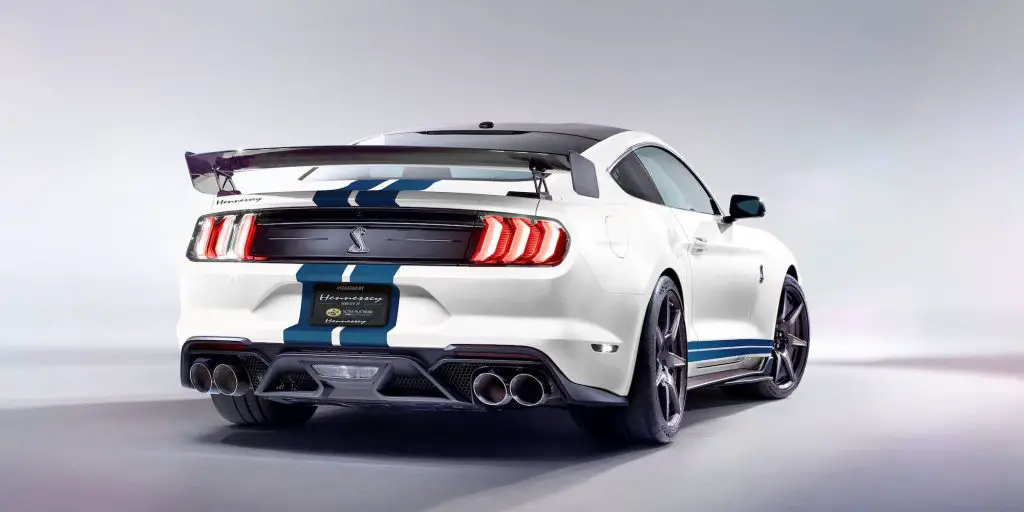 The top package on offer is dubbed Venom 1200, which blesses the Mustang Shelby GT500 with 1,200 horsepower at 7,000 rpm and 1,000 pound-feet of torque at 4,800 rpm when running E85 or 109-octane unleaded race juice. Unsurprisingly, the list of upgrades is extensive, and includes new twin-turbo induction, an extensive fueling upgrade, a new intercooler system, pistons, rods, a beefier transmission, and more.
For those looking for a extra poke, but not the full-fat 1,200-horsepower upgrade, Hennessey also offers the Venom 1000 and Venom 850 packages, which (surprise, surprise) bump output to 1,000 horsepower and 850 horsepower, respectively.
Impressive stuff all around, especially considering the 2020 Ford Mustang Shelby GT500 isn't even in showrooms yet.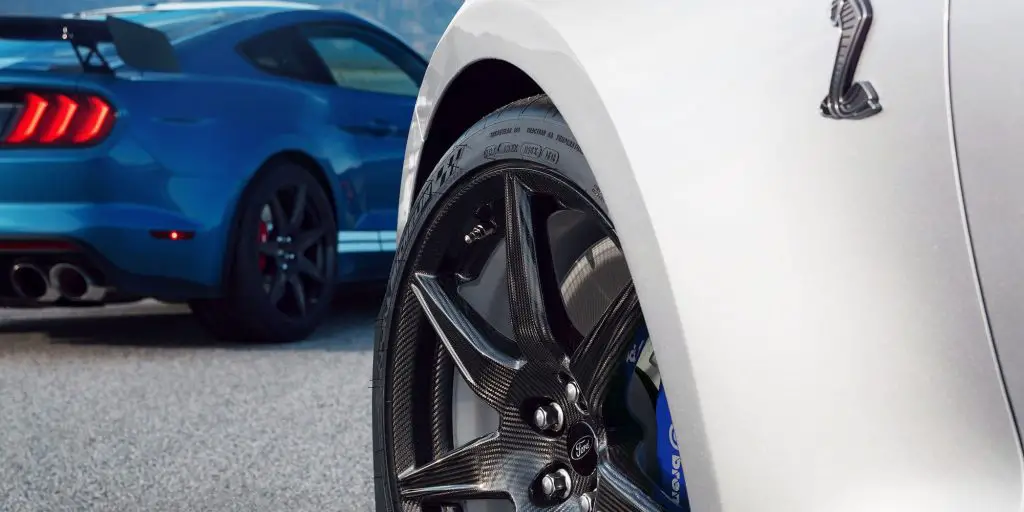 For reference, the stock Mustang Shelby GT500 is equipped with the supercharged 5.2L Predator V8. Pricing starts at $73,995.
No word on pricing for the Hennessey Performance packages, but considering the huge number of parts and extensive tuning involved, not to mention the limited 1 year / 12,000 mile warranty, you can bet it won't be cheap.
Subscribe to Ford Authority for more Mustang Shelby GT500 news, Ford Mustang news and around-the-clock Ford news coverage.
Source: Hennessey Performance Engineering